'Harry Potter': Emma Watson Admits To 'Overdoing' Her Role as Hermione
Emma Watson is just like Hermione Granger. Both are incredibly smart, lovable know-it-alls. Find out why the actress and the character are so similar.
Emma Watson perfectly nails her role as Hermione Granger. The reason Watson is a match made in heaven for the part is because the actress is as much of a "know-it-all" as her Harry Potter character. Watson is just as likely to say "it's leviosa, not leviosa" as Hermione. Yet sometimes her admirable desire to perfect everything can have consequences. Namely, it ended up ruining a bunch of her takes on the Potter set. The cast and crew had to reshoot their scenes on multiple occasions because Watson often "overdid" her role. Keep reading to find out the hilarious reason why.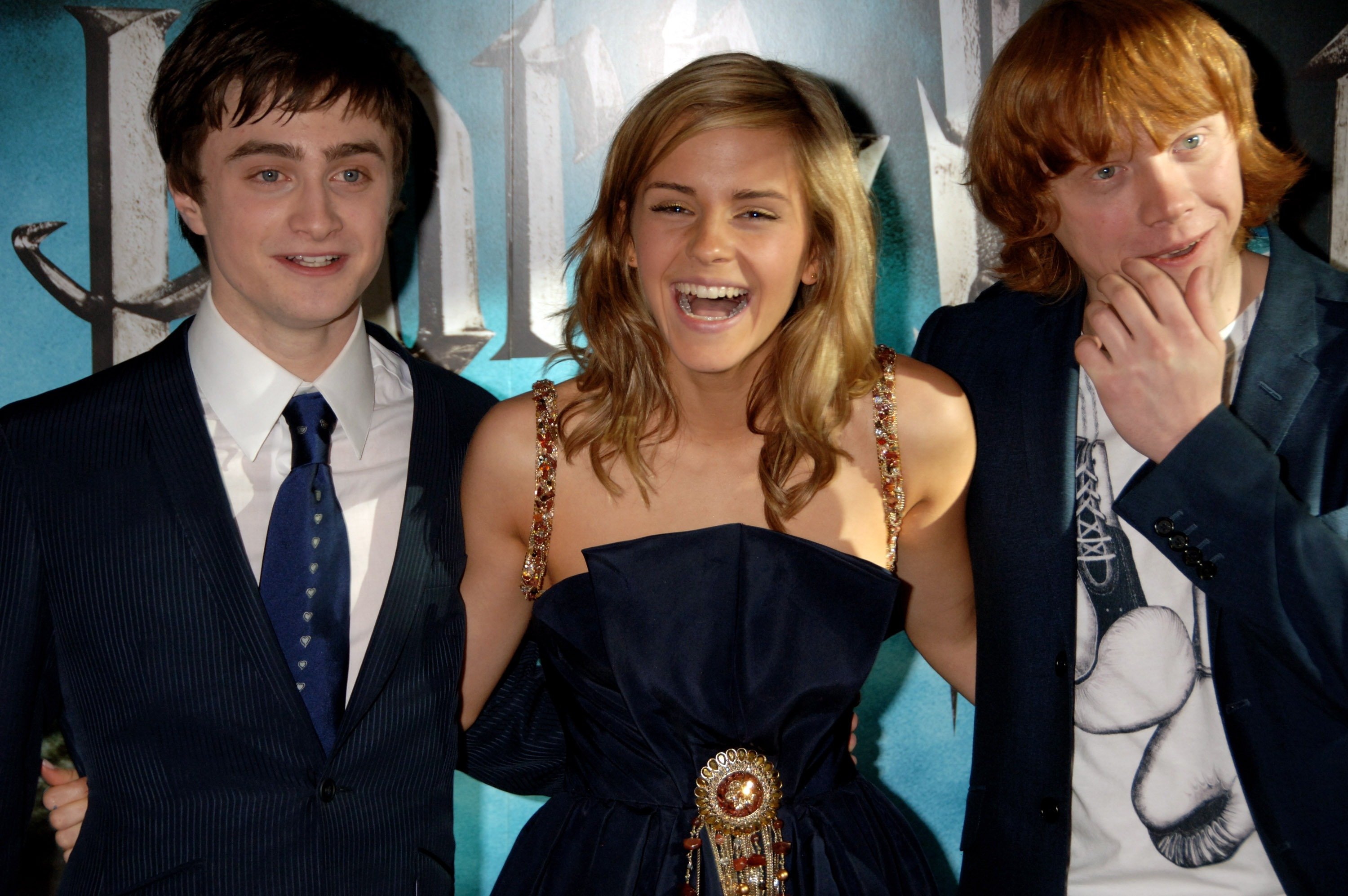 Emma Watson and Hermione Granger are practically the same
True Potter fans know how similar Watson is to her on-screen character. Hermione Granger mentions in Harry Potter and The Sorcerer's Stone that getting expelled from school is far worse than getting killed. In real life, the Perks of Being a Wallflower actress is incredibly dedicated to school, to the point where the actress was willing to give up her role in the Harry Potter series to pursue college. Not many young people would do that, yet it goes to show how similar Watson is to J.K. Rowling's character.  
Funnily enough, during the filming of The Prisoner of Azkaban, director Alfonso Cuarón gave the golden trio an assignment. He asked Rupert Grint, Daniel Radcliffe, and Watson to discuss their characters in an essay that they'd eventually turn in to him. Just like Ron, Grint forgot to even write the essay. Similar to Harry, Radcliffe only turned in one page. Watson, on the other hand, pulled a total Hermione Granger move, by turning in a sixteen-page essay. It's pretty much perfect casting.  
The hilarious way Emma Watson 'overdid' her role
Both the actress and the witch are keen on knowing everything, to the point of it being rather tiresome for everyone else around them. In Harry Potter, Hermione must consume all the knowledge and wisdom she can get her hands on in order to feel complete. She does this by reading every book in the library, (even in the restricted section.) 
In the same vein, Watson ended up pulling a total "Hermione" by reading (and memorizing) everyone else's lines. Outtake clips from the first Harry Potter movie have resurfaced of Watson mouthing the lines of her co-stars, namely Radcliffe and Grint. 
When Jimmy Kimmel addresses the hilarious outtake where she recites the other actors' lines, she tells him how this became a genuine problem on set. Watson recalls,
"I created issues because of this… I would ruin takes! Chris would be like 'cut! Emma, you're doing it again. You're mouthing Dan's lines.'" She continues, saying, "I couldn't help myself! I was such a loser. I really love those books, I really wanted to do my job well. And I kinda overdid it."  
Emma Watson believes in the power of education
Like Hermione, Watson can often be found with her nose stuck in a book. The actress/activist is very adamant on the subject of reading. In fact, she is so passionate about literature that she participates in a program called "Books on The Underground." The idea, Watson explains, is to "make people love reading again, and to spread the love, like random acts of kindness." The actress will spread copies of novels around everywhere, including random crevices of New York subway stations. She says, "It becomes like a public library lending system."