'Harry Potter': Emma Watson Once Admitted She Wanted to Be 'Cooler' Than Hermione
Emma Watson played Hermione Granger in 'Harry Potter'. Find out why she wanted to be cooler than her character before embracing her.
The main stars of Harry Potter played their characters for a good portion of their lives. There was a time when Emma Watson didn't want to be like Hermione Granger. But she eventually admitted the studious witch influenced her.
Emma Watson admitted she is like Hermione Granger in 'Harry Potter'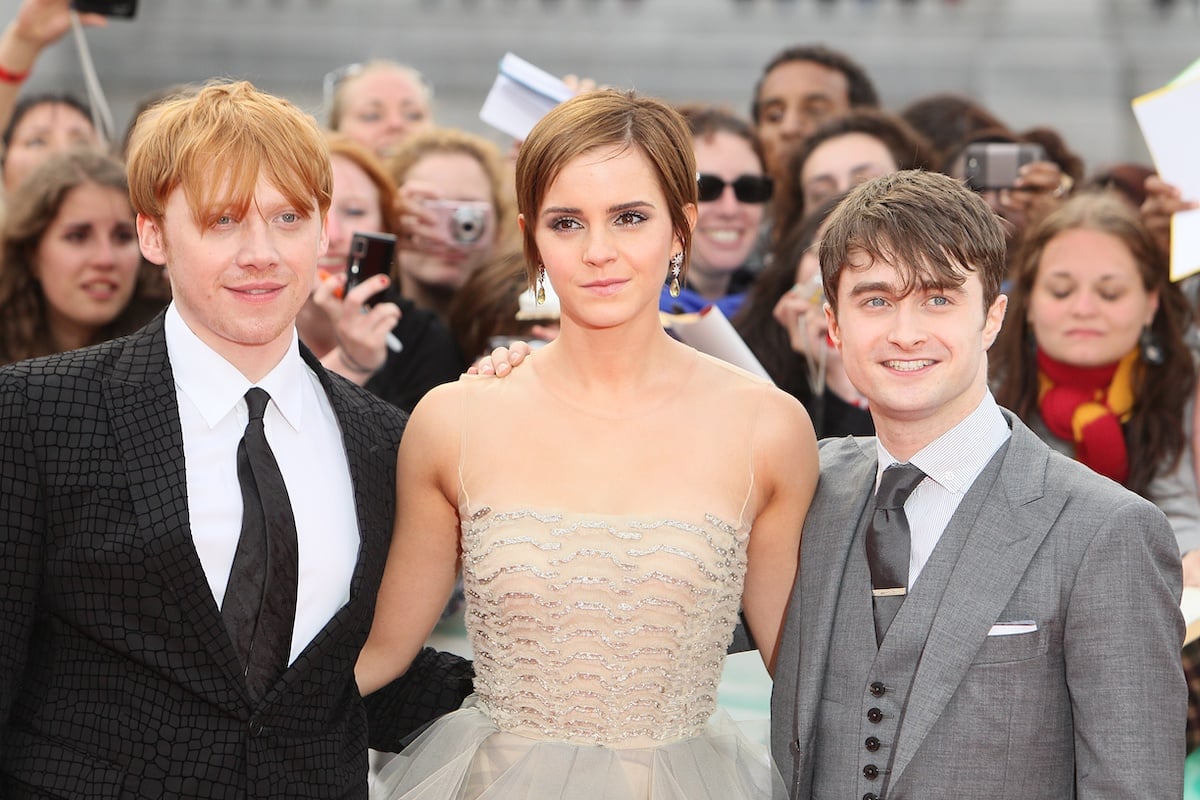 Watson was cast as Hermione Granger and started filming the first movie in 2000. She didn't finish the role until 2010 so the actor stayed with the character for a decade.
Hermione had a strong personality by not being afraid to answer every question in class, and correcting other people. She was so focused on her studies at one point there wasn't enough time in the day and needed a time-turner.
Watson talked to Collider about whether the character influenced her or if she influenced the character after so many years. "I think it's both," she answered. "Like parts of my personality have slipped into Hermione and parts of her personality I'm sure have like unconsciously affected me. I'm sure. I'm positive."
She said the similarities between their personalities are the most similar in the last movie. "It was really nice to play—I feel like earlier on I played a parody of myself or like a kind of a real character, she was kind of this big personality and she's developed into something much more human and organic," Watson said.
Watson once wanted to be cooler than Hermione
Hermione might have been one the most powerful witches at Hogwarts. But she definitely wasn't the most popular. That's partially because of her heritage. But she also put off some of the other students for being a know-it-all.
Watson seemed to be very aware of the uncool status of her character, and wanted to set herself apart. "At first I was really trying to say, 'I'm not like Hermione. I'm into fashion and I'm much cooler than she is,' and then I came to a place of acceptance," she said in a conversation with bell hooks for Paper. "Actually, we do have a lot in common. There are obviously differences, but there are a lot of ways that I'm very similar. And I stopped fighting that!"
Watson did start a book club after the franchise. She also graduated from Brown University and received a bachelor's degree for English literature. That seemingly showed she embraced the Hermione part of her personality.
The actor also took on another role, which starred a character who loved books. That would be Belle in Beauty of the Beast. She has continued to star in movies that are book adaptations after that with The Circle and 2019's Little Women.