'Harry Potter': Emma Watson Wasn't 'Comfortable' With That Tent Scene
Emma Watson was just as unsure about that infamous tent scene as other Potterheads. Find out why the 'Harry Potter' star wasn't comfortable with the intimate scene.
Throughout the eight Harry Potter movies, there were plenty of scenes that were polarizing to fans. However, one that stands out as particularly controversial is the infamous tent scene. Fans will recall that in Harry Potter and the Deathly Hallows – Part 1, Hermione and Harry share a dance. Though the moment added levity to their otherwise gloomy circumstances, many fans weren't comfortable with it. Funnily enough, Emma Watson wasn't comfortable with it either.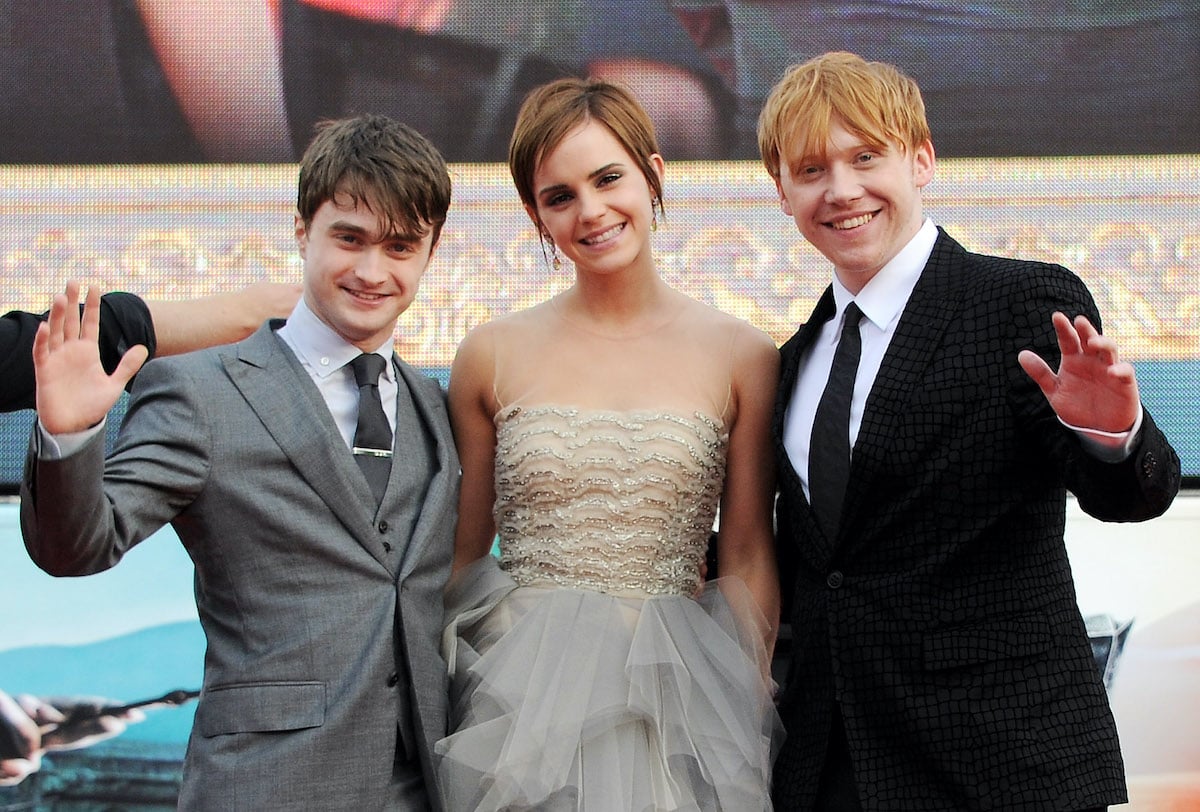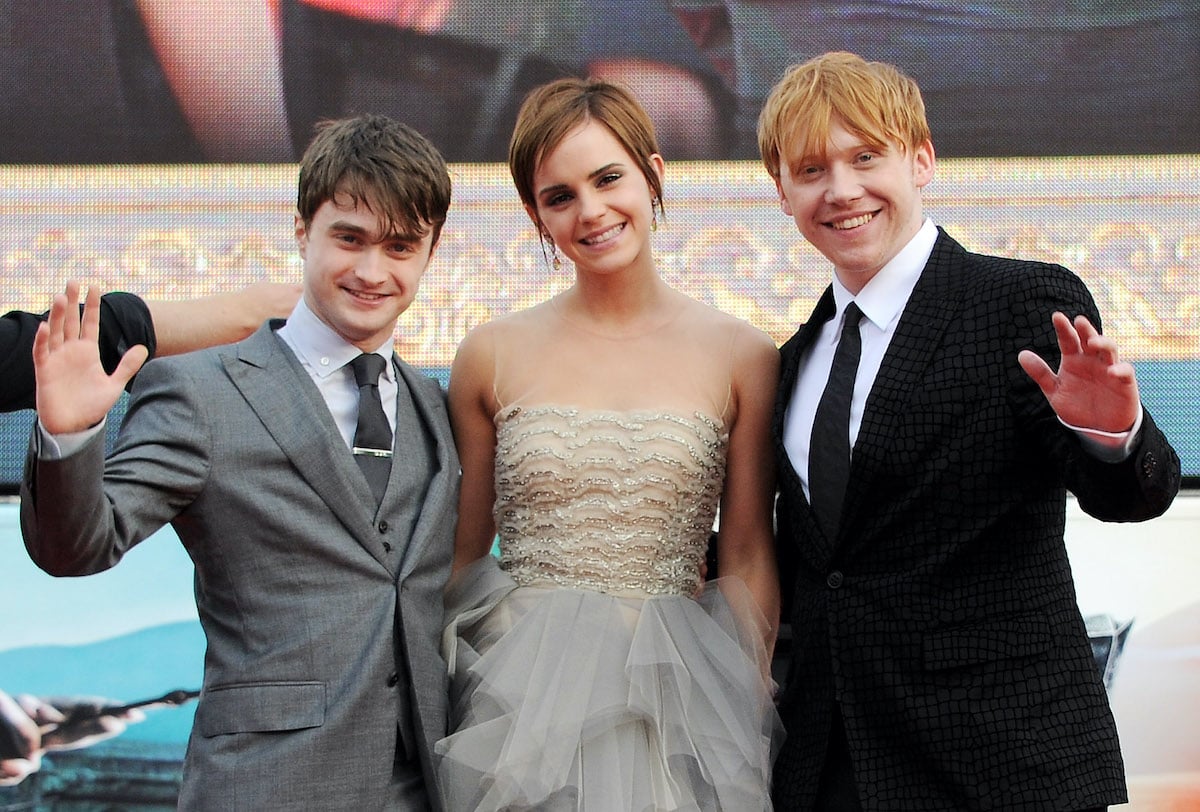 Watson, of course, portrayed Hermione Granger in the Harry Potter films. Like other Potterheads, she'd fallen in love with her character through the eponymous books. In fact, Watson was so faithful to the books, written by J.K. Rowling, that she hesitated to do scenes that weren't explicitly in the books. One such scene was, of course, the tent scene because of what was implied.
Emma Watson wasn't comfortable doing the 'Harry Potter' tent scene where Harry and Hermione dance
Though there are plenty of Harry Potter fans who ship Harry and Hermoine, the pair mostly have a sibling relationship. But as Harry and Hermoine danced to "O Children", there seems to be potential for them to take their relationship to a new level. Though the moment is fleeting, it was enough to make some fans believe that Harry and Hermione were a better match than Hermione and Ron.
Watson quickly picked up the undertones of the infamous tent scene and she wasn't sure about what to make of them. In fact, she even told Harry Potter producer, David Heyman, that she wasn't entirely comfortable with the dancing scene. "When I was doing the scene, I said to David: 'This isn't in the book, she didn't write this,'" Watson shared with Hypable. "I'm not sure I am comfortable insinuating something however subtle it is!"
J.K. Rowling questioned if Hermione should be with Harry instead of Ron
But even though Rowling didn't explicitly write about a possible romantic connection between Harry and Hermoine, doesn't mean she didn't think about it. In the aforementioned interview, the author revealed that she often wondered if the best friends were an appropriate romantic fit. Though she never articulated these thoughts, somehow Harry Potter screenwriter, Steve Kloves, was able to pick up on them.
"In some ways, Hermione and Harry are a better fit, and I'll tell you something very strange," the Harry Potter author shared with Watson. "When I wrote Hallows, I felt this quite strongly when I had Hermione and Harry together in the tent! I hadn't told Kloves that and when he wrote the script he felt exactly the same thing at exactly the same point."
'Harry Potter' fans found the tent scene extremley polarizing
Rowling continued on to share that the tent scene really managed to showcase something that she'd felt. "And actually I liked that scene in the film because it was articulating something I hadn't said but I had felt," the Harry Potter writer added. "I really liked it and I thought that it was right. I think you do feel the ghost of what could have been in that scene."
While Rowling may have liked the tent scene, Watson's discomfort was certainly warranted. The scene was incredibly polarizing to Harry Potter fans. It sparked all kinds of emotions and debates. "It's a really haunting scene," Watson revealed in her own words. "It is funny because it really divided people. Some people loved that scene and some people really didn't."