'Harry Potter': Lucius Malfoy's Original Look 'Slightly Horrified' Jason Isaacs Who Changed It Immediately
When original Harry Potter director Chris Columbus needed another villain, veteran actor Jason Isaacs seemed a natural fit for the insidious Lucius Malfoy. But bringing Malfoy to life required more than just harvesting the intense on-screen bitterness Isaac has perfected.
With assists from both Daniel Radcliffe and iconic actor Alan Rickman, Isaacs added a wealth of details to the role that ultimately won over the production crew. And it all started with an accent that had Columbus scratching his head.
Harnessing the evil energy of Lucius Malfoy
Isaacs encountered a major problem when he accepted the role of Malfoy. He was nowhere near evil enough for Isaacs. As he told Entertainment Weekly, Isaacs balked at the first costume ideas for Malfoy. They included a pinstripe suit and dark hair more befitting a Muggle. Isaacs considered Malfoy an overprivileged racist who needed to seem like exactly that.
Ditching the brown hair for a long blond wig at Isaacs' suggestion, Malfoy became a sharp contrast to the dark visual landscape of Hogwarts from the moment he stepped on screen in Harry Potter and the Chamber of Secrets.
Isaacs also added Malfoy's walking cane despite it not being in the script. It completed the villainous ensemble and won over Columbus in the process. Not only was the cane a nice add-on for a villain, but it also doubled as a wand-carrying device.
The ability of Isaacs to nail the details was also critical for the entire series. As Lord Voldemort's chief ally, Malfoy would be one of the main foils of Potter and his clan of heroes. But he also needed to be more than a one-dimensional villain.
After setting the stage early on, Isaacs' versatility gave Malfoy added depth late in the series, when Voldemort tested Malfoy's commitment to the dark cause.
Alan Rickman made Jason Isaacs up his 'Harry Potter' game
Part of the motivation for Isaacs in the villain department was being in the same franchise as Alan Rickman. The British actor is known for playing villains like Die Hard's Hans Gruber and the Sheriff of Nottingham in Robin Hood: Prince of Thieves. While watching Rickman as Severus Snape in Harry Potter and the Sorcerer's Stone, Isaacs saw that he needed to bring a lot more to the Malfoy role.
Rickman was no stranger to making changes during production either. After initially hating the Sheriff of Nottingham character in Prince of Thieves, Rickman told the Independent he secretly hired other screenwriters, including a comedian, to enhance the role. Just like Rickman, Isaacs become well-known to American audiences by playing villains in major Hollywood productions.
Although a prolific actor in the '90s, Isaacs' role as a bloodthirsty British colonel in Mel Gibson's The Patriot largely put him on the map. He also made a mark playing Captain Hook in 2003's Peter Pan.
More recently, the 58-year-old voiced bad guy Admiral Zhao in Avatar: The Last Airbender. Outside of fantasy worlds, Isaacs earned acclaim as the hilariously maniacal Field Marshal Zhukov in 2017's The Death of Stalin.
Isaacs may not be done playing bad guys in famous fantasy worlds either. After voicing The Inquisitor in the animated series Star Wars: Rebels, Isaacs suggested that the character's lightsaber was so cool he would love the chance to play the villain in a live-action version in the Star Wars universe.
Daniel Radcliffe rescued Jason Isaacs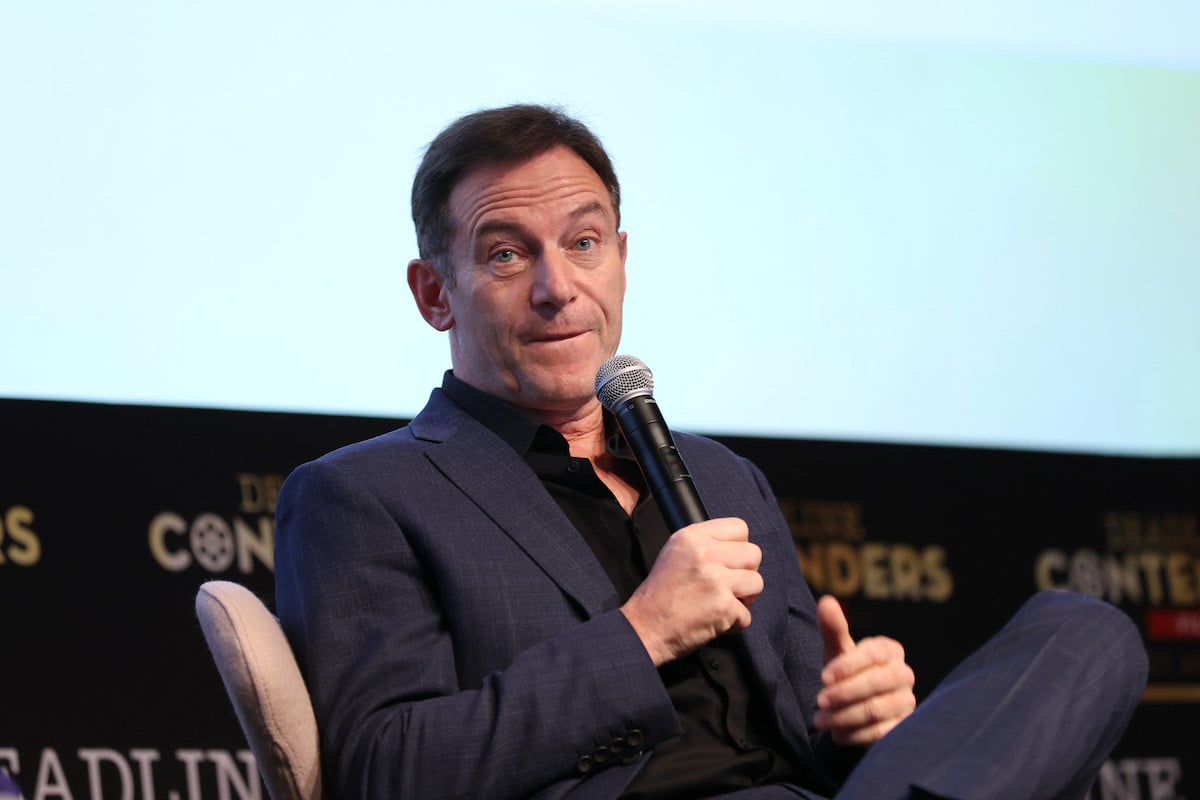 Instead of just recycling his condescending and haughty tone from The Patriot, Isaacs also dug into his past and came up with a completely different type of accent for Malfoy. To complete the patronizing voice, Isaacs borrowed inflections from a former drama teacher as well as an art critic who apparently had "a voice like fingernails on a chalkboard."
The combination created an icy and pretentious voice. However, when Isaacs used it during rehearsal, not everyone was on board right away. The accent was so startling to Columbus that he even had a producer talk privately with Isaacs about potentially making a change.
But there was one person who liked the accent right away: Harry Potter himself, Daniel Radcliffe. Though not even a teenager at the time, Radcliffe already had the clout to convince Columbus the accent could work.
After hearing the accent in full context, Columbus eventually came around and let Isaacs run with it. Combining a unique accent with a series of visual details he added himself, Isaacs ultimately made Malfoy one of the more memorable characters in the Harry Potter universe.