'Harry Potter': Rupert Grint Says He Had a Bad Reputation on Set
In 2001, when Warner Bros. first began making the Harry Potter films, Rupert Grint was thrust onto the global stage as Ron Weasley in the movie franchise. Ron was known as the comedic relief in the Harry, Ron, and Hermione trilogy. However, the British-born actor also was quite the jokester on set.
In fact, Grint just revealed that he had a terrible reputation when filming the more serious scenes in the Harry Potter movies.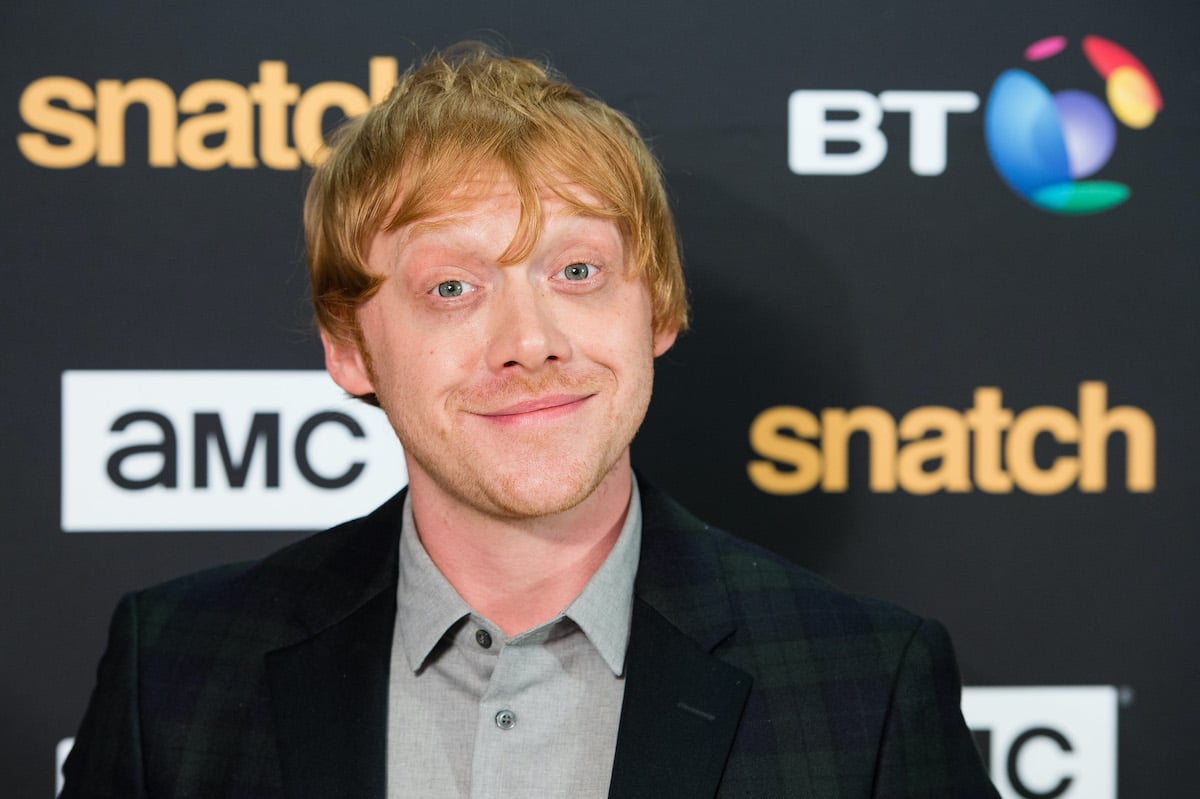 Rupert Grint is thankful for his 'Harry Potter' experiences
Though he's done other projects, Grint will forever be known as Ron Weasley, and he's more than OK with that. "I can't really remember life before [Harry Potter]," he told The Independent. "In a weird way, you become blasé about it."
He went on to say that Harry Potter will always be an amazing part of his life, and he still feels like he "felt like such a strong family unit on set."
In fact, Grint even mustered up the courage to watch Harry Potter and the Sorcerer's Stone recently, and he had some interesting things to say about looking back on it all.
"It was actually quite therapeutic to go back and see that," Grint told USA Today. "I'm so detached from that little kid now, so it's a very strange perspective. But it was a huge part of our lives, and I'm proud to be a part of it. I'm not ready to watch the other ones yet, but the first one was nice."
Rupert Grint hated kissing Emma Watson in 'Harry Pottter'
Over the course of the Harry Potter film series, the relationship between Ron and Hermione shifted and changed. In the eighth and final film, Harry Potter and the Deathly Hallows Part 2, the characters finally kissed. However, it wasn't all that exciting for the actors.
"I never look back at that scene," he told People in 2016. "I've known Emma since she was literally 9 years old and we had this very brother-sister relationship. I have a memory of her face getting closer and closer. Like, 'Oh my God.' I can't really remember anything apart from that."
Luckily, the awkward scene didn't ruin Grint and Watson's friendship.
Rupert Grint had a horrible reputation on the 'Harry Potter' set
As fans know, Harry Potter certainly wasn't the most light-hearted series. It was full of a lot of darkness, death, and destruction. However, Grint, who grew up on the set with his co-stars, had a ton of trouble taking things seriously.
On Tom Felton's Home Party, the 32-year-old actor revealed,
I remember on Potter it would always be the most inappropriate scenes, like Dumbledore's funeral was a particularly bad one. For some reason, I found that absolutely hilarious. And yeah, once you start laughing, it's very hard to stop. I had a particularly bad reputation, they used to call me 'Go Again Grint' because I could never do anything without doing it like 20 times.