'Harry Potter': Rupert Grint Got Cast as Ron Thanks to an Original Rap
Getting cast in the Harry Potter movies was equivalent to winning the lottery. Thanks to the eponymous book series, thousands of people were vying for roles in the film adaptations. The competition to portray the golden trio was particularly steep. Harry Potter, Ron Weasley, and Hermione Granger were the epicenter of the magical films. But despite the odds, Rupert Grint was determined to win the part of Ron.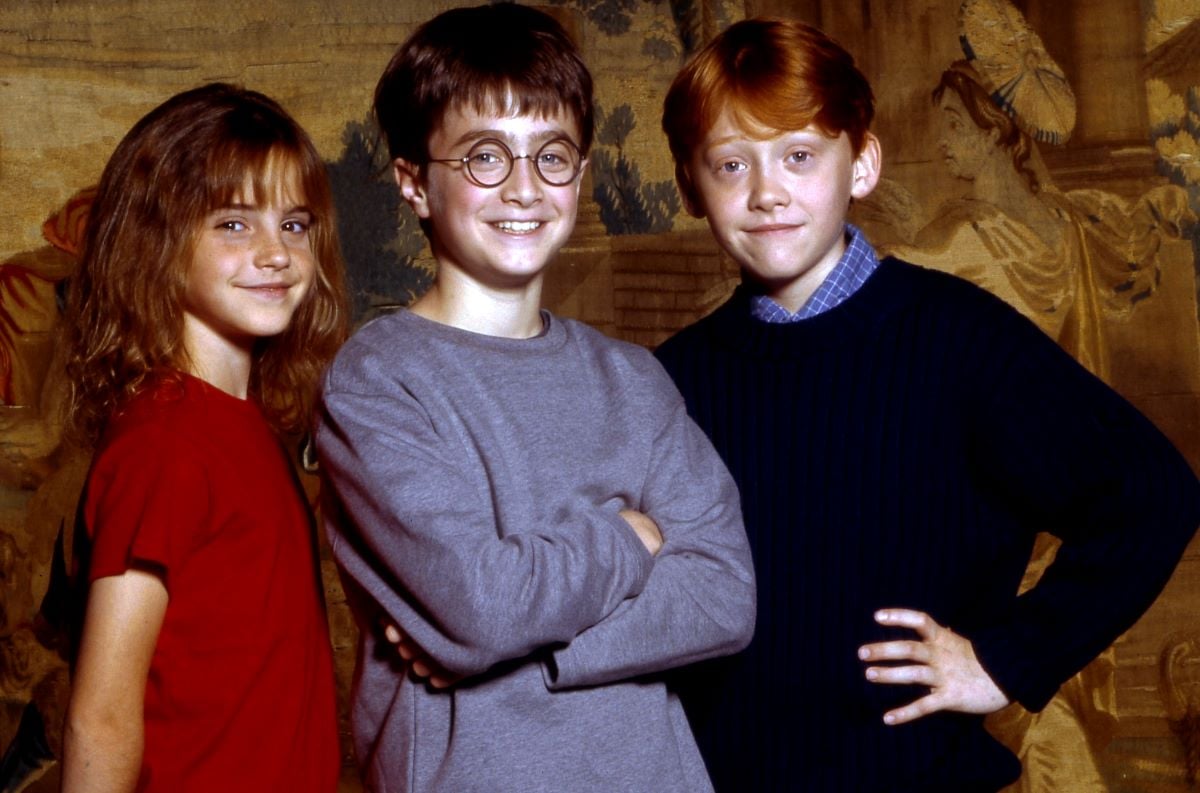 Though Grint had no professional acting credits prior to the Harry Potter movies, he developed a passion for performing at a young age. After discovering his love of theatre, he started starring in his school plays. When that wasn't enough to quench his thirst for acting, he joined a local theatre group in his area.
Rupert Grint explains how he came to audition for the 'Harry Potter' movies
Like millions of other children, Grint fell in love with the Harry Potter books. And when he learned that the novels were being made into the movies, he jumped at the chance to audition. He'd always felt a deep affinity for Ron, noting the similarities between the character and himself. And when he saw that they were accepting videos from kids his age, he decided to shoot his shot.
RELATED: Emma Watson Reflects on Wanting to Leave 'Harry Potter'; 'Public Enemy No. 1'
"The [Harry Potter] books were becoming quite like a phenomenon and I was a big fan of them," Grint shared on Live with Kelly and Ryan. "Uh, there was this new program in England called Newsround and they — they wanted kids my age to kind of sort of come forward and like send in application forms and stuff."
Grint's audition for Ron Weasley involved an original rap
Grint knew that his odds of winning a part in Harry Potter were low. After all, he wasn't even the only one in his friend group who was sending in a video. So, he decided to do something to try and grab the attention of the casting department. The Servant actor decided his video would include a rap.
RELATED: 'Harry Potter': How Much Money Did the 8 Movies Make?
"I basically just made a videotape of myself kind of doing a rap," Grint confessed. But what were the lyrics to this rap? Grint shared that, "It was basically just information." Such information included his name, height, and more. Over the years, the actor has shared snippets of the rap for Harry Potter fans. And while Grint doesn't remember all of it, the first line still sticks out in his mind.
What are some of the lyrics for the rap?
"Hello there my name is Rupert Grint. I hope you like this and don't think I stink," the rap begins. For his part, the actor acknowledges that "Grint" and "stink" don't rhyme, but chalks up the hilarious word coupling to being a 10-year-old. And while Grint's rap wasn't the best, it clearly worked out for him. His rap was enough to make his tape stand out. From there, he went through multiple rounds of auditions before eventually landing a lead role in the Harry Potter cast.
'Harry Potter' fans are dying to see the rap
Clearly, Grint's decision to be bold paid off. Hopefully, one day fans might have a chance to see the full version of the rap. And considering Grint, Daniel Radcliffe, and Emma Watson are reuniting for a special to celebrate the 20th anniversary of Harry Potter and the Sorcerer's Stone, we aren't ruling anything out.
RELATED: Tom Felton Called Alan Rickman and Ralph Fiennes 'Menacing'