'Harry Potter' Series: HBO Exec Casey Bloys — 'I Wouldn't Even Say It's Embryonic at This Point'
In recent weeks, rumors of a live-action Harry Potter TV series have started to swirl. They began after insiders claimed that HBO Max was interested in a spinoff series set in the Wizarding World.
This news has caused quite the reaction on social media. And now, an HBO exec has weighed in on the possibility of the Harry Potter universe coming to the premium cable network and streaming service.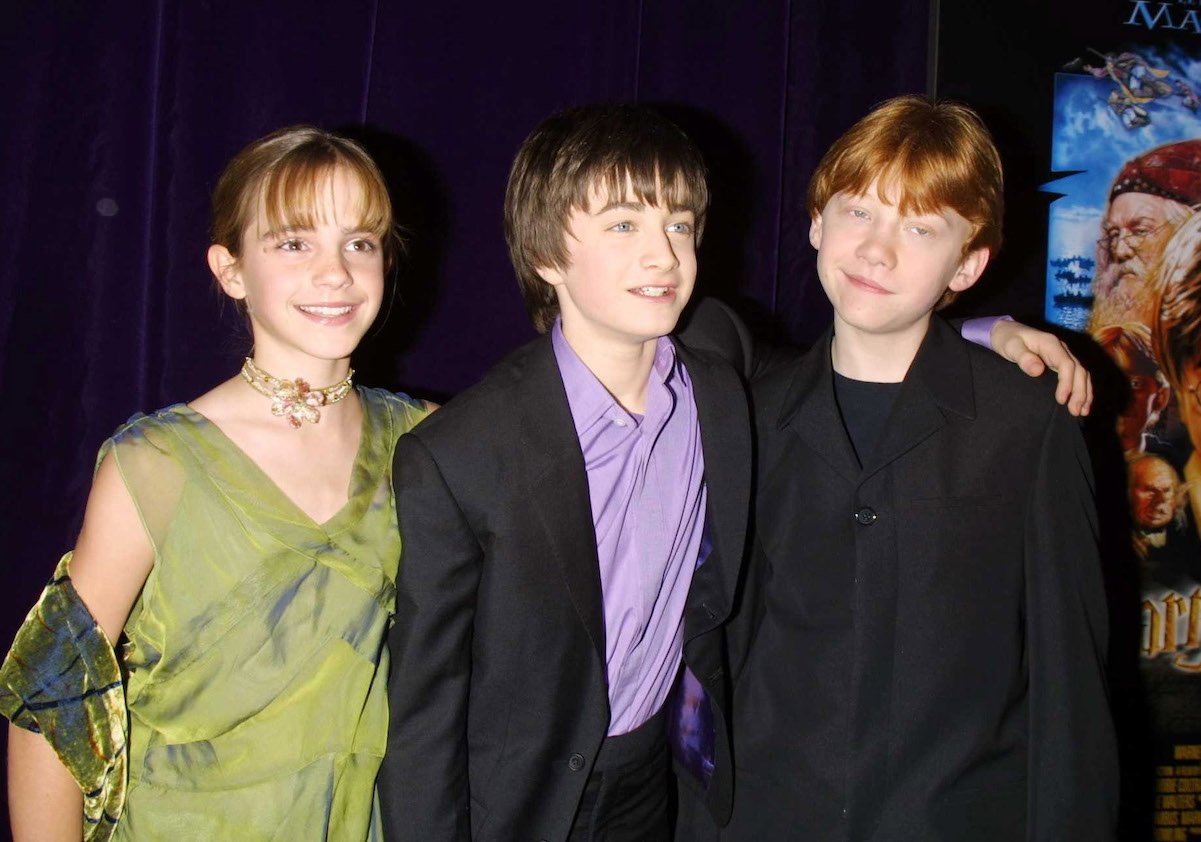 'Harry Potter' is one of WarnerMedia's most valuable properties
HBO and HBO Max's parent company – WarnerMedia – is already exploiting the DC Universe across their multiple platforms. It would make sense that they would do the same with Harry Potter, another one of their most valuable properties.
Just like Disney has done with Star Wars and the Marvel Cinematic Universe, WarnerMedia could expand the Harry Potter Universe with numerous TV shows and new movies. But, they would have to get J.K. Rowling's blessing first.
According to Deadline, the Harry Potter TV series rumors began after Warner Bros. appointed Tom Ascheim – president of Kids, Young Adults, and Classics – to manage the Potter and Wizarding World franchises.
Currently, there are 11 films in the Harry Potter and Fantastic Beasts theatrical library that have grossed $9.1 billion worldwide. There are also theme parks and tours.
Now that Ascheim is in charge of the property, he will be the senior studio rep who works with Rowling and her team on any new projects.
Warner Bros. and HBO Max initially denied a 'Harry Potter' series was in development
When sources first claimed that HBO Max was holding "exploratory conversations" about a possible Harry Potter series, the streamer issued a statement to squash the rumor.
"There are no Harry Potter series in development at the studio or on the streaming platform," HBO Max and Warner Bros. said in their statement.
But just a few days later, Casey Bloys – the chief content officer at HBO and HBO Max – walked back the official statement and admitted that there has been some chatter.  Bloys told Deadline that everything was in the very early stages, but a conversation is happening.
RELATED: 'Harry Potter': J.K. Rowling Told Alan Rickman a Secret About Snape to Keep Him From Leaving the Franchise
Bloys made it clear that no writers were attached to any Harry Potter project before adding, "I wouldn't even say it's embryonic at this point." He did admit, though, that owning the popular franchise was a huge plus for the company.
"There's nothing in development but I think it's fair to say across Game of Thrones, Harry Potter and DC, these are franchises that WarnerMedia enjoys and it's a big advantage for us so there's always going to be interest in doing something of quality from those properties," Bloys explained.
Fan reaction on social media is mixed
With Harry Potter being such a popular and beloved franchise, it was no surprise that the fan reaction was swift on social media when the TV series rumors emerged. The news caused a storm, and the reaction was mixed.
Some fans were thrilled by the idea of a live-action series and already started throwing out casting ideas. One fan called for Mark Hamill to be cast as Albus Dumbledore because the idea is just too perfect not to do it.
Another joked that HBO could have their Harry Potter series take a massive turn like Game of Thrones did in its final season and anger a bunch of fans all at once.
Others made it clear that they liked the idea of an HBO series, as long as it doesn't rehash what's already been done in the movies.
As fans continue to debate the idea of an HBO live-action Harry Potter series, it appears that the network will continue to do the same. In the meantime, Fantastic Beasts 3 is currently in production and will hit theaters in 2022, with two more movies planned after.