'Harry Potter' Star Daniel Radcliffe Has a Legit Invisibility Cloak and Explains Why He Avoids Social Media
Gone are the days where it was easy for fans to casually refer to Daniel Radcliffe as Harry Potter. At 31 years old, he has a wealth of acting credits to his name and has even played a spy.
He's been quarantining with his girlfriend in New York, passing the time building Stranger Things Lego sets or doing cool interviews. Radcliffe just linked up with Sean Evans, host of First We Feast's Hot Ones, and let loose during their chat over hot wings.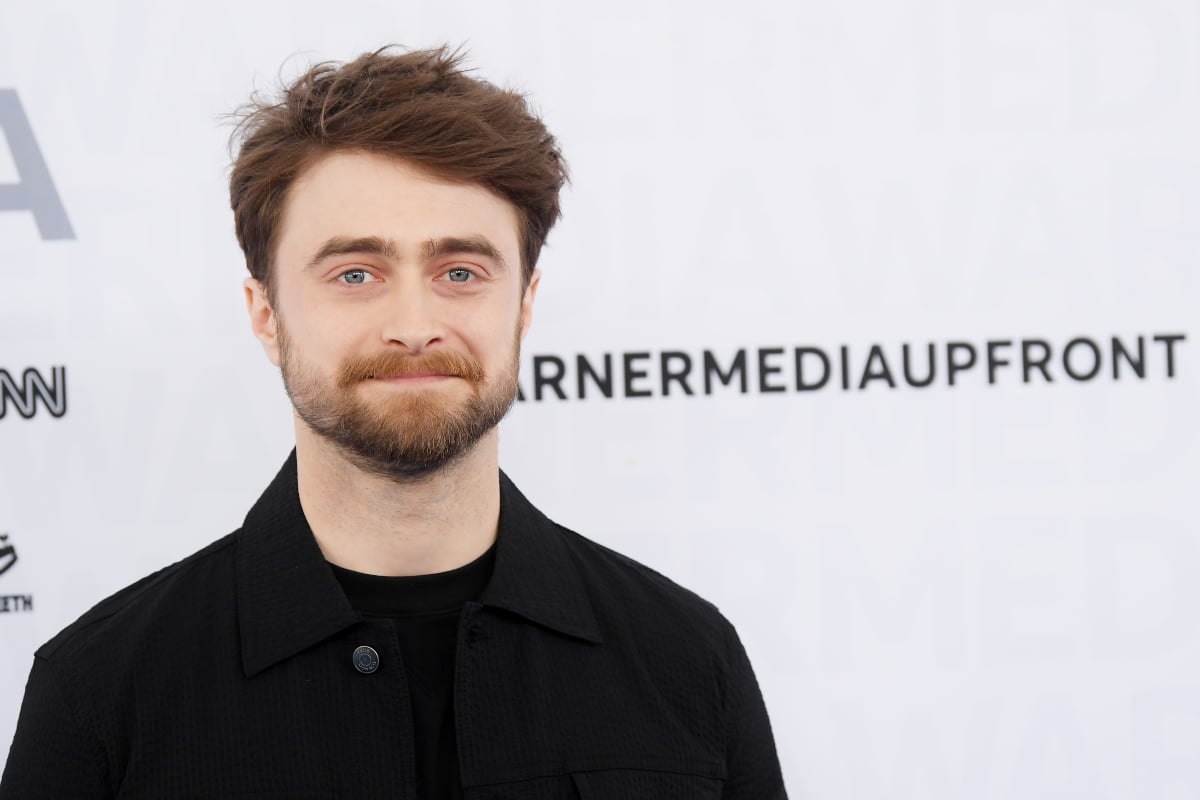 Radcliffe is cautious about social media
When asked about his lack of a social media presence, Radcliffe replied that he once considered joining Twitter but found the risk to be too much.
"I 100% know that if I did, you all would be waking up to stories of 'Dan Radcliffe gets into fight with random person on Twitter.' When I was younger, I used to look up comments about myself," he said. He explained that it wasn't a healthy habit, and he feels like Twitter is an extension of that online world.
Radcliffe summed it up by saying, "I don't honestly think I'm mentally strong enough, but right now, I'm kind of all right with that."
Privacy is something he values, as evidenced by the measures he takes to avoid swarming paparazzi.
Daniel Radcliffe really has an invisibility cloak
Watch any Hot Ones episode and it can be a little difficult to focus on the guest's answers as you observe them during their hot sauce trials. Things get heated (food-wise), comical, and for some, iffy. Radcliffe was entertaining as he dished on paparazzi and revealed that he's employed several strategies to keep them at bay.
Evans brought up how Radcliffe once rocked the same jacket for months. Radcliffe said that was when he was performing in Equus (a stage play), and he said paparazzi knew his movements as he came and went through the stage door.
To throw them off, he wore the same hat and jacket to make it seem like all photos would have been from the same day. "There's no more value in it," he told Evans.
But there's more. Someone once gifted Radcliffe with an "anti-paparazzi jacket" meant to deflect unwanted picture-taking. Made from retro reflective materials, a garment can almost render the wearer invisible.
Radcliffe said, "It's one of those jackets that only works at night — I think. But if you wear it with the hood up and it's at night and you take a photo with a flash, it wipes out everything on the camera except for the hoodie. So you just get a photo of a floating ghost hoodie."
He admitted he's only used it one time, but he thinks it worked as he never saw the photos.
Radcliffe powered through 'Hot Ones'
Like many of the celebrities who've gone before him, Radcliffe went through all the sauces with a glass of milk in tow. At one point, he said he felt an "enjoyable" head rush.
As the final guest of season 13 and 2020 for Hot Ones, he wrapped up the episode by ranking his favorite hot sauces in the lineup. Evans revealed that some of the flavors won't be returning for season 14. Catch the entire episode of Radcliffe on Hot Ones on YouTube.