'Harry Potter' Star Rupert Grint Reveals the 1 Subject He Avoids Talking About at 'HP' Reunions
Rupert Grint is currently starring in the Apple TV+ thriller Servant. But the actor is most known for playing Ron Weasley in the Harry Potter movies. Grint occasionally reunites with his co-stars Daniel Radcliffe and Emma Watson. But there is one particular subject he says the trio always avoids discussing.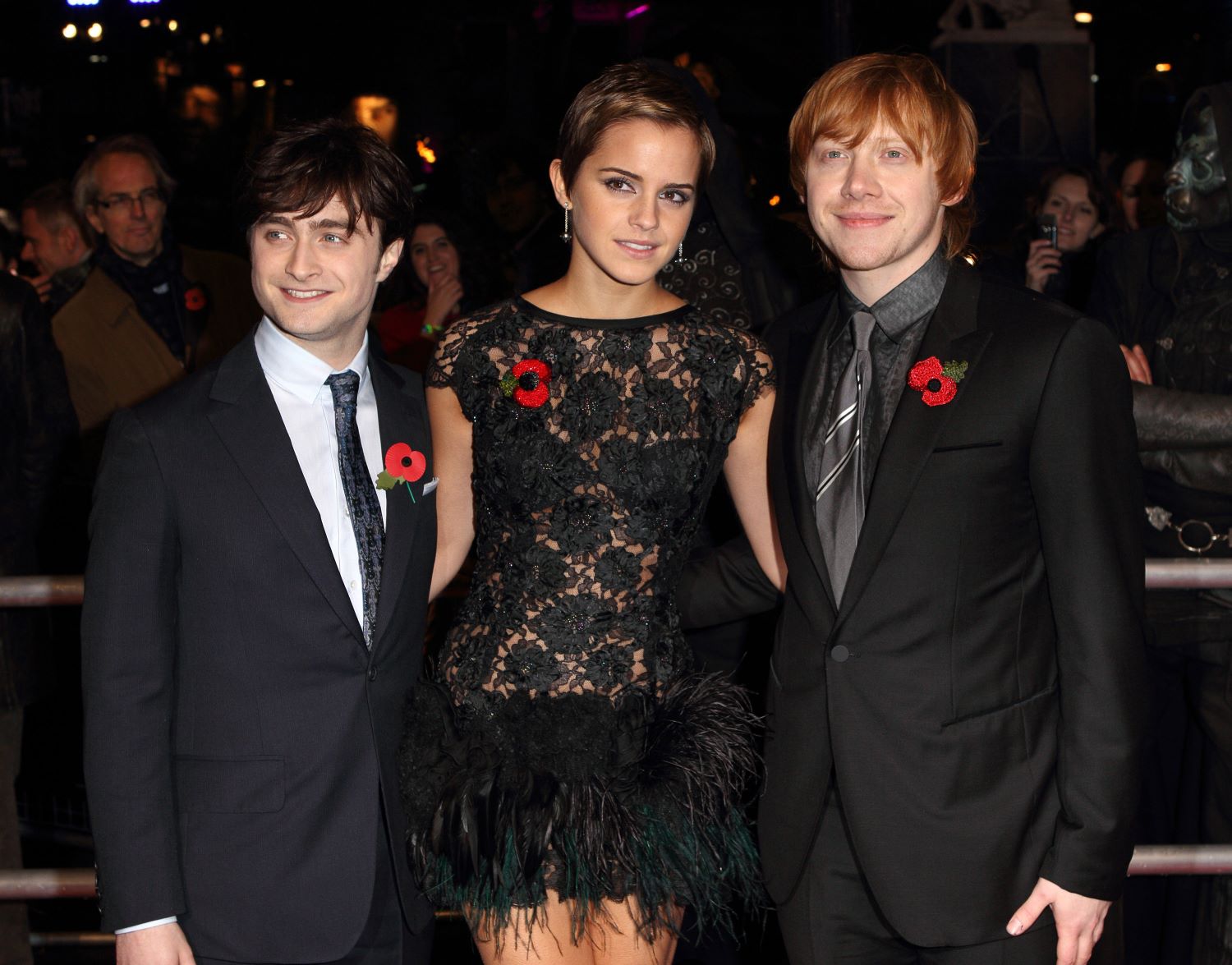 'Harry Potter' launched its cast into stardom overnight
Grint took on his career-defining role as Harry Potter's best friend, Ron Weasley, in the 2001 blockbuster, Harry Potter and the Sorcerer's Stone. He portrayed the boy wizard for the next 10 years, appearing in all eight Harry Potter films. His last on-screen appearance as Ron was in The Deathly Hallows Part 2 in 2011.
Adapted from J.K. Rowling's best-selling book, the Harry Potter film series is one of the most successful literary adaptations, ranking as the third highest-grossing film franchise in movie history. As a result of the films' success, Grint, Radcliffe, and Watson became some of Hollywood's most famous movie stars.
RELATED: 'The Queen's Gambit' Features a 'Harry Potter' Star You May Not Have Recognized
The series' paved the way for the Fantastic Beasts movie series and a Broadway show based on Rowling's latest Potter story, The Cursed Child. Video clips of Grint, Watson, and Radcliffe are displayed at Universal Studios' Wizarding World of Harry Potter theme park. And the casts' images are still used on all kinds of Harry Potter merchandise, including clothes, toys, and games.
The 'Harry Potter' casts still hangs out
Whenever the cast of Harry Potter reunites, fans get to relive the magic all over again. In 2019, Watson posted an Instagram picture with some of her old costars, including Evanna Lynch, Matthew Lewis, Bonnie Wright, and Tom Felton.
Felton seems to keep in touch with the gang more regularly. On his Instagram page, there are several photos of the actor hanging out with different cast members. In 2018, he posted a behind-the-scenes shot from Radcliffe's Broadway show, Lifespan of a Fact. And in 2019, he shared a picture with Grint, and James and Oliver Phelps.
Rupert Grint reveals the one subject he and his co-stars never touch
When Grint, Watson, and Radcliffe get together, they must have a lot to talk about. Grint recently welcomed his first child, a daughter, who he named Wednesday. Radcliffe is busy with his film and TV projects, including his TBS series, Miracle Workers. And after her 2019 movie, Little Women, Watson has helped advocate for social justice, climate change, and women's rights.
But there is one thing the cast does not discuss when they get together. In a recent interview with The Sunday Times, Grint revealed that they never address their fame and success.
"Potter happened at such a young age and I found it hard to deal with the fame side of things," Grint said when talking about his own challenges with being famous. "If I ever do see Dan or Emma, fame is the one thing we never talk about."
Grint also noted that he's been able to go undetected in public during the pandemic because of his face mask. He even joked that he'd love to honor Radcliffe with a custom-designed mask someday.
"I'm eternally grateful to the Potter fans and never refuse a selfie, but I do sometimes miss my anonymity," he added. "At least lockdown allowed me to wear a mask. I did think of having one done with Dan's face on it."