'Harry Potter' Star Tom Felton Gives Update On His Health After Collapsing At Celebrity Golf Match
English actor Tom Felton, star of the Harry Potter film franchise, had a scary medical incident at the 43rd Ryder Cup. He recently took to social media to give fans an update on his health.
Here's what happened and what Felton had to say to his fans.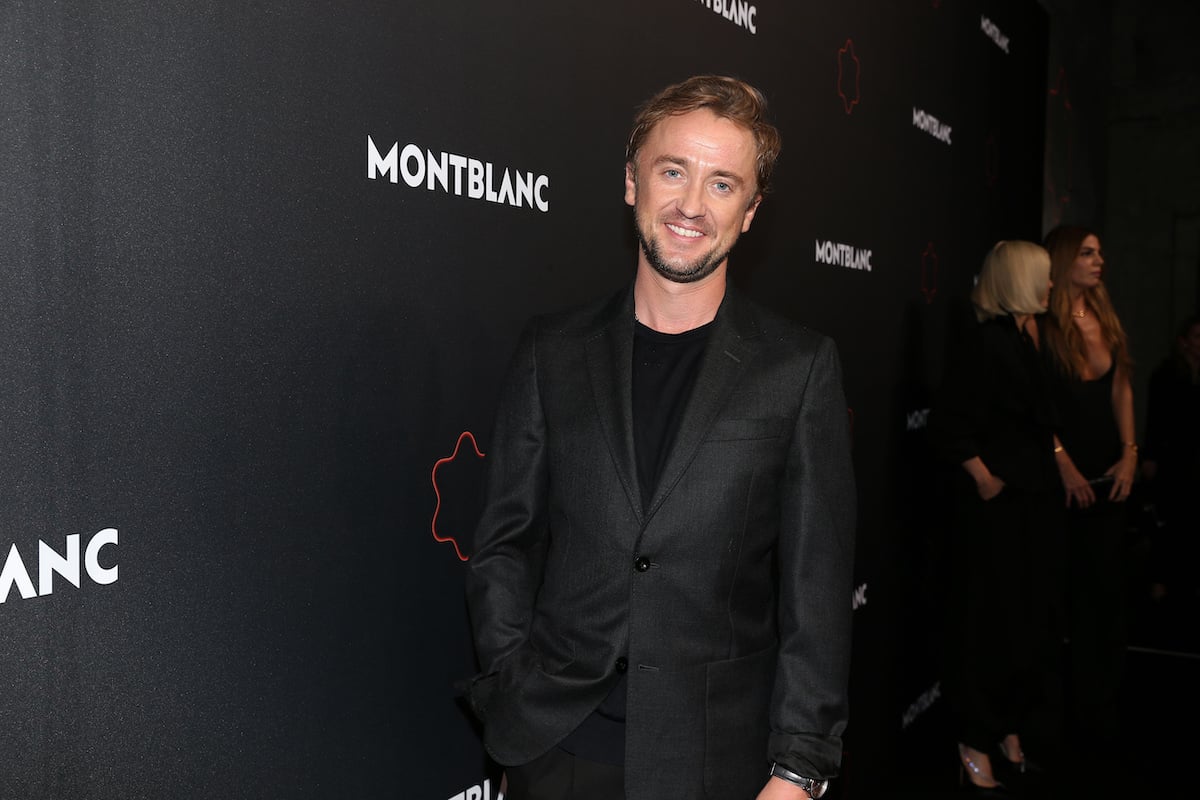 Tom Felton collapsed during the celebrity golf matches before the 43rd Ryder Cup
On Thursday, Sept. 23, Tom Felton collapsed while representing Team Europe in the celebrity golf match of the 43rd Ryder Cup at Whistling Straits in Wisconsin. The celebrity match opens the event, taking place before the weekend-long competition.
After being placed on a stretcher, Felton was removed from the course on a golf cart. According to a statement from the Professional Golfer's Association (per HuffPost), "he was rushed to a hospital for treatment."
The PGA said that the actor "experienced a medical incident on the course while participating for Europe."
Other than being described as a "medical incident," no further explanation has been given for Felton's collapse. Felton has no known history of medical issues.
According to The Sun, world champion surfer Kelly Slater was the one who rushed to Felton's side when he fell. Kelly, who was on the U.S. team rivaling Felton, put the Harry Potter actor in the recovery position. Kelly stayed with Felton and helped keep him calm and safe until medics arrived. 
The English actor told fans he's 'on the road to recovery' 
On Saturday, Sept. 25, two days after the incident, Felton took to Instagram to give his fans an update. 
The Harry Potter star appeared to be in good spirits as he played the guitar for his 10.9 followers and assured them that he was feeling better.
He started the video by strumming his guitar before saying, "Hello everyone, ladies and gentlemen, boys and girls. Just wanted to say a huge thank you for all the lovely well wishes, as of recent. 
"Yeah, a bit of a scary episode, really, but on the mend. People have been taking really good care of me. So, thank you very much for anyone that has sent messages of get well soon, because I am on the mend, officially."
"And in case you were worried," he said, then started playing his guitar again. "Don't you worry, girl, Tom will be doing fine," Felton sang. "So, don't you worry, Tom will be doing fine."
Felton ended the video by blowing a kiss and thanking everyone for all their help. He said he's "on the road to recovery" and that he had to get back to watching the Ryder Cup. He was still wearing the event's wristband and lanyard in the video.
Tom Felton starred in the 'Harry Potter' movies
Tom Felton is best known for portraying Draco Malfoy in all eight movies of the Harry Potter franchise, although he originally auditioned for the roles of Harry Potter and Ron Weasley. He has also acted in other films, including A Babysitter's Guide to Monster Hunting, Braking For Whales, and The Forgotten Battle, and he had recurring roles on the TV series The Flash, Origin, and Murder in the First.
Felton, who may have dated his Harry Potter castmate Emma Watson, frequently does fundraisers for various charities. He is a skilled musician and has posted several videos playing guitar and singing for his fans.
The musician and actor turned 34 on Wednesday, Sept. 22, the day before collapsing at the Ryder Cup. He posted a black and white photo of himself along with a sweet message on Instagram to celebrate his birthday. "33 years done – good lord it's been so much fun getting here – yet, somehow, I still feel the best is yet to come – thank you all for your love, support & sense of humour – let's keep a good thing going – to the next 33 xx"