'Harry Potter' Stars Rupert Grint and Emma Watson Both Wanted To Get Their On-Screen Kiss Over With
Not even the wizarding world could keep Emma Watson and Rupert Grint's on-screen kiss from being awkward. The two actors, who starred in the Harry Potter movies as Hermione Granger (Watson) and Ron Weasley (Grint), locked lips in the franchise's final installment. Marking a huge moment for Ron and Hermione, Grint and Watson wanted to put it behind them as quickly as possible.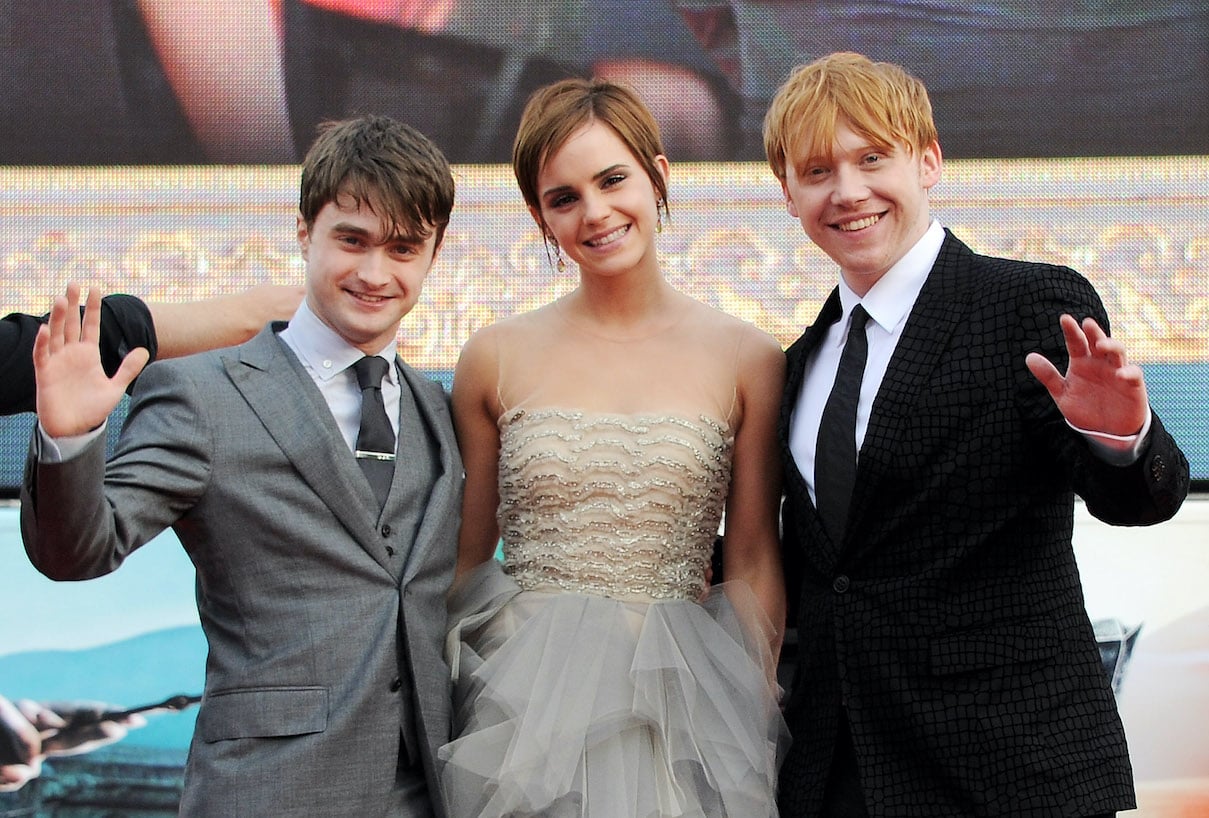 Their characters finally kiss in the 8th 'Harry Potter' movie
Ron spends a significant chunk of time in Harry Potter and the Deathly Hallows Part II kissing fellow Hogwarts student Lavender Brown (Jessie Cave) much to Hermione's disappointment.
It's only later on in the movie Ron and Hermione admit their feelings for each other culminating in a lip lock. Drenched in water moments after destroying one of Voldemort's Horcruxes they have their first kiss that's been a decade in the making. 
Rupert Grint doesn't remember much about filming the scene
Harry Potter and the Deathly Hallows Part II hit theaters in 2011 marking the final chapter of the movie franchise. Reflecting on his and Watson's kissing scene, Grint told People he made a point to avoid it. 
"I never look back at that scene," he said in 2016. "I've known Emma since she was literally 9 years old and we had this very brother-sister relationship."
Calling it "very surreal," he shared he doesn't remember much about filming the scene.
"I have a memory of her face getting closer and closer. Like, 'Oh my God.' I can't really remember anything apart from that," Grint added. 
Emma Watson recalls them 'giggling' the entire time
Watson revealed what was going through her head before the kissing scene during an MTV News interview.
"I was like, 'Do I use tongue?'" she said with a laugh. "'Do I not use tongue? Do I cover my teeth? What do I do? Do I go first? Oh my God!'"
"I ended up pouncing on Rupert," Watson revealed. She wasn't enthusiastic about the scene itself but rather doing the kiss and moving on. 
"I was so desperate to get it over," she said. "After the first take he was like, 'Whoa, there! Where did that come from?' I was like, 'Sorry!'"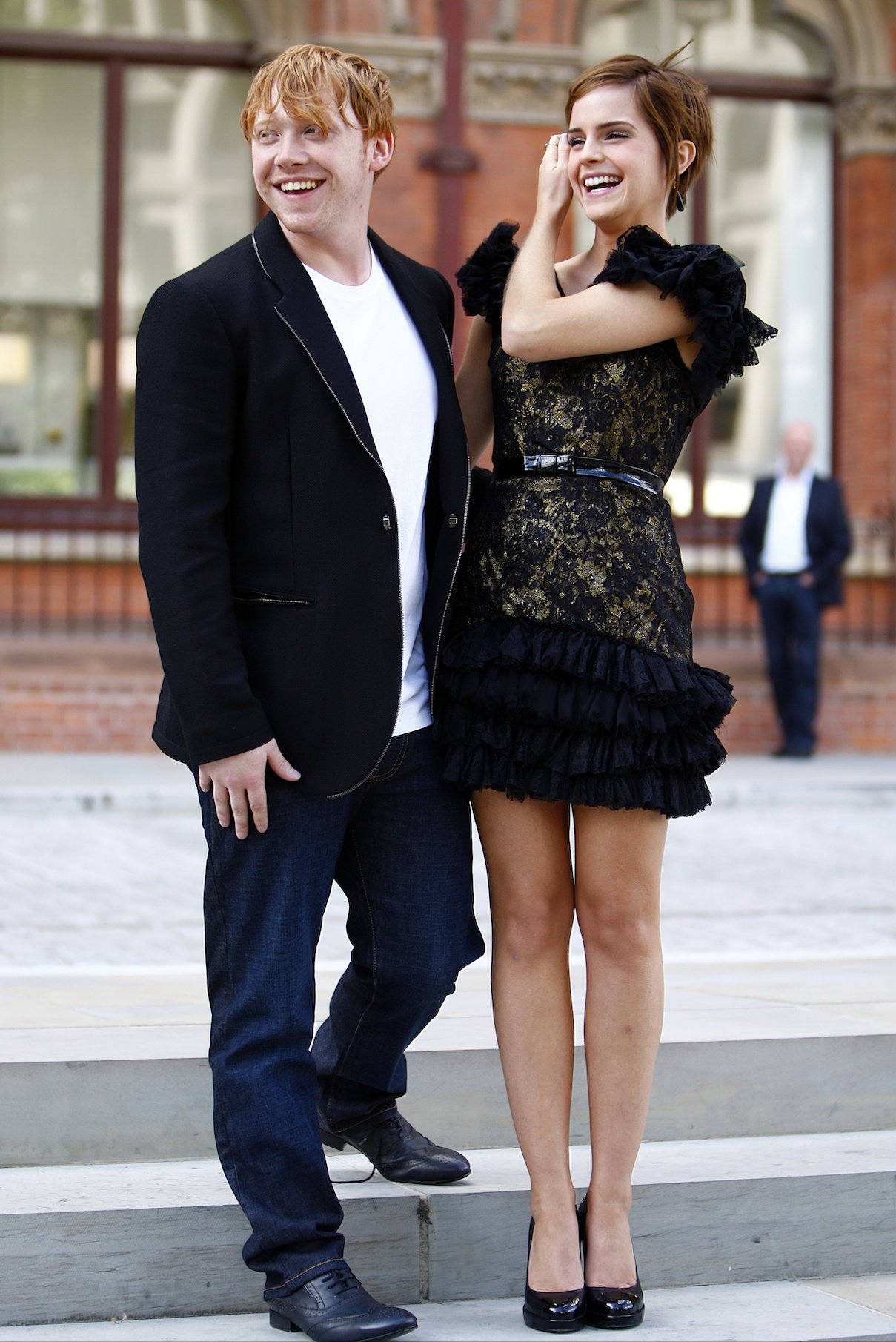 As the Little Women actor said, she and Grint found the kissing scene to be awkward.  
"The only good side to it was the fact that we were both in the same boat," Watson said. "We were both just like, 'Oh my God, I can't believe we have to do this. This is so awkward. Really awkward.'" 
"So I could take comfort in the fact that Rupert felt the same way. We were both giggling. We were like 12-year-olds. We were like giggling children where you just couldn't keep it together," she added. 
Needless to say, if there's ever a Harry Potter reunion where the actors find themselves sharing a kiss as Hermione and Ron, it will probably be another awkward experience full of laughter.