'Harry Potter': The OG Dumbledore Told a Producer; 'Don't Dare Recast'
Though the character Albus Dumbledore only died once in the book series, fans of the Harry Potter movies had to grieve the death twice. Between filming for the second and third movies, Richard Harris (the actor who was cast as the original Dumbledore) died. For the next six films, Michael Gambon was tasked with bringing the powerful wizard to life. However, Harris once told a producer not to recast the role.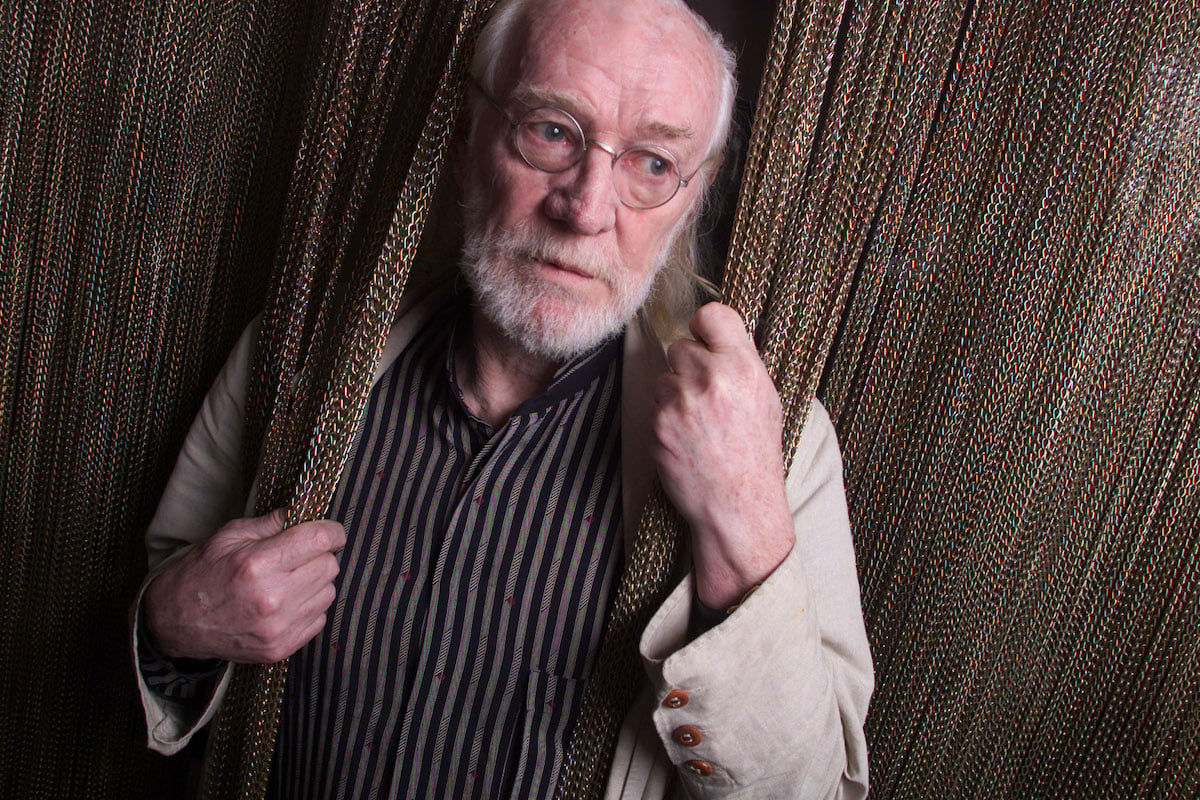 Though Harris grew to love playing Dumbledore, he initially had no interest in being cast in the Harry Potter movies. In fact, he turned down the role three times before accepting. The actor knew that the films were going to be extremely popular, but he wasn't interested in joining a franchise that had so many sequels. Even when he was offered more money, he continued to pass on the project.
Richard Harris turned down the 'Harry Potter' movies three times
"All I knew is that they kept offering me the part and raising the salary every time they called," Harris told Zap2it as reported by The Guardian. "I kept turning it down. Anyone involved has to agree to be in the [Harry Potter] sequels, all of them, and that's not how I wanted to spend the last years of my life, so I said no over and over again."
RELATED: 'Harry Potter': The Cast Rushed 1 Scene So Much They Had to Reshoot It
So what was it that eventually changed Harris' mind? Potterheads can thank the late actor's granddaughter for his performance in the first two films. The then 11-year-old happened to be a big fan of the Harry Potter books. When she heard that her grandpa had turned down the opportunity to be in the films, she gave him a pretty intense ultimatum that quickly changed his mind.
Harris' granddaughter convinced him to play Albus Dumbledore
"She said, 'Papa, I hear you're not going to be in the Harry Potter movie', and she said, 'If you don't play Dumbledore then I will never speak to you again,'" Harris recalled of the conversation. Naturally, Harris quickly changed his tune and signed up to portray the Headmaster of Hogwarts School of Witchcraft and Wizardry.
RELATED: 'Harry Potter': Emma Watson's Torture Scene Was 'Disturbing for the Crew'
It turns out that Harris truly enjoyed portraying Dumbledore in the Harry Potter movies. So much so that when he became ill he told David Heyman (who produced all eight films) not to recast him. The actor was sure that he'd be able to make a recovery and reprise his role.
The original Dumbledore told David Heyman not to recast his role
"Richard Harris was Dumbledore in the first two Harry Potter movies, and when he got sick, I remember going to see him in the hospital," Heyman shared with The Hollywood Reporter. "He said: 'Don't dare recast. I'll be back.' And then he didn't make it."
RELATED: 'Harry Potter': This Scene Took 95 Takes; 'It's The Film Equivalent of Actually Doing a Magic Trick'
Naturally, Heyman and the rest of the Harry Potter cast and crew were devastated when Harris died. The producer shared that a lot of grieving had to be done before he even considered recasting the role. "And he was a godfather to me, and it was like a family, and there's grieving," Heyman recalled. "You don't rush on and go, 'Oh well, who are we going to get to replace him?'"
'Harry Potter' fans got to experience two different Dumbledores in the movies
Harris' death was truly a loss to the acting world and the Harry Potter universe. However, most fans feel lucky that they got to see two distinct versions of Dumbledore portrayed by two talented actors.