'Harry Potter': Tom Felton Wanted to 'Stuff Daniel [Radcliffe] in the Back of [His] Car'
Why did Tom Felton consider stuffing Daniel Radcliffe in the back of his car? 'Harry Potter' fans will find the actor's clever scheme to be hilarious.
Having worked together for over a decade, the Harry Potter cast and crew developed a very strong bond. Each year, they'd return to set to film the enormously popular blockbuster films. And since a large portion of the cast grew up on set, there was no shortage of behind-the-scenes fun. Tom Felton once revealed a prank he hatched up that involved Daniel Radcliffe.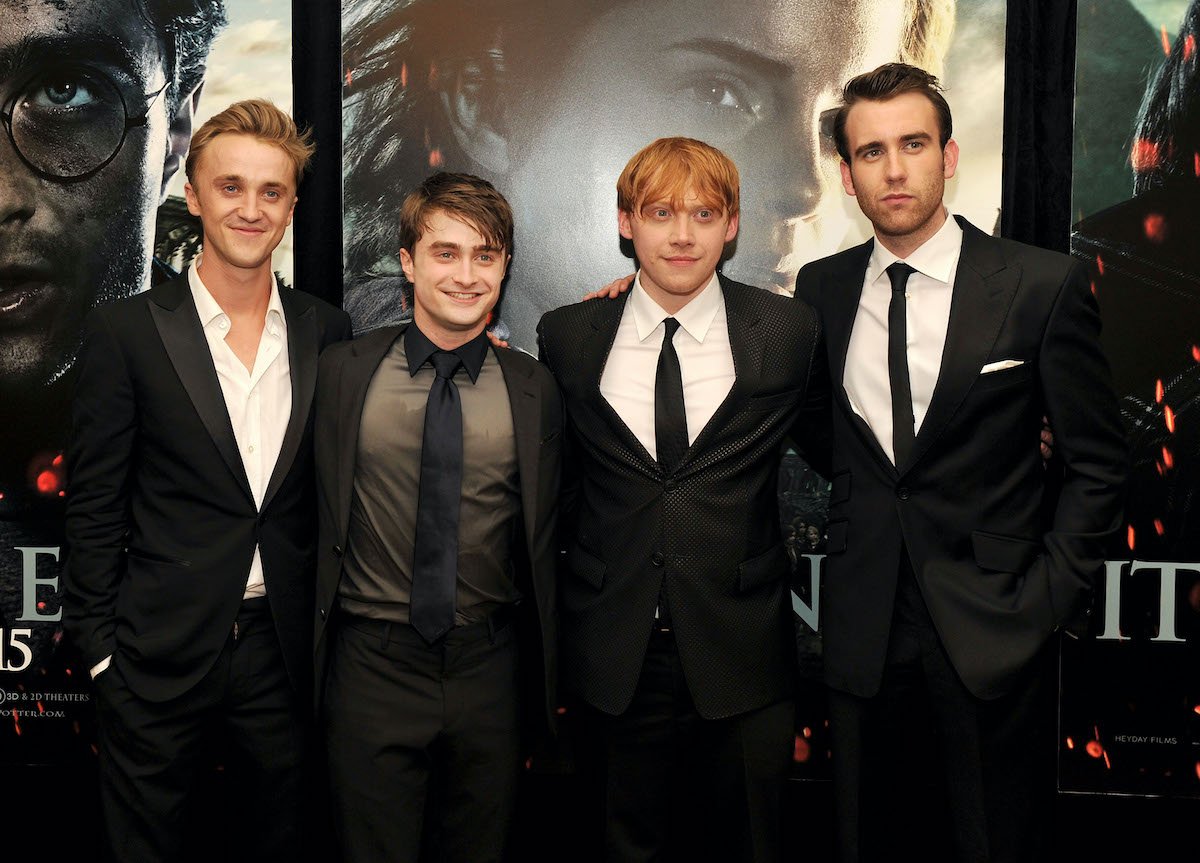 Tom Felton has a mischievous spirit just like his 'Harry Potter' character
Felton, of course, portrayed Draco Malfoy in the Harry Potter films. And while most fans will agree that he was the perfect fit for the role, it wasn't the only part he tried out for. Early in Felton's audition process, he actually tried out for the chosen one. However, Chris Columbus and the casting directors liked him a lot more as Draco.
Perhaps the reason Felton made a better Malfoy is his naturally mischievous spirit. A prime example of this also came in his audition. Unlike many of his fellow actors, Felton had not read the Harry Potter books prior to auditioning for the movie. Instead, when he was asked about his favorite scene from the eponymous book, he simply echoed the answer of another hopeful actor.
The 'Harry Potter' crew did extensive checks to make sure people didn't steal props from set
Felton's impish energy continued well into filming. In an interview with Collider, the Rise of the Planet of the Apes star revealed a prank he was hoping to pull. According to the actor, the Harry Potter crew did "very vigilant checks" to ensure that nobody was taking any props or set items home with them. "There were actually car searches, random car searches on the way out of the studio," Felton shared.
Felton joked about wanted to steal his fellow castmate, Daniel Radcliffe
In a bid to make light of these checks, Felton had the bright idea of pretending to "steal" Daniel Radcliffe (who played Harry Potter) from set. Unfortunately, Felton and his castmates never got around to executing said joke. However, it's still pretty funny for fans to hear about.
"Actually for a joke we wanted to stuff Daniel in the back of my car once to say that I was stealing Harry, but that never happened," Felton recalled. "Wouldn't you have loved to see the security's face when they lifted the boot up and saw Daniel lying in the back? Hands tied up? Anyway, that's a whole other fantasy."
Did Felton ever take a souvenir from the 'Harry Potter' set?
While Felton may not have gotten a chance to take Harry Potter himself, he certainly got some souvenirs from his time as Draco. "I managed to get a ring, a silver ring that Draco wears," Felton admitted. "It's basically a Salazar Slytherin ring. I have it on my mantelpiece and whenever I feel a bit of withdrawal symptoms I slip it on and get back into Draco."