'Harry Potter': Which Co-Star Did Emma Watson Have a 'Terrible Crush' on?
It's safe to say the Harry Potter series wouldn't be the same without Emma Watson. Her portrayal as Hermione Granger is effortlessly heartfelt, and we can't imagine anyone better for the role. While Ron Weasley is Hermione Granger's one true love in the magical franchise, off-screen, Watson had her eyes set on a different co-star. Who did Watson have a "terrible crush" on during the Harry Potter movies?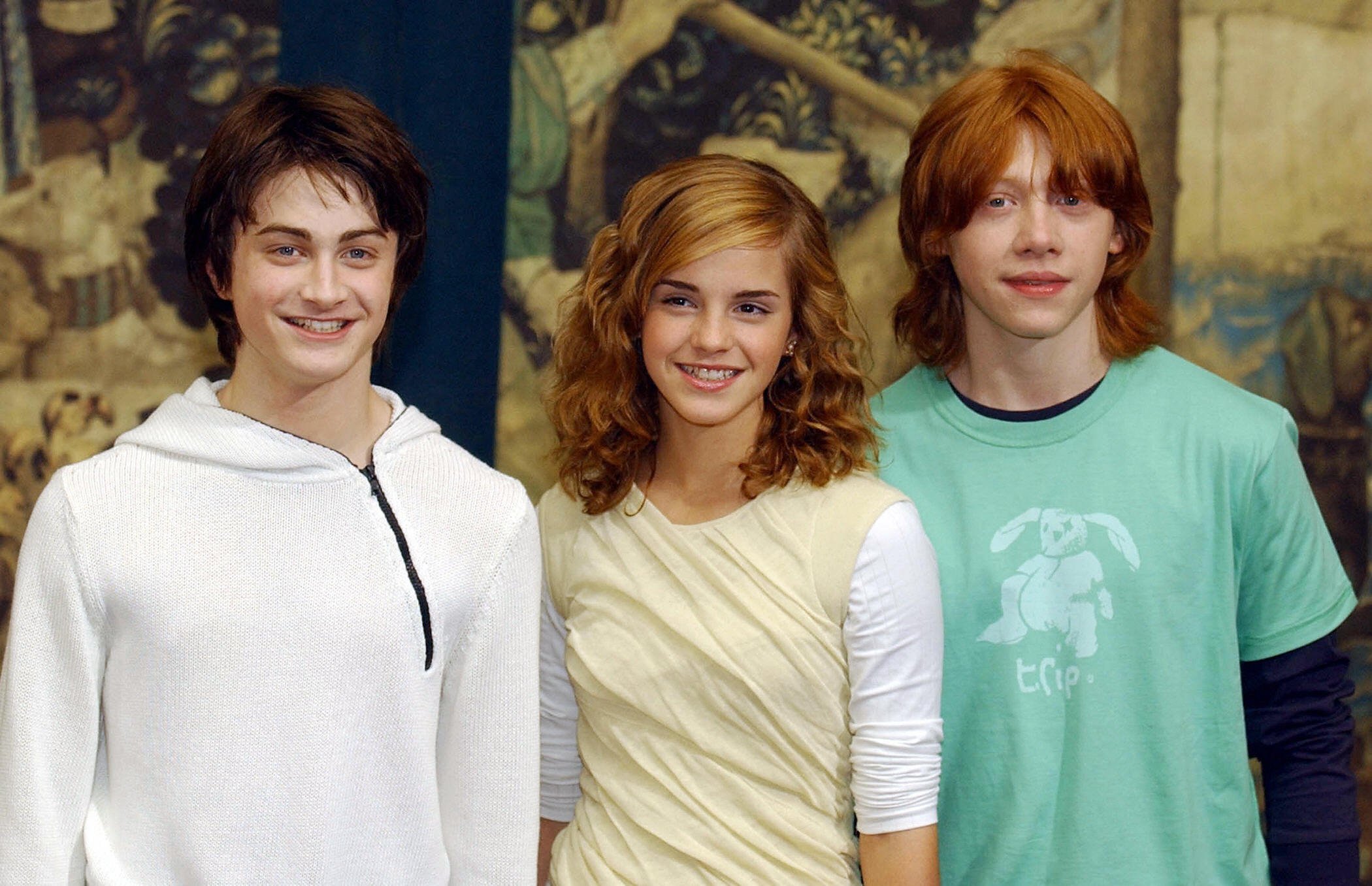 Emma Watson describes herself as 'self-partnered'
Despite Watson's major crush on her Potter co-star, the Perks of Being a Wallflower actress labels herself as "self-partnered." This means that instead of calling herself "single," she is happily in a relationship with herself. We love it! Watson goes into further detail, telling Vogue, "I never believed the whole 'I'm happy single' spiel," she says. "I was like, 'This is totally spiel.' It took me a long time, but I'm very happy [being single]. I call it being self-partnered."
Her co-star, Tom Felton, responded to Watson's relationship status. 
"I like it!" Felton says. "It's the first I've heard of it, but it's great. I'm in the same category, to be honest with you, quite happily self-partnered. I think in this day and age, it's not a necessity to be with someone just for the sake of being with someone, so I like the idea of self-partnering."
Speaking of Felton…
Emma Watson had a massive crush on Tom Felton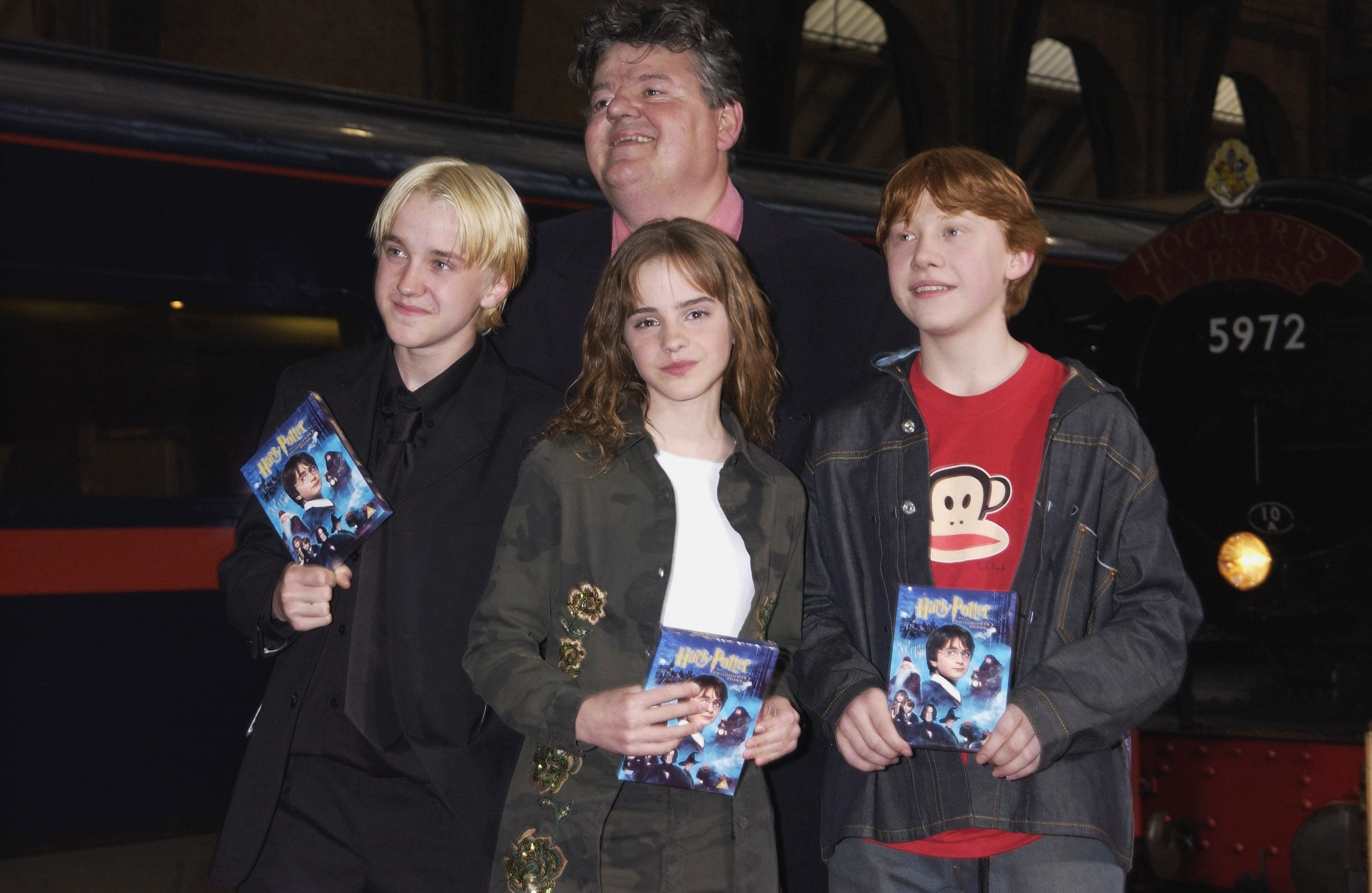 "Dramione" fans can start internally screaming now. Despite Draco and Hermione being mortal enemies in the Potter universe, Watson and Felton always got along quite well. A little too well, according to Rupert Grint, who admits that there were always "sparks" flying between the actors. Grint goes on to call their affections "playground romance."
Watson admits to her crush on the Slytherin, confessing on The Jonathan Ross Show, "Between the ages of 10 and 12, I had a really terrible crush on Tom Felton. We love a bad guy, and he was a few years older, and he had a skateboard. And that just did it. He was so cool. He totally knew. And the thing is, he'd turn and go, 'Oh, I see her in a younger sisterly way.' And it just broke my heart. Still does."
Emma Watson and Tom Felton are still great friends
Although we don't see the golden trio hanging out as much as we'd like, the pureblood and the muggle-born -uh- we mean Felton and Watson- still hang out a lot. 
What would Harry and Ron say if they knew Hermione was fraternizing with the enemy?  
Just one look through Felton or Watson's social media pages and fans can see how close the Potter co-stars still are. Most recently, Felton shared a picture of the two playing guitar in their Pajamas. Another post reveals the longtime friends skateboarding together at the beach.
"It's always nice to bump into her, see her at the beach, or over dinner, or whatever," Felton said. "She's an incredibly smart and lovely young lady, so it's always nice to bump into each other and slightly reminisce about old times, but also about looking forward to the future."