Harry Styles Actually Only Has 1 Song About Taylor Swift, But There Are Others That Could Be About Her Too
When musicians put out new music, fans always want to know the inspiration behind it and who their muse is. For very popular artists, such as Harry Styles and Taylor Swit, that scrutiny is even more intense. And the fact that these two dated too? Fans have a ton of ideas about which of their songs about each other and their short-lived romance. While Swift allegedly has two about Styles, Styles seems to only have one. 
RELATED: Taylor Swift's Most Popular Songs About Harry Styles
'Two Ghosts' is the only song Harry Styles has talked about that's possibly about Taylor Swift
Starting right off the bat, the song "Two Ghosts," from his first solo album, has lines that hint at Swift being the subject of the song.
Same lips red, same eyes blue / Same white shirt, couple more tattoos.
Swift was known for having a staple red lipstick look back in the day. And in the song she wrote allegedly about Styles ("Style") she sings that she has that "red lip, classic thing that you like." 
It seems like pretty good evidence, and the rest of the song seems to hint at their relationship. The gist of the tune is about a couple that broke up and went through several changes in character since they saw each other, even if they both still look the same. Despite Styles getting a "couple more tattoos."
When Styles was on BBC 1 Radio in 2017, he responded to whether the song was about Swift in a not-so-coy way.
"I think it's pretty, like, self-explanatory," Styles said to host Nick Grimshaw according to Entertainment Weekly. "I think, y'know, it's about sometimes things change and you can do all the same things, and sometimes it's just different, y'know?"
While that's really not an answer, it's also not a "no." So, fans still think it's about Swift to this day.
There are other possibilities on his first album that could be about Swift
Rolling Stone pointed out in their feature on Styles in 2017 that fans also think the One Direction song "Perfect" eludes to Swift as well.
And if you like cameras flashing every time we go out/And if you're looking for someone to write your breakup songs about/Baby, I'm perfect. 
This is a nod to Swift's habit of writing songs about past relationships (which everyone does, but it's been a specific topic for Swift in the past).
Swift and Styles were photographed on their second date in New York City's Central Park in 2012, and broke up a month or so later. Rumors are that they had a fight while on vacation in the Caribbean and it shuttered their short romance. 
In that 2017 interview, Styles talked about how he felt when he saw images from that second date.
"I think: Relationships are hard, at any age. And adding in that you don't really understand exactly how it works when you're 18, trying to navigate all that stuff didn't make it easier," he said. "I mean, you're a little bit awkward to begin with. You're on a date with someone you really like. It should be that simple, right? It was a learning experience for sure. But at the heart of it – I just wanted it to be a normal date."
Because of that tie to NYC, and Swift's song "Welcome to New York," Vulture wrote that Styles' "Ever Since New York" could be about Swift too. 
Styles knows Swift has probably written about him too
The widely accepted theory about which Swift songs are about Styles include "Style" and "Out of the Woods." Some also think "I Knew You Were Trouble" is about him, too. Rolling Stone even asked Styles about how he felt knowing these songs might be about him.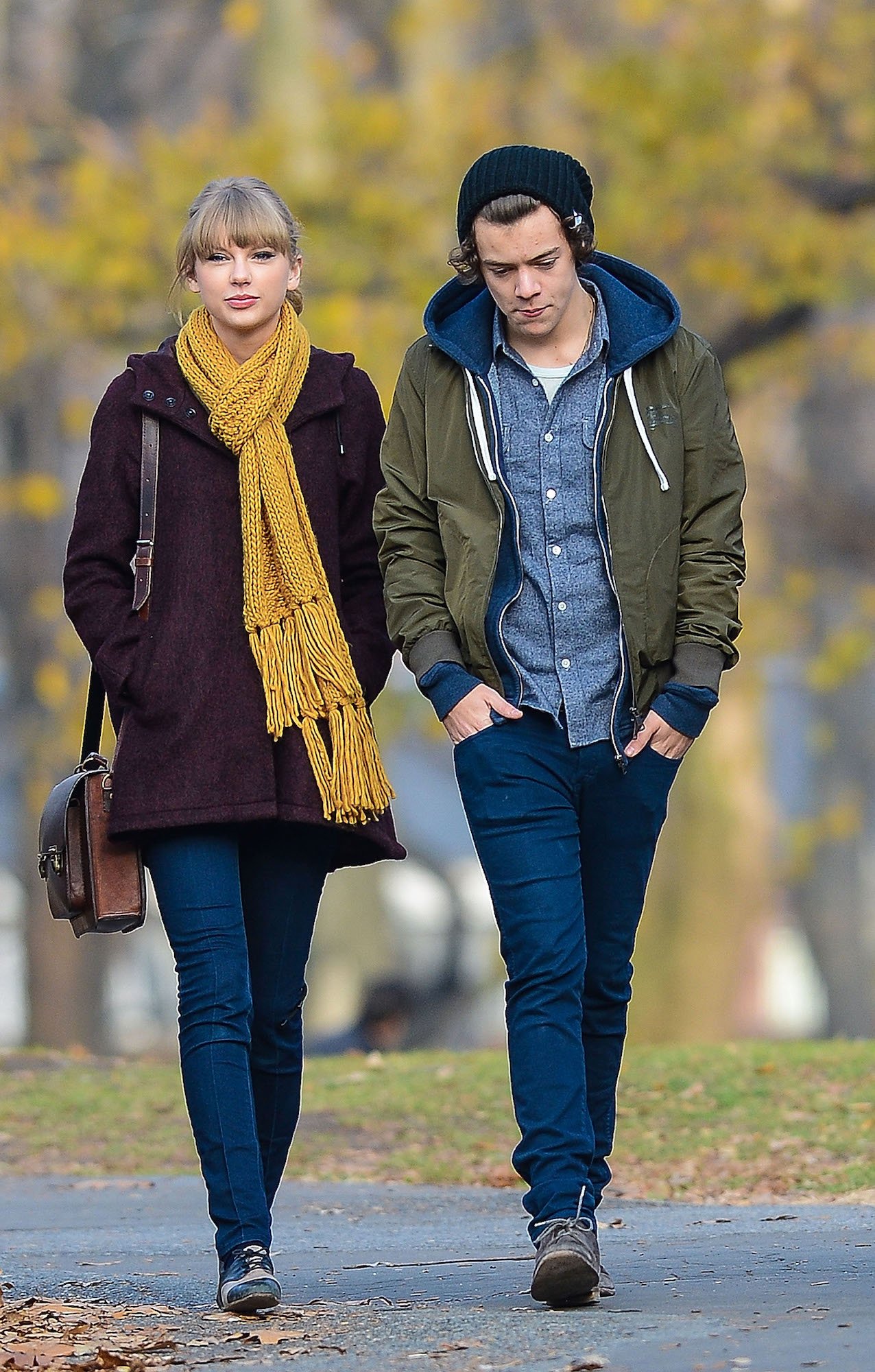 "I mean, I don't know if they're about me or not, but the issue is, she's so good, they're bloody everywhere," Styles said. "I write from my experiences; everyone does that. I'm lucky if everything [we went through] helped create those songs. That's what hits your heart. That's the stuff that's hardest to say, and it's the stuff I talk least about."
He also reflected on what he'd say to Swift, if he could.
"Certain things don't work out. There's a lot of things that can be right, and it's still wrong," he said. "In writing songs about stuff like that, I like tipping a hat to the time together. You're celebrating the fact it was powerful and made you feel something, rather than 'this didn't work out, and that's bad.'"
He then noted that meeting someone new and making those new memories is "the best sh*t ever." And thanked Swift.
Whether or not Styles' sentimental "Two Ghosts" is about Swift, specifically, fans might never know for sure. But that's the cool thing about songs: you can interpret them any way you'd like. 
RELATED: Harry Styles Finally Opens Up About Songs Taylor Swift Wrote About Him