Harry Styles Admitted a One Direction Hit Copied Another Song
All artists take influence from other artists. One Direction were no exception. Sometimes, the fact they took inspiration from other artists was a point of controversy. 
Punk rock is often anti-authoritarian, edgy, and provocative music. One Direction's genre, bubblegum pop, is its polar opposite. It's designed to be light, fun, and appealing to younger audiences. Despite this, a classic punk rock song influenced One Direction's "Live While We're Young."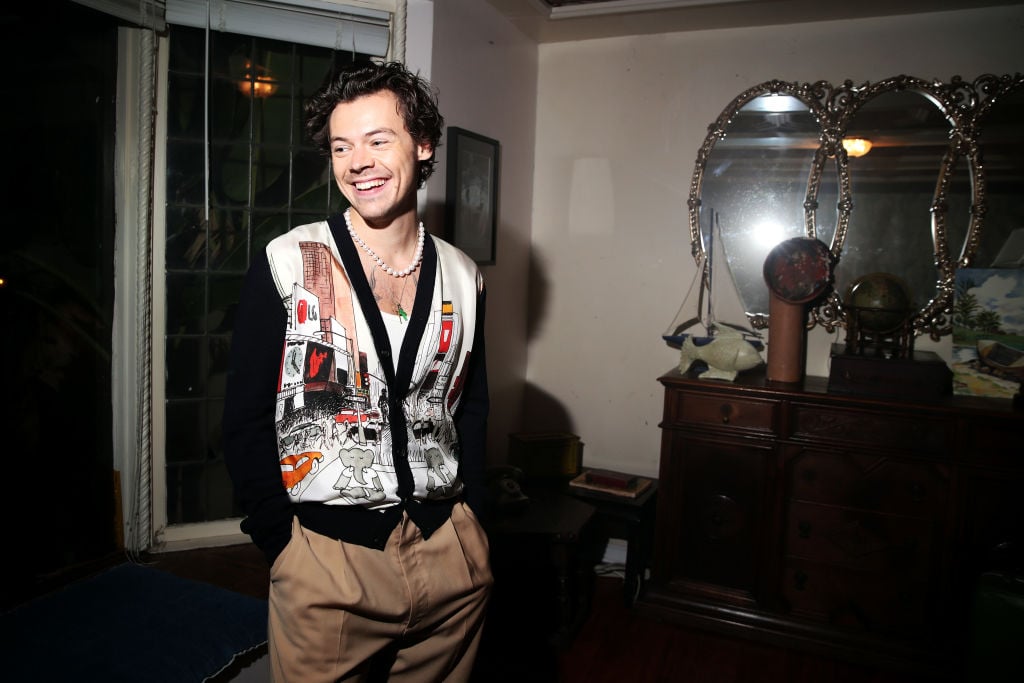 Did a One Direction song sound too much like a song by the Clash?
When "Live While We're Young" was released, many noticed a similarity between its opening riff and the opening riff of "Should I Stay or Should I Go" by the Clash. This seemed bizarre to some fans. Why would One Direction take influence from punk rockers? Furthermore, some fans wondered if the similarity was coincidental or not.
The members of the band were asked about the similarity. Louis Tomlinson and Harry Styles each had different takes on the similarity. Tomlinson explained it by noting how everything's been done before. MTV News reports he said "I assume it must be quite difficult to do a unique riff now because there have been so many songs – surely there's only so many riffs you can pull out?"
Harry Styles admits the resemblance
BBC News reports Styles admitted his band copied the Clash. He said the similarity was "kind of on purpose…it's a great riff." Here, Styles was shockingly honest.
Styles also compared the alleged similarities between "Should I Stay or Should I Go" and "Live While We're Young" to another famous case of musical similarity. He said the riff from "What Makes You Beautiful" sounds like a riff from "a certain film."
Styles seems to have been referring to the fact that the riff from "What Makes You Beautiful" has often been compared to a riff from Grease. Specifically, One Direction's debut single has been often compared to "Summer Nights," one of Grease's signature tracks. While some artists don't like to admit their influences, Styles was more than willing to highlight them.
The other controversy surrounding 'Live While We're Young'
Interestingly, the Clash controversy wasn't the only controversy surrounding "Live While We're Young." Some parents felt the song was too sexual for children. After all, it is about the One Direction boys wanting to "get some."
In fact, the Irish Independent reports a couple refused to allow their teenage children to sing at a choir because the choir was going to perform "Live While We're Young." They sent a letter to their children's school district in Michigan, decrying the district's choice of song. They felt the school's use of "Live While We're Young" violated school policy.
Tomlinson responded to this news caustically on Twitter. "Dear Mr and Mrs Stone, I'm deeply saddened by your complaint to Chelsea High School regarding our lyrics… I hope the two of you 'get some' very soon :) #cryingparents." Whether it was taking inspiration from another song or singing about sex, One Direction were surprisingly good at creating controversy.
Also see: This One Direction Member Is the 'Antichrist Version' of Harry Styles