Harry Styles and His Sister Tell Cute Childhood Dress Up Stories
Harry Styles receives more attention for his fashion choices than just about any other male celebrity. In November 2020, he wore avant-garde and androgynous clothing for a Vogue interview/photoshoot. During the interview, he and his sister, Gemma Styles, discussed some cute stories about dressing up as children.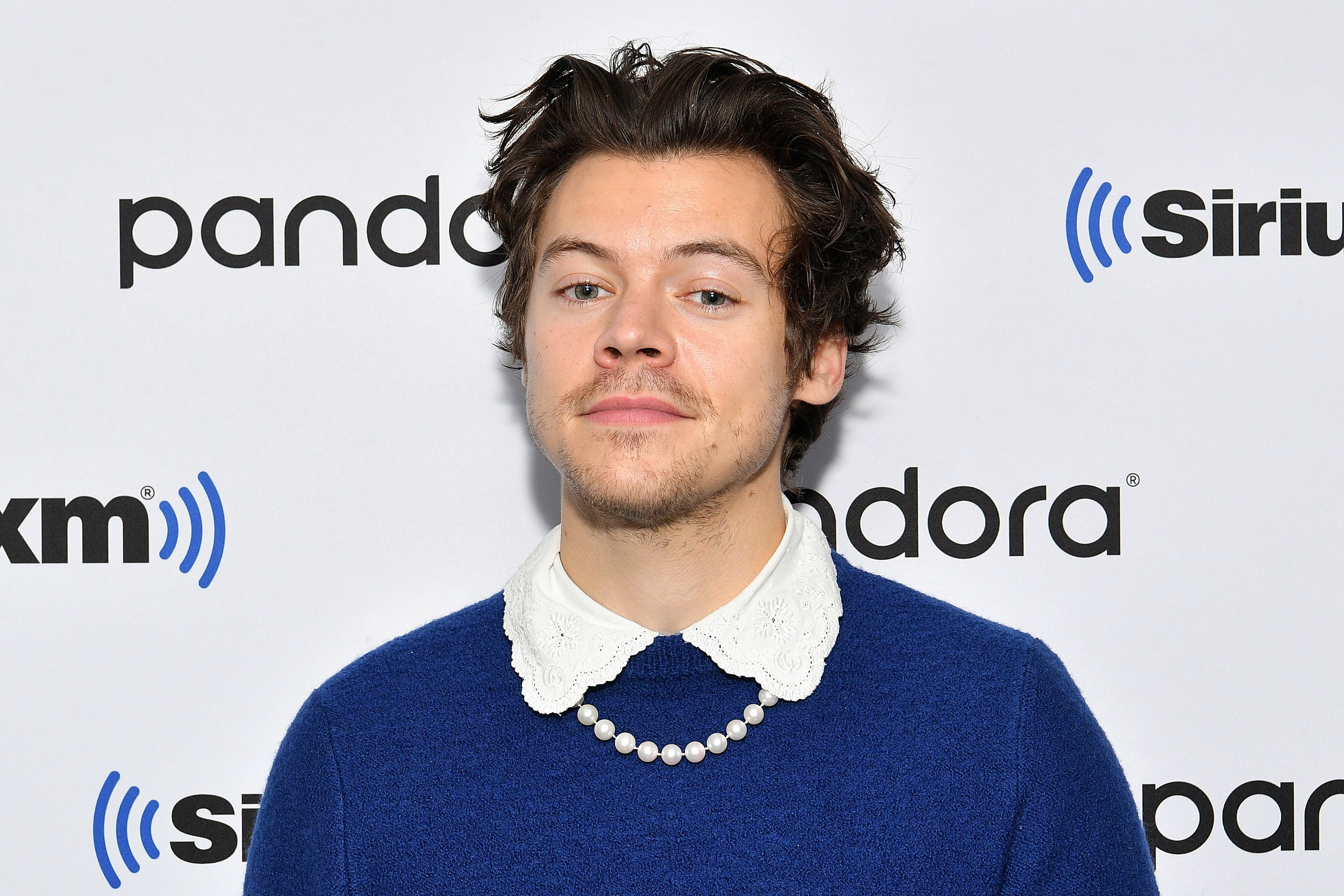 The elaborate costumes the Styles siblings would wear
Styles' fashion sense is famously atypical. He takes lots of inspiration from earlier decades, particularly the 1960s. In a way, this is similar to some of his childhood experiences. Gemma recalls how their mother had some pretty elaborate costumes for them. 
"My mum loved to dress us up," she told Vogue. "I always hated it, and Harry was always quite into it. She did some really elaborate papier-mâché outfits: She made a giant mug and then painted an atlas on it, and that was Harry being 'The World Cup.' Harry also had a little dalmatian-dog outfit, a hand-me-down from our closest family friends. He would just spend an inordinate amount of time wearing that outfit. But then Mum dressed me up as Cruella de Vil. She was always looking for any opportunity!"
RELATED: Harry Styles' Favorite Songs From (Almost) Every One Direction Album
Their mother's choice of outfit was very amusing. She had Gemma dress up as Cruela de Vil and Harry dress up as a dalmatian — a reference to the Disney film 101 Dalmatians. This choice of outfit is interesting as Harry would later have the opportunity to play Prince Eric in a remake of another Disney classic, The Little Mermaid. In addition, Styles draws significant influence from the 1960s, so it's fitting he dressed as a dog from a 1960s film.
Harry Styles goes emo
In an interview with Another Man, Gemma also discussed her brother's interest in clothes. She recalled how'd he'd send all his birthday money getting a train ride to Manchester to "expand his wardrobe." At one point, he even embraced emo fashion. That's surprising, given how One Direction's music is a million miles away from the emo aesthetic. 
RELATED: This One Direction Member Is the 'Antichrist Version' of Harry Styles
Why Harry Styles dressed like a mouse
Elsewhere in the Vogue article, Harry discussed his own feelings on clothes. "As a kid I definitely liked fancy dress," Styles says. At one point, he played a church mouse named Barney for one of his school plays.  "I was really young, and I wore tights for that," he recalls. "I remember it was crazy to me that I was wearing a pair of tights. And that was maybe where it all kicked off!"
A Gucci designer comments on Harry Styles' clothes
Styles added "There's so much joy to be had in playing with clothes. I've never thought too much about what it means—it just becomes this extended part of creating something." Interestingly, Styles' fashion sense is getting some appreciation from a major designer — Alessandro Michele of Gucci. Michele compared Styles' look to that of James Dean, Mick Jagger, and a young Greek god. That's quite a compliment for a singer who got his start dressing up as a church mouse.