Harry Styles Calls This Legendary Singer 'A Light For Me'
Harry Styles is known for taking inspiration from classic rock. He takes influence from artists ranging from Elvis Presley to Queen. Styles took to the stage with an artist she called "a light for me." Here's who earned that high praise.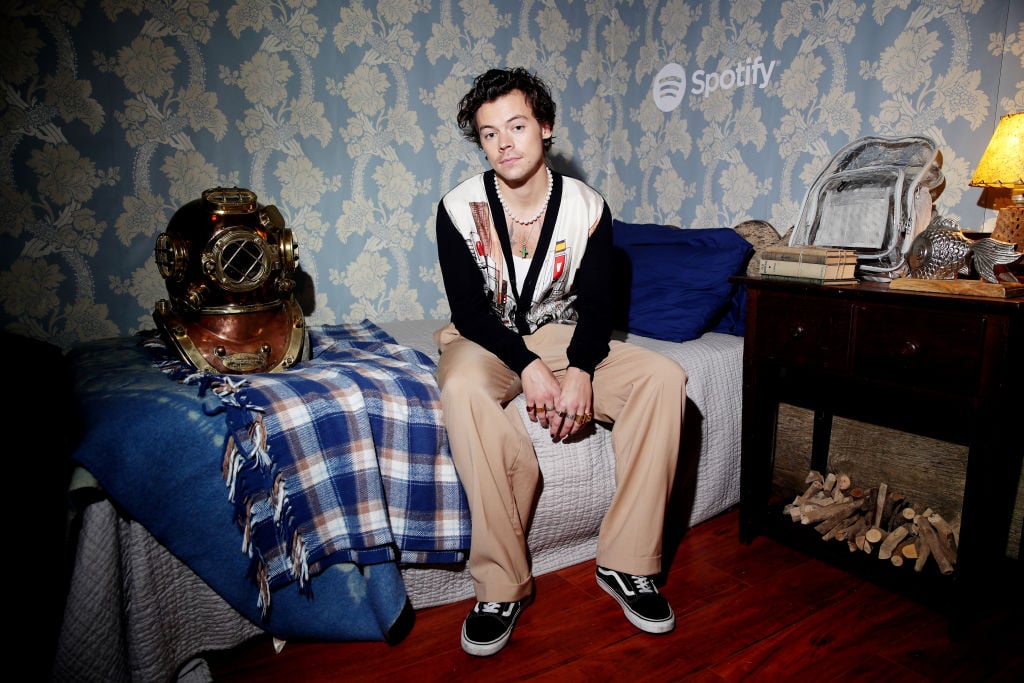 Harry Styles' stunning duet
Styles' most recent album, Fine Line, sounds like the rock music of the 1970s. It's only fitting that he would perform a duet with a 1970s rock artist during this period of his career. The artist Styles performed with was none other than Stevie Nicks of Fleetwood Mac. 
According to the Los Angeles Times, Styles introduced Nicks onstage at a show in Inglewood, California on Dec. 13, 2019. He told the crowd "It wouldn't be an album launch for me without this young lady. She's been a light for me, and I'm sure she's been a light for each and every one of you."
The two performed one of  Fleetwood Mac's most popular hits, "Landslide." "Landslide" is one of the most enduring songs of its era. The fact that it has been covered by everyone from the cast of Glee to the Dixie Chicks to the Smashing Pumpkins speaks to its universality.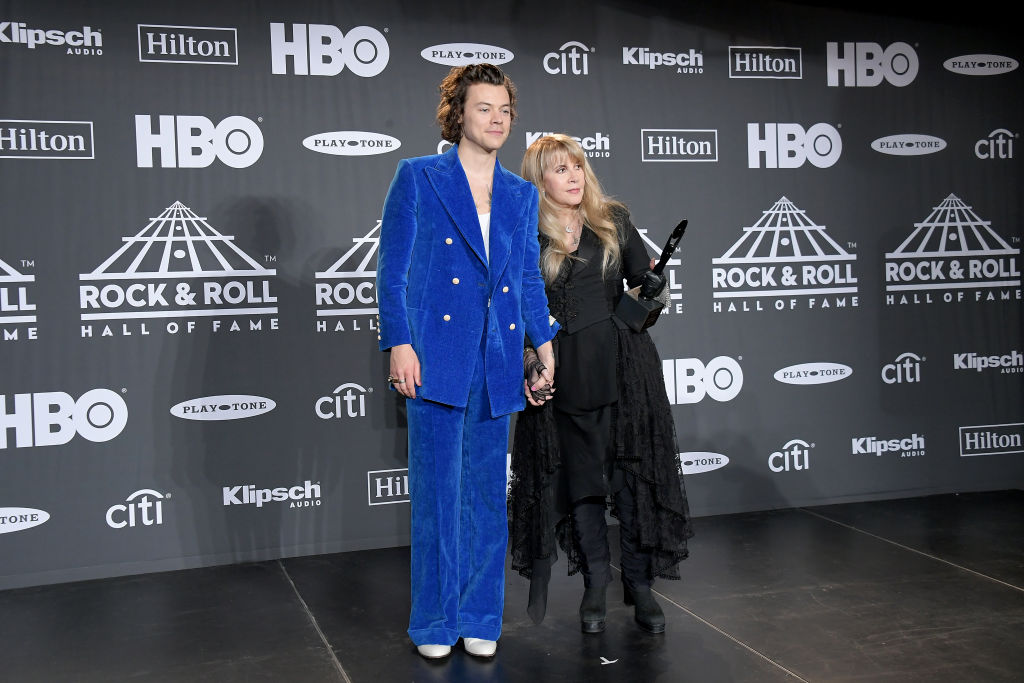 Styles has performed the song with Nicks before. According to the Los Angeles Times, the two artists performed as a duet in May 2017 at The Troubadour. At that show, the two also performed Nick's hit "Leather and Lace," with Styles singing Don Henley's parts.
Stevie Nicks' work with Lana Del Rey and Katy Perry
Styles isn't the first contemporary artist to work with Nicks. Lana Del Rey's voice is famously similar to Nicks'. Del Rey made the comparison even more obvious on her album Lust For Life, which includes a Del Rey/Nicks duet called "Beautiful People Beautiful Problems."
According to NME, Del Rey said "[Nicks] was amazing. She's just everything you hope she's gonna be. She's so contemporary, and she knows all the new music that's out weekly. She loved the track and she added so much to it."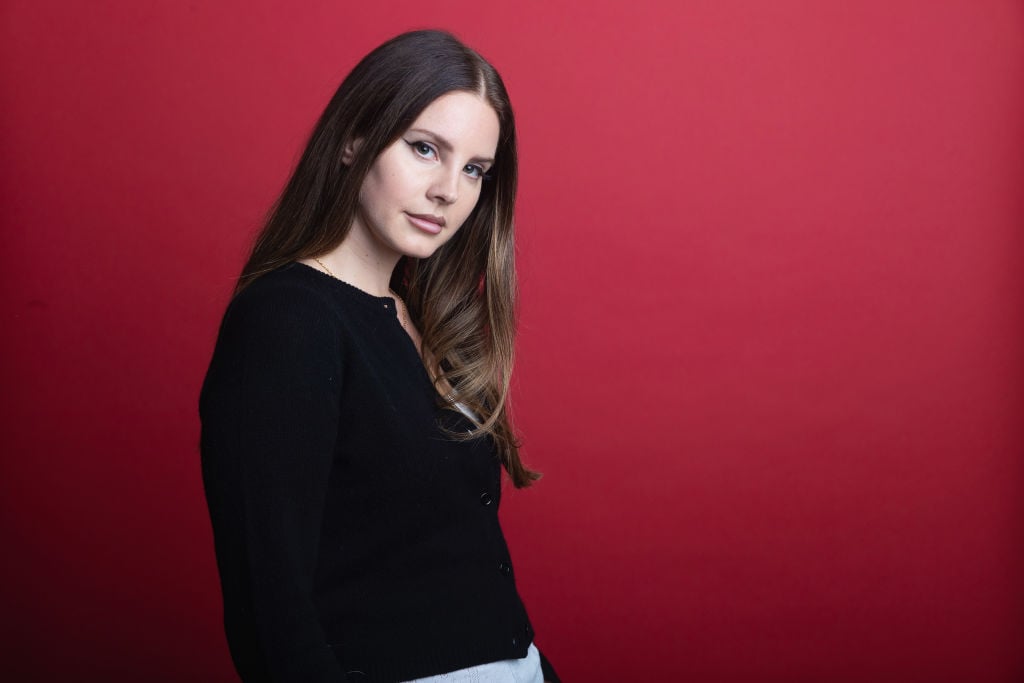 Del Rey continued "She's one of the few people I know that says the muse is the most important thing to her. More than anything else, her priority is just following the muse wherever it takes her, whether it's a 60-date tour or new record or solo endeavour. So she's inspirational like that."
Nicks also served as the narrator for Katy Perry's music video "The One That Got Away." The video features a tragic story line were Perry and Diego Luna play a couple. The two fight and Luna's character leaves in his car only to accidentally drive off a cliff.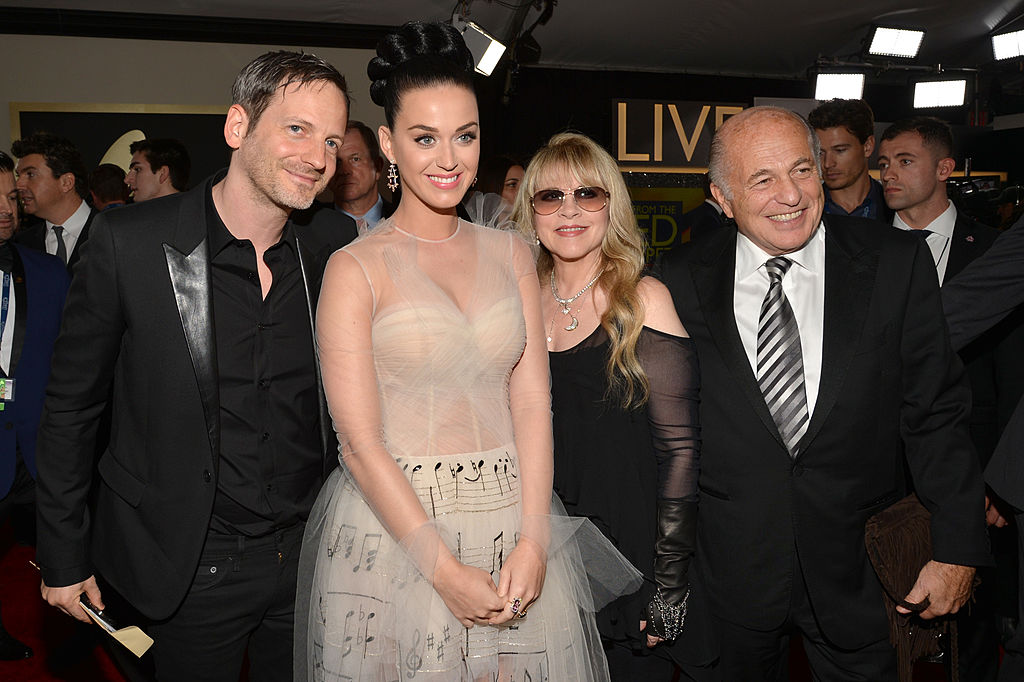 NME reports Nicks was moved by the video, saying "About a minute in, I just began to cry. It reminded me of my own life and losses, and of the last fight that [former band-mate and boyfriend] Lindsay Buckingham and I had."
Even at her peak, Nicks was never quite as popular as Elvis Presley or the Beatles. However, many contemporary artists like Styles, Del Rey, and Perry have worked with her and/or cited her as an inspiration. That is the greatest legacy a musician could possibly have.