Harry Styles Describes Severe 'Tension' on 'The Ellen DeGeneres Show' When Asked About Zayn Malik Leaving One Direction
Harry Styles noted the unbearable 'tension' in the room after Ellen DeGeneres questioned One Direction band members about Zayn Malik's departure.
It's been years since One Direction broke up, and it all started with Zayn Malik announcing he was going his separate ways. Malik leaving the band was super controversial at the time, and the rest of the band has since discussed that major decision.
Now, we're looking back to 2015 when One Direction visited The Ellen DeGeneres Show. And Harry Styles noted there was serious "tension" in the room when DeGeneres asked about Malik's departure.
Zayn Malik announced he was leaving One Direction in 2015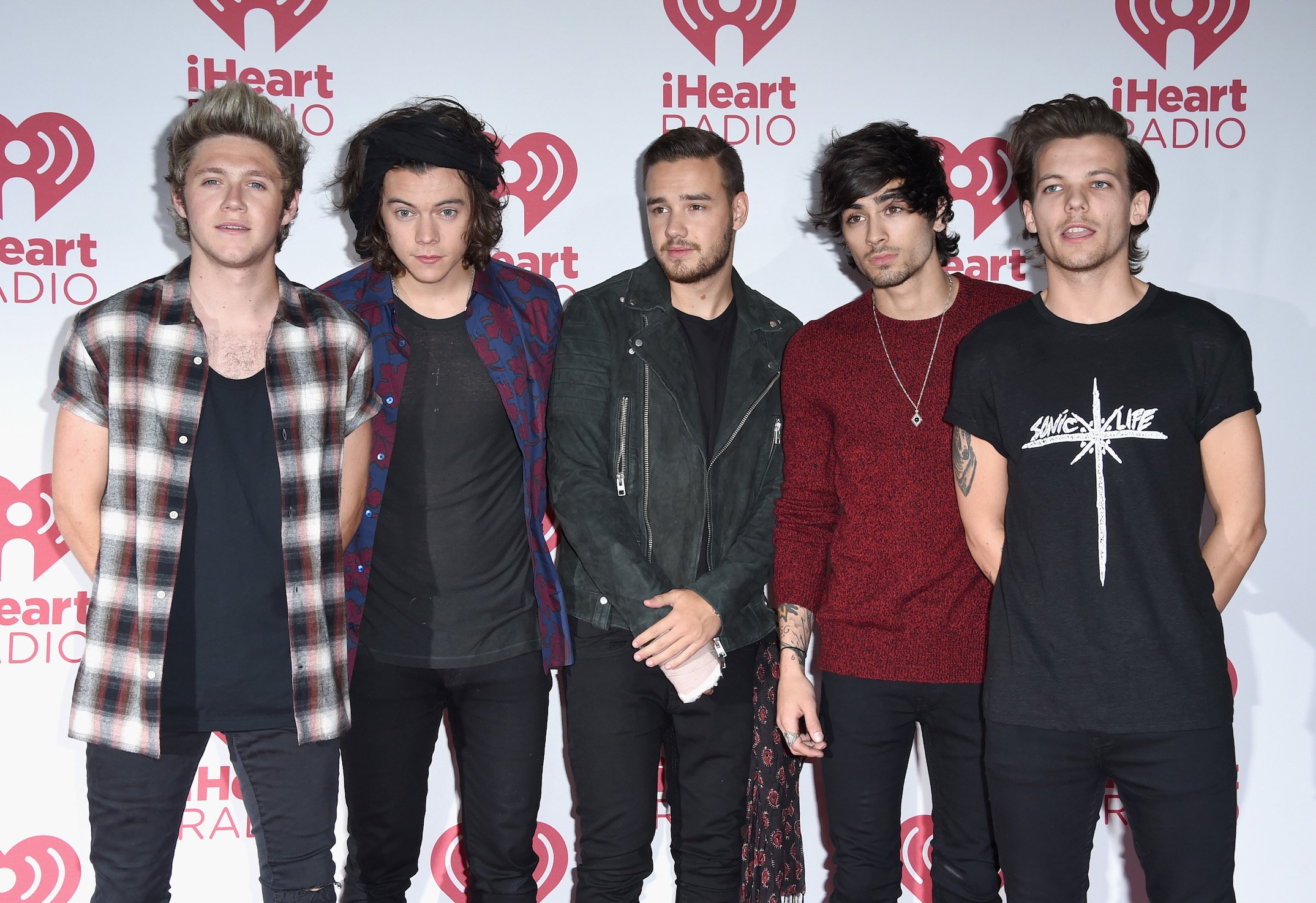 One Direction wasn't complete without Malik, but it seems he knew he wanted to pursue a different path after several years with Styles, Louis Tomlinson, Liam Payne, and Niall Horan.
"I am leaving because I want to be a normal 22-year-old who is able to relax and have some private time out of the spotlight," Malik announced in 2015, according to Time. "I know I have four friends for life in Louis, Liam, Harry and Niall. I know they will continue to be the best band in the world."
One Direction did, indeed, carry on without Malik. But it seems the exit wasn't as simple as it appeared on the surface. "I think with Zayn's particular exit and the way he chose to go, we haven't really heard from him since he left," Payne told GQ. "He didn't even say goodbye, if I am being honest. It was a really sordid scenario, from our side certainly. A bit strange. It's difficult."
Payne then added that he would've liked to reach out to Malik, but he wasn't sure where to start. "The only five people who know what you are going through were all in a room together once, and you left –fair enough–but you don't want anyone going through such evils for no reason," Payne added. "But it got to a point with me where I wouldn't know where to begin with Zayn."
Harry Styles mentioned the 'tension' in the room when Ellen DeGeneres asked about Malik
Shortly after Malik left One Direction, the rest of the crew visited The Ellen DeGeneres Show. And DeGeneres attempted to talk about it — though none of the remaining band members seemed too happy to discuss.
"Now, did you know that Zayn leaving would be the story that it became, like such a huge story?" DeGeneres asked.
To that, the men in the group didn't quite know what to say.
"I mean, it's a big story," DeGeneres doubled down. "Did you know for awhile? Did he talk about it for awhile, that he was leaving?"
"I think we kind of had — had a feeling, you know," Tomlinson answered. "I don't really know."
DeGeneres then asked the group if anyone's talked to Malik at all since his departure, and it prompted Styles to burst into laughter.
"What are you laughing, then?" DeGeneres asked.
"Because … you could cut the tension in here," Styles stated before attempting to get off the subject completely. "Let's make some jokes!"
Styles knew One Direction wouldn't work without Malik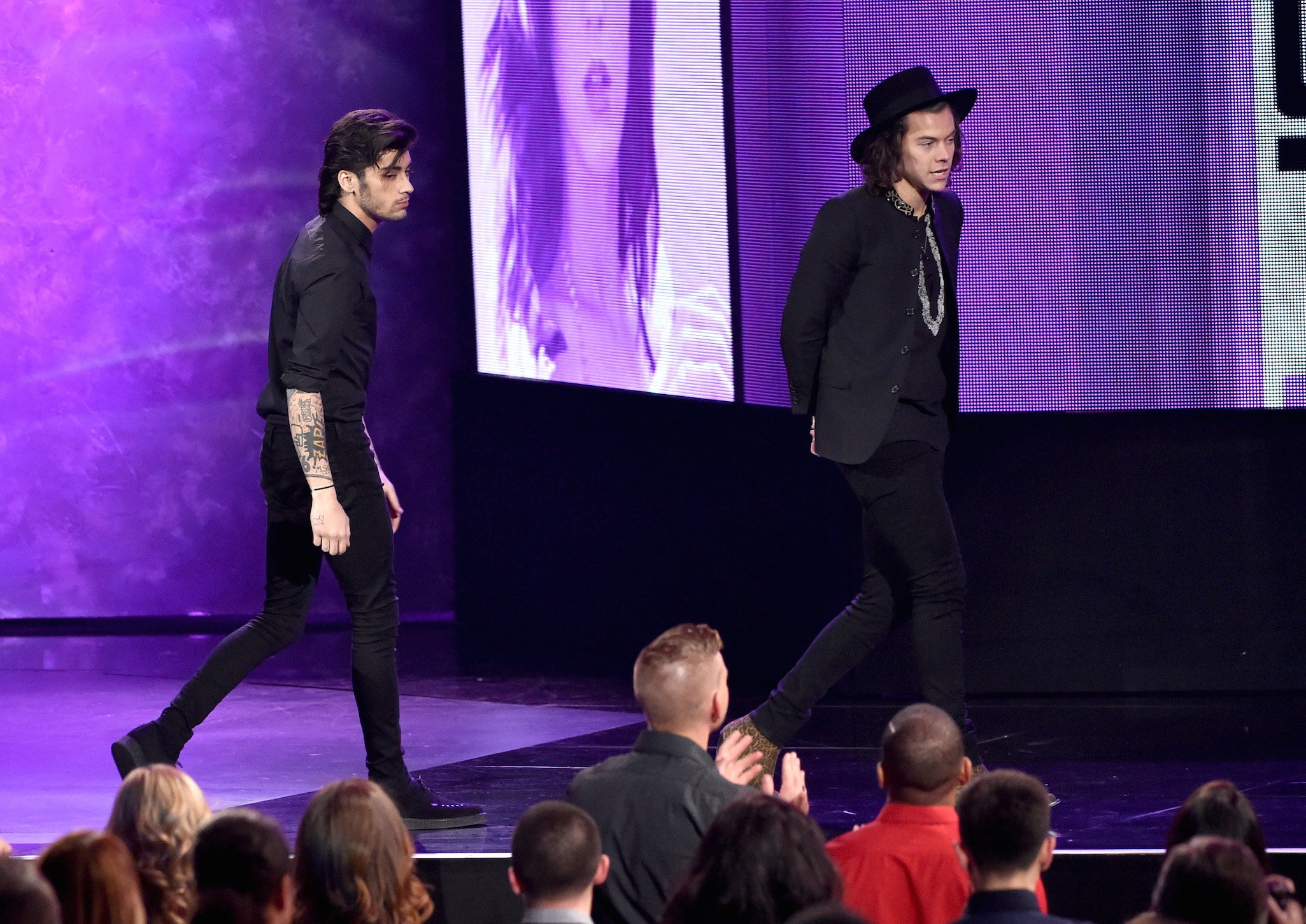 While Malik was the first to leave the band, One Direction quickly fell apart after, as the men decided it'd be best to go their separate ways. And it seemed Styles knew that each band member needed each other to make the group dynamic work.
"We all know that we all have our roles, and we all know that without one of us, it wouldn't work," Styles told Rolling Stone in an unpublished interview from 2012, according to CapitalFM.
Styles was ultimately correct, as One Direction announced their hiatus the same year Malik decided to leave it all behind. But it seems like it was all for the best, as Styles is ultra-successful in his solo music career and in his various acting ventures. We're wishing all of the former One Direction members the best of luck (and a lot less tension) in future interviews!
Check out Showbiz Cheat Sheet on Facebook!