Harry Styles' Fans Sell Out a $7 Candle That Smells Like the 'One Direction' Star
What does Harry Styles smell like? A candle, apparently.
Harry Styles might have risen to fame as a member of a boy band, but like Justin Timberlake before him, he has managed to break free from the mold and has become a unique star in his own right.
A solo artist, actor, philanthropist, and songwriter, Styles has collaborated with many of the biggest artists in the music industry, including Stevie Nicks, Jack Antonoff, and Meghan Trainor. Styles also has one of the largest and most dedicated fanbases in popular music.
His fans track his every move, purchase all of his merchandise, and recently, had a major internet meltdown over a very unusual candle. 
How did Harry Styles become famous?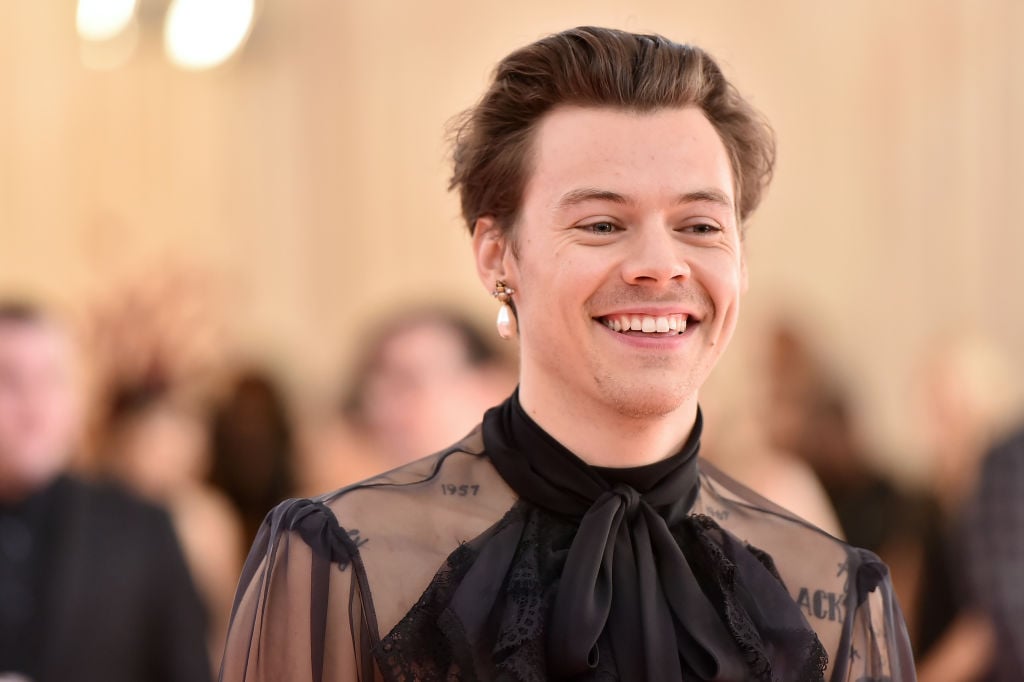 Styles was born in England in 1994. He began singing as a young child, practicing with a karaoke machine in order to perfect his technique.
As a teenager, Styles auditioned for Britain's hugely popular singing competition show The X Factor. Although Styles didn't do well enough to advance in the competition on his own, once he was paired with a few of his fellow contestants and rebranded as the boy band One Direction, something magical was born.
As a band, Styles, Louis Tomlinson, Zayn Malik, Niall Horan, and Liam Payne received much better scores than they had individually, and the group advanced quickly in the competition. Although they didn't win the competition, they were signed to a record deal and, in short order, became one of the biggest boy bands in the world.
Styles, as the group's frontman and lead singer, was most often in the spotlight. In 2015, the group disbanded in order to work on their own solo projects, and Styles became a free agent.
Harry Styles has a very passionate fanbase
As popular as he was as a member of One Direction, Styles began to enjoy an even greater degree of fame as a solo artist. He released his solo debut album in 2017, and singles like "Sign of the Times" became hugely popular. He also made headlines as his style evolved, and he began stepping out in more outrageous outfits than what he wore as a member of One Direction.
Fans reacted positively to all the changes in Styles' professional life. Harry Styles merchandise began selling out, both at his shows and online. While concert tees are always popular with an artist's fan base, Harry Styles fans take things to the next level by buying earrings adorned with his face, and a mug with his Twitter quotes on it. 
Fans are obsessing over a candle that smells like Harry Styles
Styles is known for his good grooming and has long been a fan of the Tom Ford fragrance Tobacco Vanille. The expensive fragrance might be cost-prohibitive for many people, but recently, his fans discovered a dupe — and it comes in candle form.
Some sharp-nosed fans reported that the Cashmere Vanilla candle from Target smells exactly like Styles' Tom Ford fragrance. Fans reacted quickly, and soon, Target was completely sold out of the Cashmere Vanilla candle in all sizes. 
While many were able to score the Styles-scented candle, a lot of fans weren't so lucky and took to social media to express their disappointment.
"I kid you not when i say the whole candle isle was pretty much stocked EXCEPT THE PART WITH THE CASHMERE VANILLA. it was sold out. and i'm still big sad," one upset fan posted on Twitter.
Another wrote: "all i wanted was to buy that fricken candle from target that smells like harry styles and it's sold out everywhere….. i hate you all."
It seems likely that the candles will restock, so as long as Styles' fans have signed up for a restock notification, they should soon be able to enjoy the scent of the popular artist everywhere in their home.