Harry Styles' Favorite Songs From (Almost) Every One Direction Album
Harry Styles has given numerous interviews. We rounded up several of them to let you know his favorite track on nearly all of One Direction's albums.
Over the years, Harry Styles discussed his favorite songs on almost every One Direction album. Sometimes he picked major hits, while other times he revealed his fondness for lesser-known album tracks. Here's what he had to say.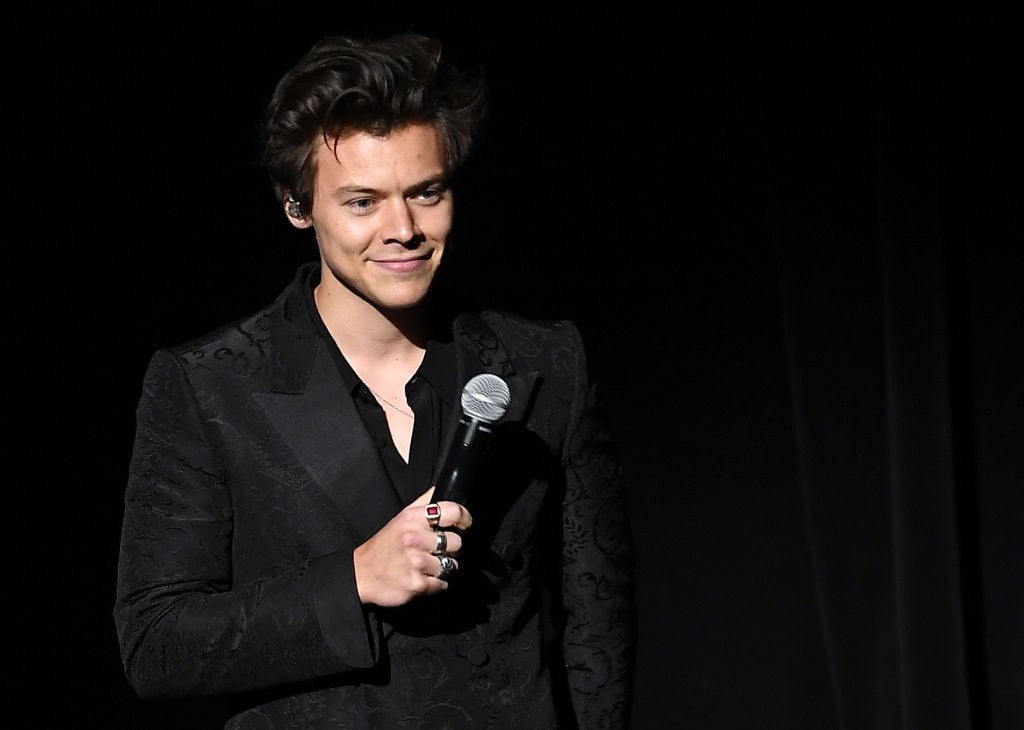 Take Me Home
Styles didn't dish on his favorite track from One Direction's debut album, Up All Night. Perhaps he didn't want to be outspoken that early in his career. However, he did discuss his favorite song from One Direction's sophomore effort, Take Me Home.
He told MTV "I think [my favorite song on the album is] 'Heart Attack.' I really like 'Heart Attack.' I always kind of forget about it, but when I listen to it, I think it's really good." It's not surprising Styles is fond of the song, as it was written by Swedish pop maestro Shellback.
Midnight Memories
One Direction's third album, Midnight Memories, felt more personal than the band's previous efforts. It saw the group taking inspiration from the small scale revival of folk music which was going on at the time. This influence is reflected in one of the major hits from the album, "Story of My Life."
Styles told MTV "Story of My Life" is his favorite track on Midnight Memories. "I think it's a bit more of a mature song than what we usually do. It conveys what the video's about and what the song's about: The story of us." When Entertainment Weekly asked him about his favorite tune on Midnight Memories, he cited a lesser- known track: "Happily."
Four
One Direction's fourth album was fittingly titled Four, not to be confused with Beyoncé's album 4. According to MTV, when a fan asked Styles which song from the album was his favorite, he replied "Stockholm was a lot of fun to write.. Hope you like it .x."
In fact, there is no song on Four titled "Stockholm." Styles seemingly referred to the Four track "Stockholm Syndrome." Reflecting on that song in an Entertainment Weekly interview, he said "we [did that song] on tour and people seem to like it. We're happy with that one."
Made in the A.M.
Made in the A.M. is One Direction's last album – so far. Although fans often wish the band was still back together, at least the group went out with a bang. Styles has two favorite songs from this album.
Styles is particularly fond of the Made in the A.M. track "Infinity," reports Entertainment Weekly. The same publication reported "Infinity" is one of the few songs on Made in the A.M. which the members of One Direction did not compose or write. It's interesting how Styles takes pride in a song he didn't write, although his vocals certainly bring personality to the track.
Styles' other favorite song from that album is "Drag Me Down." Of all the songs on this list, "Drag Me Down" is one of the few which became a major single. It must have been rewarding for Styles to see one of his favorite One Direction tracks do so well.