Harry Styles Finally Opens Up About Songs Taylor Swift Wrote About Him
Though it seems like ancient history now, Harry Styles and Taylor Swift were once one of the biggest celebrity couples in the world. According to Elle, the two dated from the later months of 2012 to the early months of 2013. Swift is known for incorporating her personal life into her music. Supposedly, Styles was the inspiration behind some of her hits, specifically the love songs "Style" and "Out of the Woods."
Back in 2017, Styles was mum about whether those songs were about him or not. However, Styles sat down with Howard Stern on March 2, 2020. Styles got much more candid about the tracks during the recent interview.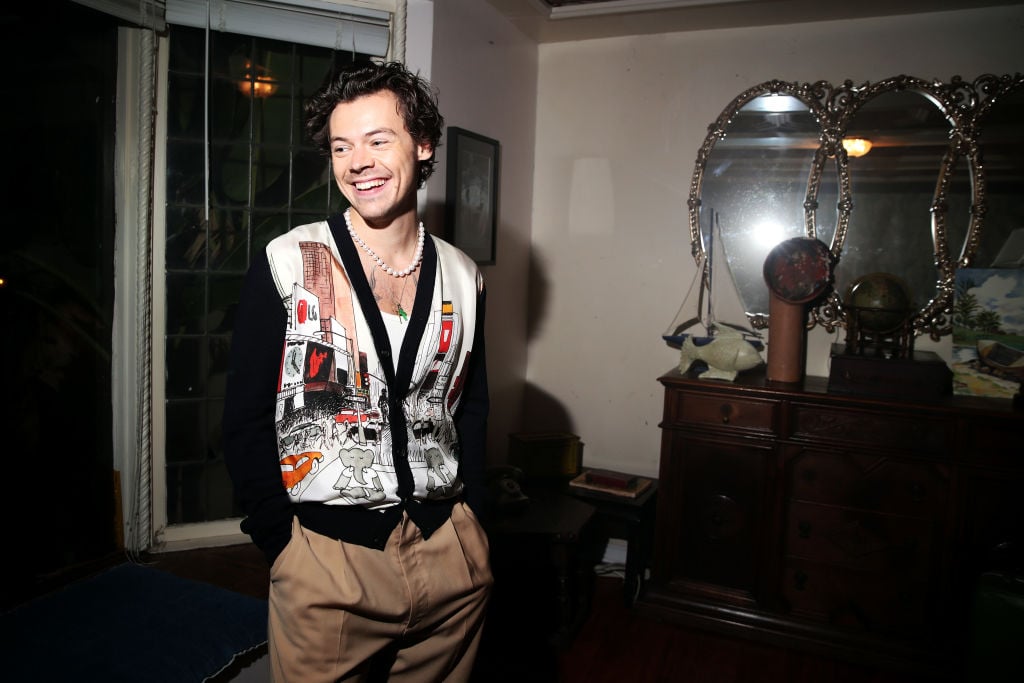 Two songs Taylor Swift (allegedly) wrote about Harry Styles
The rumor "Styles" is about Styles comes from its name. In addition, the song mentions a man in a white shirt and Styles was once known for wearing white shirts. Swift only fanned the flames of that rumor when she she gave an interview to Rolling Stone in 2014. Commenting on the song's title, she said "should have just called it 'I'm Not Even Sorry,'" implying the song's title was an extremely unsubtle move on her part.
"Out of the Woods" was rumored to be about Styles due to its lyrics. In the song's bridge, Swift sings "Remember when you hit the brakes too soon/ Twenty stitches in a hospital room." Erin Strecker of Billboard hypothesized those lyrics were about the time Swift and Styles went rode a snowmobile together in Utah. The song also references necklaces and "Two paper airplanes flying, flying," lyrics Strecker connected to the time Swift and Styles wore plane necklaces.
How did Styles feel about this? After all, it might not be fun to have elements of your personal life aired on Top 40 radio every day for months. At first, he had a mixed reaction. Elle reports that, in 2017, Styles said he wasn't sure if the tracks were about him. However, he added, "the issue is, she's so good, they're bloody everywhere."
Harry Styles gets candid
Styles is done questioning whether Swift wrote songs about him or not. According to Paper, Stern asked what it's like being the subject of song by Swift. Styles said it's flattering when people write songs about him.
Styles elaborated even when the songs themselves aren't flattering, it's flattering someone took time to write about you. He added "ultimately, using Taylor as an example, she's a great songwriter. So at least they're good songs."
Styles finally confirmed what so many people believed about Swift's songs for so long. Why he was initially hesitant to discuss the origins of "Style" and "Out of the Woods" remains a mystery. Perhaps a little distance made it easy for him to open up about this aspect of his relationship with Swift.
Styles and Swift's relationship didn't last. However, "Style" and "Out of the Woods" still get fairly regular airplay. It just goes to show even short relationships can have a lasting impact.
Also see: This One Direction Member Is the 'Antichrist Version' of Harry Styles