Harry Styles Is Filming in Italy and Fans Think They Know Why
Harry Styles has been rather busy this year. After releasing his sophomore album at the end of 2019, 2020 took a bit of a turn for the artist as it did for everyone else due to COVID-19. With that being said, he's still been able to deliver happiness to fans. 
Styles dropped two music videos in 2020, "Falling" and "Watermelon Sugar," with the latter coming in May after the pandemic shut down a lot of filming productions. Now that production for various shoots are starting up again, it's no surprise that Styles is back at it, trying to make another video for one of his Fine Line songs. And fans think it's for "Golden."
Harry Styles is in Italy, yet again, filming a music video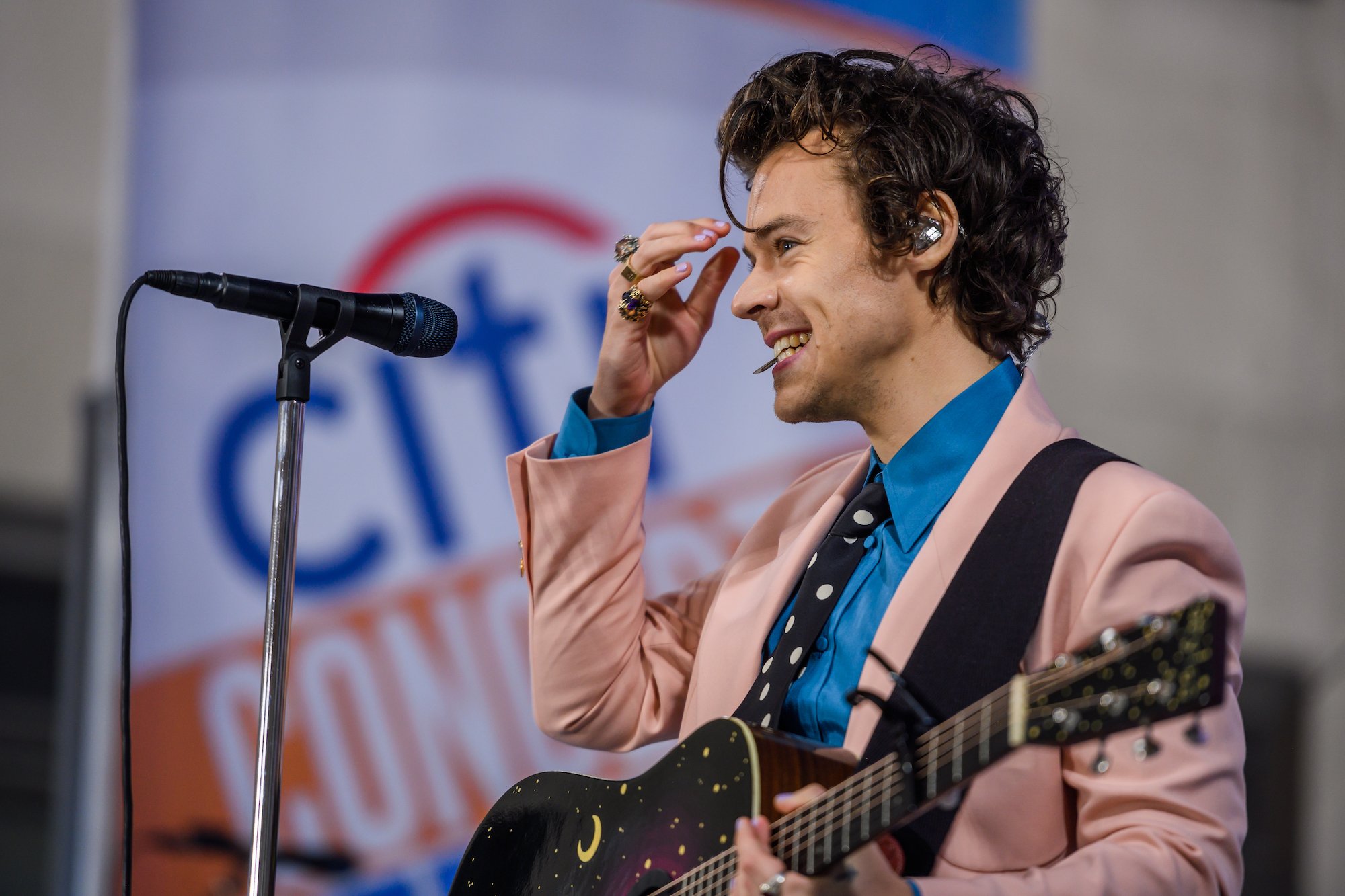 According to the Daily Mail, Styles was filming in various locations on the Amalfi Coast in Italy on Sept. 23 and 24. That's a coastal area in the southern part of the country, near Naples. This comes after the singer was spotted in the region in July.
Looking at a lot of the paparazzi pictures and fan videos of the shoot, Styles can be seen running down a road and driving a sleek boat. The site called it very "James Bond" vibes, but Styles is dressed in very airy, loose clothing. 
He was also driving an Alfa Romero, according to the publication, along with gloves and a fierce look. In another shot, Styles has on retro pants with an open shirt on the back of the boat. Basically, he's leaning into Italian vintage vibes for this shoot, and multiple accounts believe it's for "Golden."
Fans are excited about this possible 'Golden' music video
For his debut album, Styles only made two music videos: "Sign of the Times" and "Kiwi." But for Fine Line, Styles already has four videos under his belt. The two mentioned earlier along with "Lights Up," his first single for this album, and the fantastical "Adore You" with the big lovely fish. 
Styles hasn't made an announcement about "Golden" being his upcoming single or next video. But based on videos from the scene, fans are definitely convinced it's for "Golden." 
On the TikTok account @asia.vol6, photos and videos of Styles driving can be seen. And user @missticketmaster reacted to a video of Styles filming a running scene down a semi-steep road. A camera is seen on the back of a car, seemingly filming his run. 
The biggest bit of evidence that kickstarted fans' theory that this is a "Golden" video shoot was reported by Capital FM. They noted that fans could hear the song playing back as Styles filmed. Until it drops, though, it's not 100 percent confirmed. 
'Golden' is the opening track on 'Fine Line'
With a nautical, vintage vibe from this footage, it looks like Styles is going for a similar feel coming off of May's "Watermelon Sugar" video. The song's meaning is different, with a lot less of a sexual undertone to it. Instead the song focuses more on the emotional ebs and flows that come with a new relationship.
The song is talking a lot about vulnerability as well. But regardless of having a more somber, emotional feeling, it still has that joy that "Watermelon Sugar" has too. In his interview with Zane Lowe, Styles said that "Golden" is the perfect PCH song, meaning that it's perfect for "driving down the coast." Which, of course, is what he's doing in the Amalfi Coast. 
It's unclear when the video will come out, but odds are it'll be before the year's up. Styles just signed on to Olivia Wilde's next film, Don't Worry Darling, with Florence Pugh, Dakota Johnson, and Chris Pine, and that's set to start filming before the year is up, according to Elle. So it looks like fans might have a lot of Harry Styles content coming their way.