Harry Styles Is Set To Appear in New Film With Dakota Johnson and This 'Little Women' Actor
Harry Styles is set to star alongside a pretty stacked cast in Olivia Wilde's next directing gig, 'Don't Worry Darling.' It'll be his second film.
Harry Styles started off in music, as a part of the extremely popular band One Direction, and is currently doing his own thing in his solo music career. And now he's going to star in his second film alongside some very talented actors.
Harry Styles replaces Shia LaBeouf in Olivia Wilde's upcoming film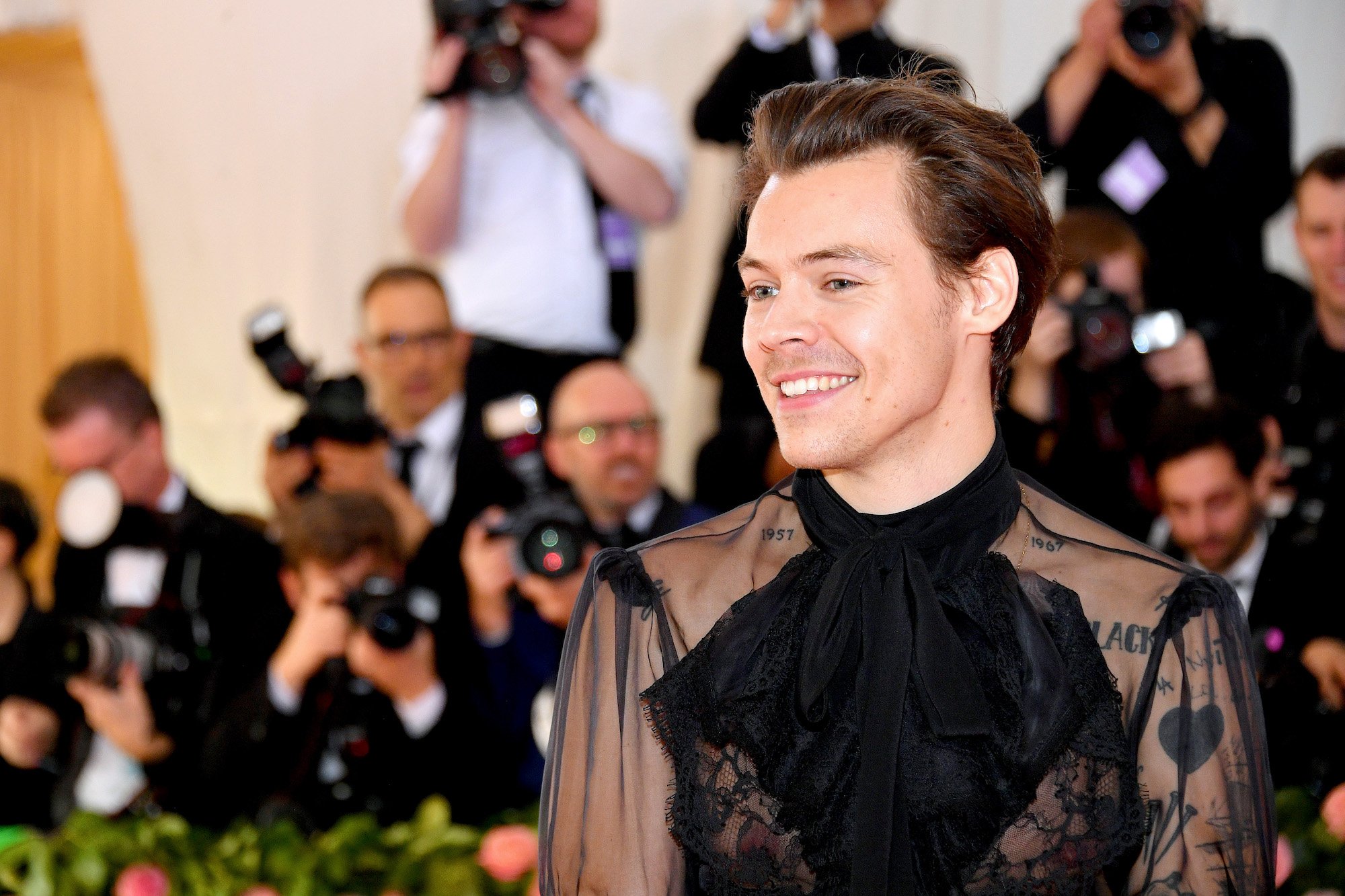 On Sept. 11, Deadline reported that Styles is replacing Shia LaBeouf on the film Don't Worry Darling. The movie will be directed by Olivia Wilde, who had her directorial debut in 2019 with Booksmart. According to Collider, LaBeouf could no longer keep the role due to scheduling conflicts. Currently, the movie also stars Dakota Johnson, Florence Pugh, and Chris Pine. 
Collider reported that Styles will take the role of Pugh's "too perfect" husband with a "dark secret." The movie is set in an "isolated, utopian community" in California in the 1950s. Pugh is reportedly an "unhappy" housewife who questions her life and sanity as strange things start to happen. 
Johnson will play Pugh's neighbor who starts to become more and more paranoid about the neighborhood they live in and suspects the wrongdoings early on. Pine is taking the role of "the leader of a mysterious worksite" outside of their community. He seems to have a cult-like following. It's obviously all related, but what's really going on?
Filming was delayed but it's set to start production soon
Filming was postponed due to the COVID-19 pandemic shutting down a lot of film productions. But according to Deadline, filming will now start this fall, fairly soon. 
Katie Silberman, who worked on Booksmart has writing credits along with Shane and Carey Van Dyke; it's actually their spec script that the film is based on. 
Catherine Hardwicke, who directed Twilight, is executive producing alongside the Van Dyke brothers. 
Styles made his acting debut in Christopher Nolan's 'Dunkirk'
Styles made his acting debut in Dunkirk in 2017. That's Christopher Nolan's World War II film about the Dunkirk evacuation in the south of France, also known as the Miracle of Dunkirk. Styles played Alex, a British soldier who, along with others, is surrounded by German enemies. 
Styles almost had a couple more roles before Don't Worry Darling, though. He was in the running to play Elvis Presley in the Baz Lurhman film about the late singer's life, but it went to Austin Butler instead. He was also offered the role of Prince Eric in the live-action The Little Mermaid film, but he turned it down. 
In an interview with Entertainment Tonight in 2017, Nolan said that he knew of Styles, but he was "new to Harry" as an actor. Nolan called Styles a "charismatic guy who clearly had a truthfulness and a subtlety in his ability to perform as a film actor."
Even though Dunkirk was Styles' first role, he reminded Nolan of when he cast Heath Ledger in The Dark Knight. 
"When I cast Heath Ledger as the Joker, it raised a lot of eyebrows and caused a lot of comment," Nolan said. "I have to trust my instincts, and Harry was perfect for this part."