What Does Harry Styles Smell Like? 'Watermelon Sugar' Singer Has Mixed Odor Reports
Harry Styles is a multi-talented entertainer, a singer, songwriter, and actor who has been a major part of the music industry since 2010. As a former member of One Direction, Styles is no stranger to boy-band stardom, but it is as a solo artist that his creativity has really blossomed. He has released multiple hit songs, including, most recently, the summer anthem "Watermelon Sugar." A celebrity who has been linked to several big stars over the past few years, Harry Styles is a tabloid hot topic — and several big names have opened up about what the solo artist smells like.
Harry Styles has built a successful solo career since his One Direction days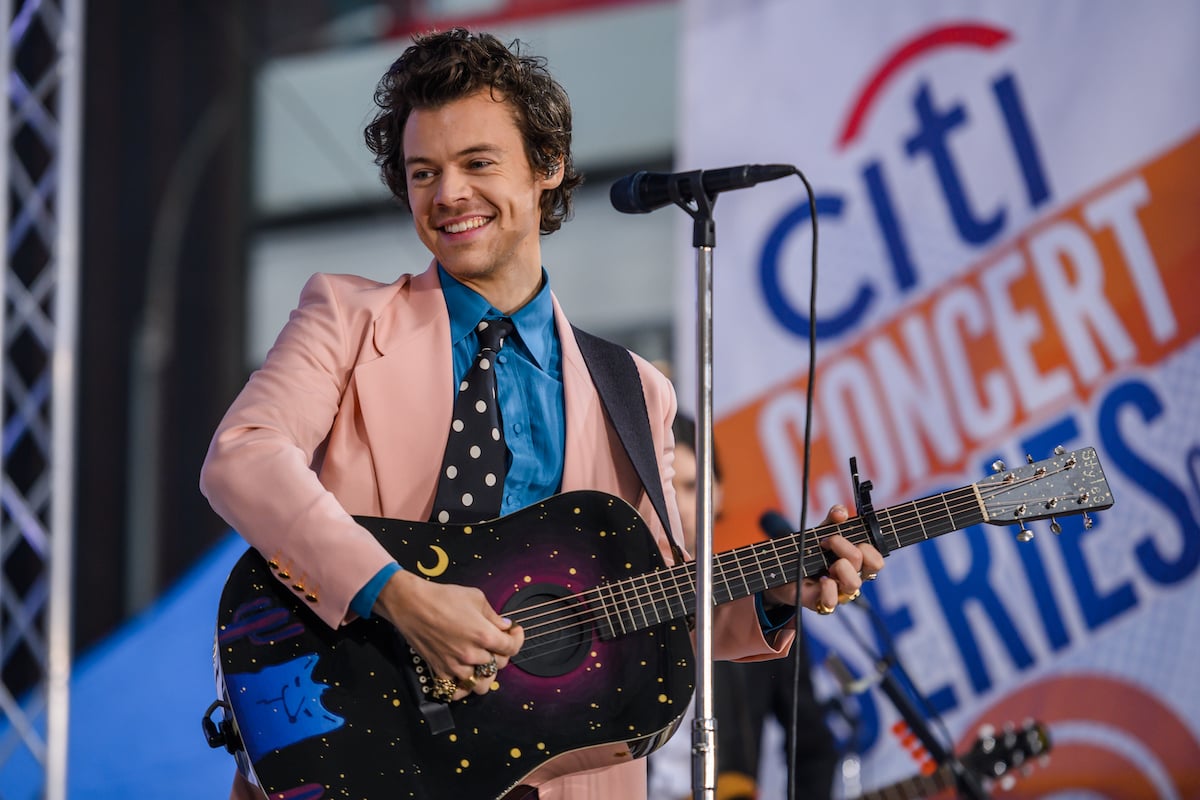 Harry Styles was born in England in 1994. A talented singer from a very early age, Styles was first introduced to viewers around the world when he competed on the talent competition series The X Factor in 2010. Although Styles didn't advance as a solo contestant, he shined when he was placed with a group of fellow contestants. The group, rebranded as One Direction, made waves on the show and went on to sign a major record contract in 2011.
One Direction quickly achieved global prominence, releasing tunes like "What Makes You Beautiful" and "Night Changes." After years of bestselling tours and popular songs, One Direction disbanded in 2016. Styles went on to become a solo artist of international renown, releasing his debut solo album in early 2017. Ever since then, Styles has been known as a cultural icon, with his outrageous clothing choices and buzzworthy songs making headlines on a regular basis. He's also well known for his romantic relationships with stars like Taylor Swift and Olivia Wilde.
What does Harry Styles smell like?
For many, Harry Styles is a sex symbol, rocking androgynous fashion that is reminiscent of superstars such as David Bowie. He also reportedly smells quite lovely. Styles' former One Direction bandmate, Liam Payne, once revealed that Styles smells like "fresh cotton, yes, fresh linens." Styles' former hairstylist has also opened up about the singer's signature scent, revealing that his hair smells like "a combination of the One Direction perfume, some Fudge Urban Raspberry and Vanilla hairspray and tour catering."
Finally, talk show host James Corden, who has worked with Styles on several occasions, has also dished on the performer's scent, claiming that Styles smells just like "summer in a bowl." He went on to explain that the scent can best be described as "like the bottom of your bag when you get back from the beach."
Harry Styles collaborated on a One Direction fragrance
For those who want to recreate Harry Styles' signature scent, there are several ways to do so. Fans who want to capture the scent of summer can do as Styles does, and vacation to exotic places throughout the year, making sure to soak up plenty of sun and sand. An easier way to smell like Styles, however, is to purchase the One Direction fragrance, which is now discontinued but is still available on several online marketplaces such as Amazon. The fragrance, titled Our Moment, is a fruity, floral fragrance with notes of jasmine, rose, and red currants, and has a base of patchouli.
Our Moment was released in 2013, at the height of One Direction frenzy. These days, Styles is said to like a variety of fragrances, and has a particular affinity for the women's fragrance, Thierry Mugler's Alien. Stay tuned to Showbiz Cheat Sheet for all the latest entertainment news!
RELATED: Harry Styles' Song 'Golden' Was One of the First He Wrote for 'Fine Line' and Hopes the Video 'Cheers' People Up