Harry Styles Snagged Marvel's Eros Role Thanks to 'Dunkirk'
Marvel's Eternals has taken a step away from the usual MCU formula. Instead of building off more familiar characters, the film introduces multiple Marvel characters at a time, including many that fans watching won't be familiar with.
But Chloé Zhao set out to do something different with her turn at the MCU helm, and the reigning Best Director Oscar winner didn't stop when the credits rolled. Post-credits scenes have been a staple of the MCU films, often hinting at the next comic book heroes we might see on the big screen.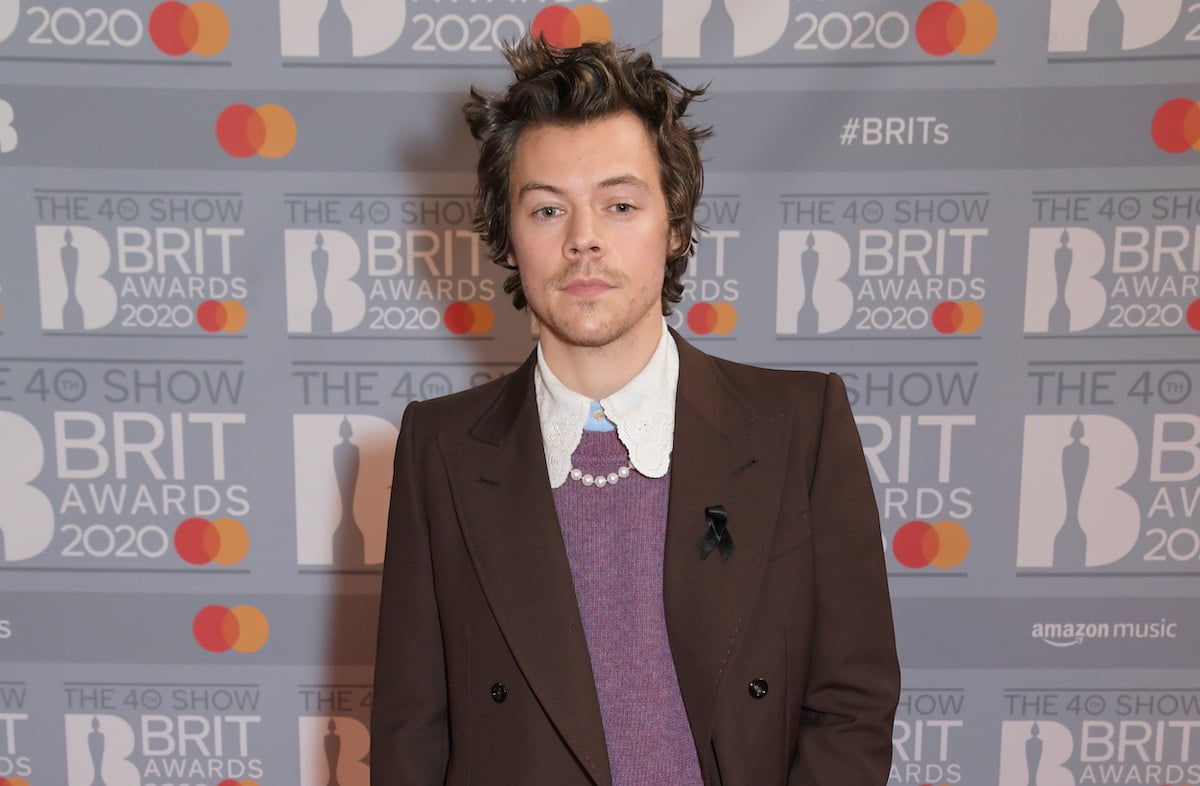 Eternals didn't veer from this formula and offered two secret scenes for fans who stayed in their chairs: one featuring actor and singer Harry Styles.
Who's Eros in that post-credits scene?
Phase 3 of the MCU (2016-2019) was characterized by the fight against Thanos, with dozens of heroes from different worlds joining together. While the mad titan was eventually defeated, thanks to Doctor Strange and some Time magic, it appears that his family might not be done on the big screen.
In the post-credits scene of Eternals, Styles briefly appears as Eros, an Eternal who is the brother of Thanos. Styles' role as Eros has a fairly lengthy backstory in the comics: a carefree playboy who uses his powers for fun instead of good until Thanos forces him to join up with the Good Guys.
But with Thanos largely out of the MCU's picture (for now), perhaps Styles will end up in the stories of other characters instead. Eros has a history with She-Hulk, and the recently announced series might just have a place for Eros.
But the MCU's writers have been willing to step away from the comic book plots when it makes a better movie, and perhaps we'll see something more Eros-focused.
Why the MCU needs strong actors
The Marvel Cinematic Universe has thrived on the strength of its strong cast. For nearly a decade and a half, Robert Downey Jr. has been synonymous with Tony Stark. Chris Evans will always be Captain America, and Paul Rudd is Ant-Man.
It sounds like when it comes to Eros, the Eternal was the perfect casting choice for a young actor Zhao has been waiting to cast since Dunkirk. Zhao spoke with Deadline about casting Styles. When she chose to add Eros to the MCU, Styles was already in mind as a choice. Zhao told Deadline:
"I kept tabs on Harry since Dunkirk … I thought he was very interesting. After meeting him I realized he is that character—the same way I cast the rest of my cast. There's so much of Eros in him. For me, if he says yes, and Kevin [Feige, president of Marvel Studios] says yes, then it's a go. And I'm very happy they both did."
Styles splits his time between stage and screen
Styles spent the early and mid-2010s as part of pop sensation One Direction, but since the band's breakup, he's worked as a solo artist and actor simultaneously. Dunkirk was his big-screen debut, and his success working with notoriously focused Christopher Nolan could spell big things for his movie career.
A successful role in Dunkirk was enough to catch Zhao's eye, and Styles has managed to find his way into the MCU. It's clear that he has the talent and the personality to succeed in movies, and Styles hasn't been afraid to take on challenging roles. In addition to his Dunkirk role, Styles is part of Don't Worry Darling due out in 2022.
RELATED: 'Eternals': Kit Harington Fed Rumors About Harry Styles as Eros, Thanos' Brother, Months Ago