Harry Styles' 'Watermelon Sugar' Is Actually Not About Watermelons or Fruit at All
Harry Styles' is behind the hit single "Watermelon Sugar." But what does watermelon sugar mean in the song?
Harry Styles' music video for "Watermelon Sugar" has the internet captivated. The bright, summer-esque song is off of his album, Fine Line. In it, he sings about tasting "watermelon sugar high." But, like with most songs, it's not meant to be taken literally. While Styles has given a description of what the song's about, fans think it's about something that's a little NSFW. And the music video seems to confirm that.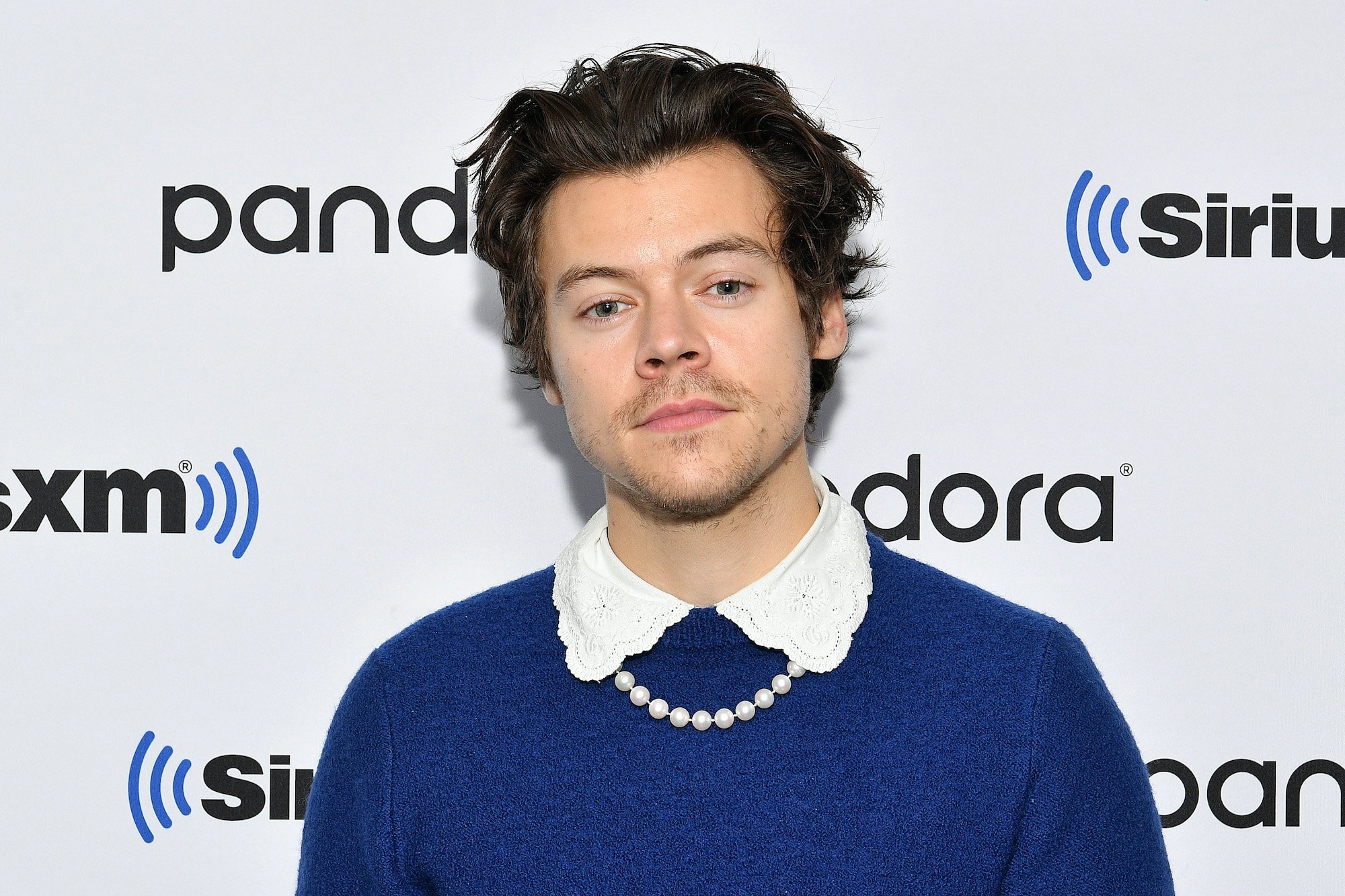 Harry Styles' 'Watermelon Sugar' is sensual from the start
Styles' sophomore album came out on Dec. 13, 2019, and felt a little more cohesive than his first. With that said, Styles still brought his charm and wit with Fine Line and mesmerized fans with every track. 
"Watermelon Sugar" is his fourth single off of that album, and is one of the more upbeat songs on the record. And from the very beginning, the song is pretty sensual and makes it obvious that it's not just about feeling something special with someone. But it's also about physically being with someone. 
The lyrics are, "Tastes like strawberries on a summer evenin'/And it sounds just like a song/I want more berries and that summer feelin'/It's so wonderful and warm." Between "taste," "breathe me in" and more, it's about emotionally and physically vibing with someone.
A lot of people think the song is about oral sex, and the music video seems to confirm that theory
And because of the song's words, fans have assumed it's about oral sex from the get-go. In November, Zane Lowe talked to Styles about the specific meaning of the song.
"Watermelon Sugar, which at this point is out, and everyone's kind of figured out what it's about," Lowe said. "The joys of mutually appreciated oral pleasure." 
It wasn't really a question, but Lowe wanted Styles to confirm or deny whether it was. To which the singer cheekily replied, "Is that what it's about? I don't know."
Lowe tried to dig a little bit more by replying, "That's what everyone's saying. Always good to leave it open to interpretation." Styles just gave an "Oh, yeah. Of course." But the new video heavily implies that the meaning of the song does revolve around that subject matter.
Harry Styles said it's about that great feeling you get when you first start dating someone
In a deeper meaning of the song's meaning, Styles said it's about first dating someone when he introduced it at his Tiny Desk Concert for NPR.
"It's kind of about that initial, I guess, euphoria of when you start seeing someone or sleeping with someone or just like being around someone, and you have that kind of excitement about them," Styles said, according to PopBuzz.
"Watermelon Sugar" was one of the songs that took the longest to write, since he started it in 2017. Styles said that he didn't even like the song for a period of time after creating it. "We kind of liked it when we first had it, then I kind of really hated it for a long time and then came back and it kept kind of coming back into the mix," Styles shared. 
Well, thank goodness he kept it on the album so that fans could have the bright and positive "Watermelon Sugar" video. A great ode to touching in the time of quarantine, indeed.