Harry Styles Wrote This Song For Ariana Grande's First Album; Fans React With 'Who Hurt Harry?'
After years with One Direction and two highly successful solo albums, Harry Styles is one of the most well-known artists today. While his personal sound is pretty different as a solo artist than it was while a part of the boy band, it seems like his writing style doesn't differ all that much. While Styles' definitely evolved, a powerful ballad he wrote for Ariana Grande's first album hits all the right notes that his fans have come to love about his music.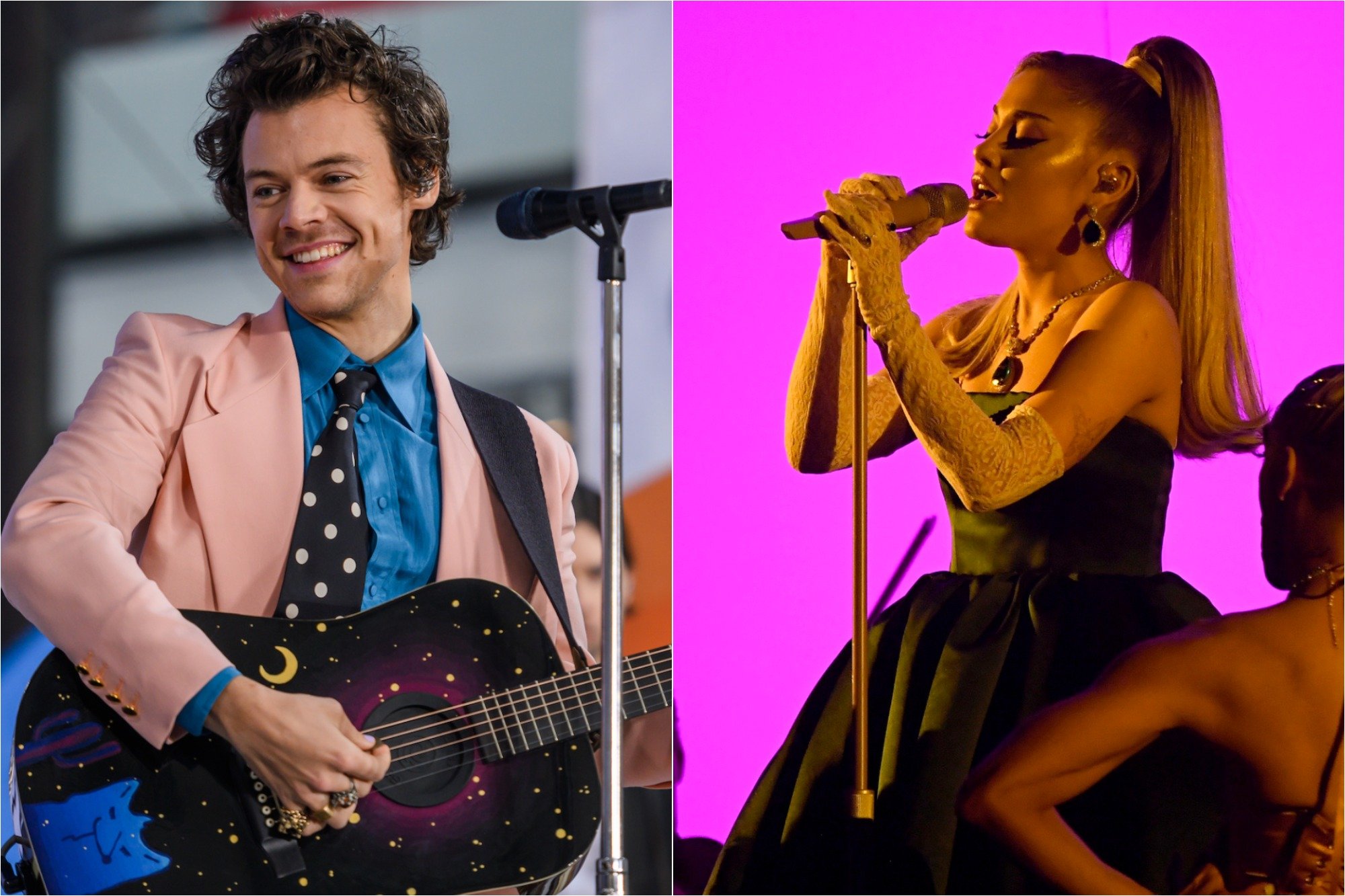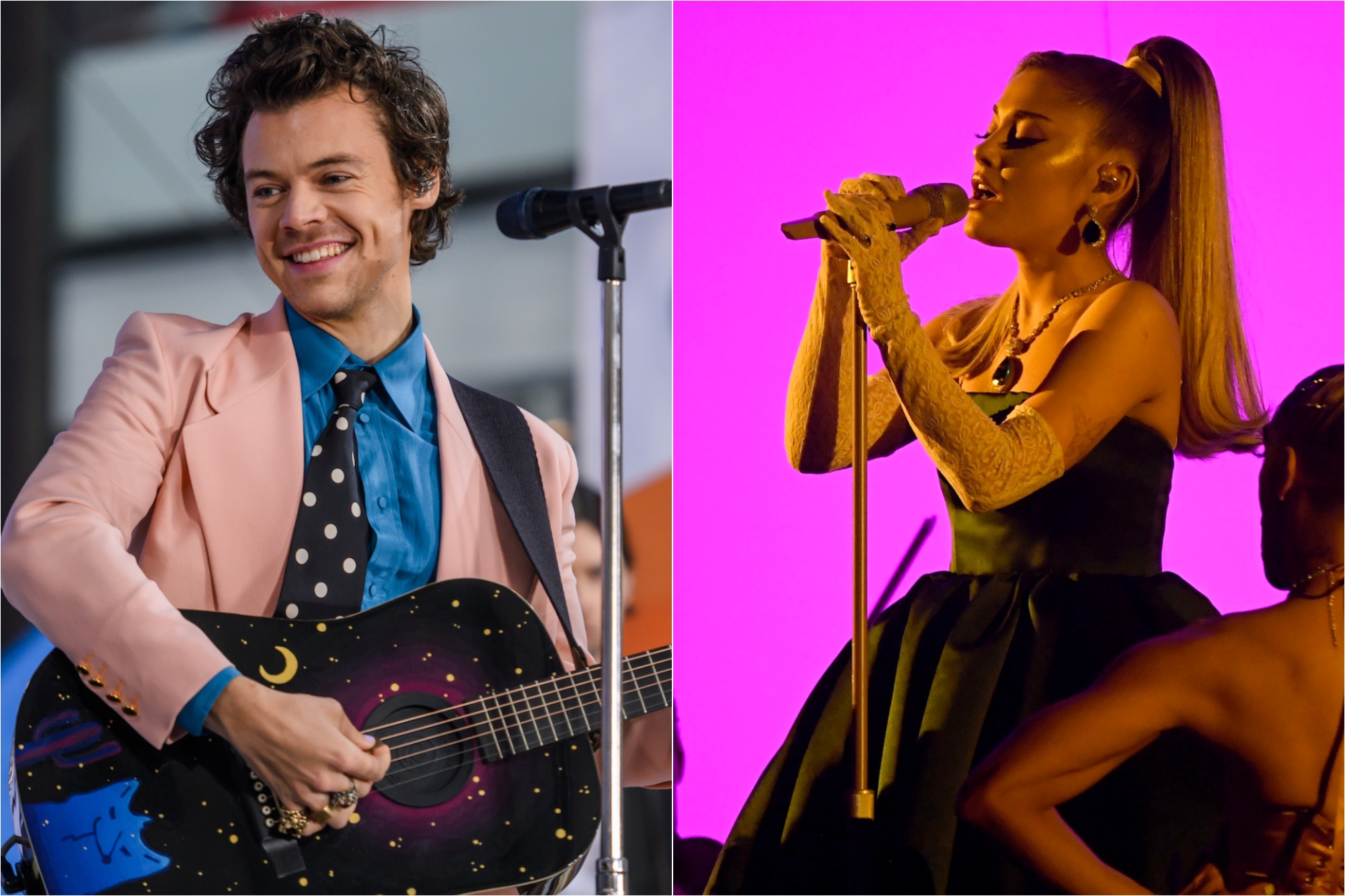 Harry Styles wrote a song for Ariana Grande's debut album
While Styles was still with One Direction, he wrote a couple of songs for other artists, outside of writing with the band. He wrote "I Love You" for Alex & Sierra in 2014 right before he wrote "Just a Little Bit of Your Heart," which was a track on Grande's debut album.
In an interview with MTV U.K. in 2014 before the release of My Everything, Grande said that Styles visited the studio they were at with producers Savan Kotecha and Johan Carlsson. They asked if he wanted to write a song for Grande. 
"He went into the other room and they were writing for a while," she recalled. "I remember when I heard it I was like 'Wow that's a really strong verse, that's really beautiful' and then the pre, I was like 'Wow that's a really beautiful pre, that's a really strong pre!'"
Grande shared that by the time the chorus came in, she was crying. 
As E! Online reported in 2014, Grande was very complimentary about the song and so thankful to Styles. 
"I think people know Harry, of course, first and foremost as a singer, but I think they'll be very impressed when they hear his writing skills," she said. 
Styles performed it at his concerts and some fans wish he'd kept it for himself
Styles never released a version on his own, as it was Grande's, but he still included it on the setlist for his first tour in 2018 after the release of his debut album. 
In a YouTube clip from his 2018 St. Paul, MN concert, Styles explains that the song was one he gave away, but was taking it back for that performance. 
Looking back, fans sort of wish he'd kept the song, as some said in the YouTube comments of his St. Paul performance. And that's not in response to Grande's version, but more so because Styles' fans really want a clear, studio version to listen to. 
But, ultimately, it seems like fans just enjoy his performance of it, where you can see how heartfelt the words are. 
Who hurt Harry Styles???
The song is a very somber one. The lyrics tell the story of someone who's in love with another person that doesn't really give them much emotion in return. They feel like they're in a one-sided relationship, and they know that this other person is seeing other people. 
It gets to the point where the singer calls themselves a fool and would do anything to get even a sliver of attention from the person they love. "I know I'm not, you're only/But at least I'm one/I heard a little love is better than none."
With lyrics like these, fans obviously love it, but also wonder who could hurt Styles like this? What did he go through?
Of course, that's the beauty of songwriting. An artist can tell their story through lyrics without giving away the full truth. Fans now have a hauntingly beautiful song that sounds great when both Grande and Styles sing it.