Has Brad Pitt Ever Won an Oscar? The Truth Will Surprise You
Ever since they got a glimpse of him in 1991's Thelma & Louise, audiences have been hooked on Brad Pitt. That film was far from his big-screen debut but was instrumental in catapulting Pitt to superstardom. Before long, he evolved into the leading man at the center of hits like Interview with the Vampire, Legends of the Fall, and Seven.
Nowadays, the 56-year-old Pitt is a bit past his young heartthrob days. But along the way, he has graduated into an incredibly versatile performer. Pitt is capable of shifting from starring vehicle to quirky character roles with ease. Moreover, he has delivered consistently strong performances throughout his career.
With Pitt's recent Golden Globe victory, fans might be wondering whether the actor has ever received an Academy Award for his big-screen work. Let's delve into his career and the surprising answer to that very question.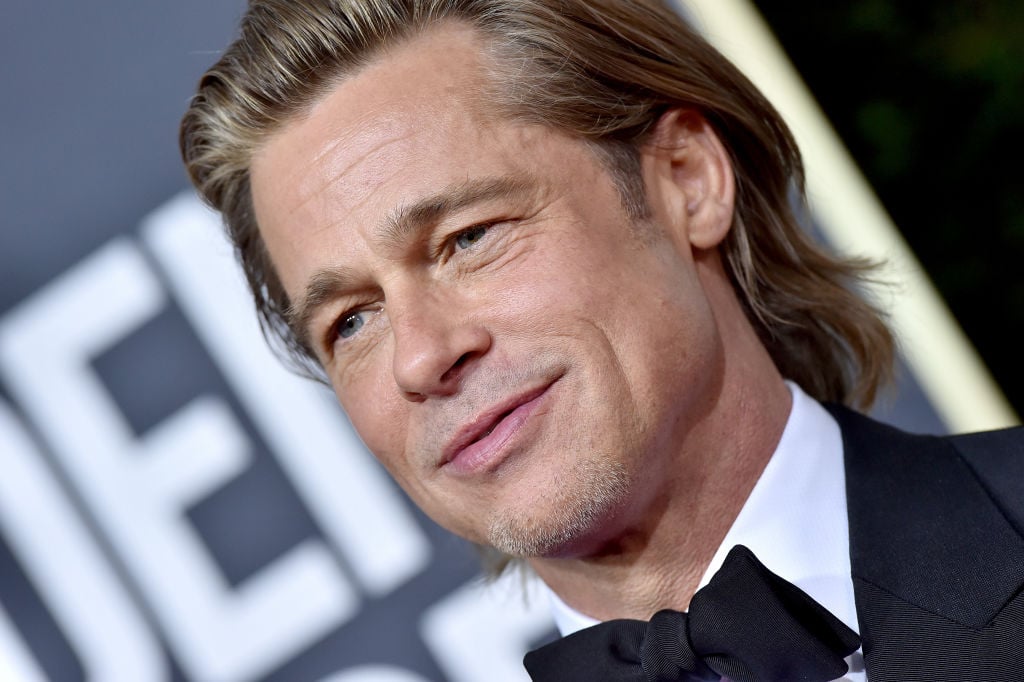 'Once Upon a Time in Hollywood' is a smash hit
At the 2020 Golden Globe Awards, Pitt won Best Performance by an Actor in a Supporting Role for Once Upon a Time in Hollywood. In that film, he plays Cliff Booth, a stuntman for and the best friend of washed-up actor Rick Dalton (Leonardo DiCaprio). The role requires a deft balance of gravitas and humor, one that Pitt nails to a tee.
The film, of course, isn't the first collaboration between Pitt and writer/director Quentin Tarantino. A decade earlier, the pair worked on Inglourious Basterds, in which Pitt played the leader of a team of Jewish Nazi hunters. Given the strong working relationship Pitt fostered with Tarantino, perhaps the current flood of accolades shouldn't be a surprise.
After all, Pitt has a reputation for committing to his roles. It's this approach that has allowed the actor to cultivate such an eclectic filmography. Once Upon a Time in Hollywood may be only his second Golden Globe win after his 1996 statuette for Twelve Monkeys. However, the film certainly won't be his first brush with Oscar.
Brad Pitt's history at the Academy Awards
That very same Twelve Monkeys performance earned Pitt his first Academy Award nomination. For the longest time, that recognition seemed like an anomaly. Pitt turned in acclaimed work in Fight Club, Snatch, and Babel. But he actually didn't land another Oscar nomination until The Curious Case of Benjamin Button in 2009.
After that, Pitt earned a Best Actor nomination for his work in Moneyball. Moreover, as a producer of the film, he claimed a nod for Best Picture as well. In much the same way, Pitt was a Best Picture nominee for The Big Short. Although he has a role in that film, Pitt's skills as a producer were what captured the Academy's attention.
In fact, it is Pitt the producer who ultimately became an Oscar winner. Along with several other producers — including director Steve McQueen — Pitt won an Academy Award for 12 Years a Slave in 2014. He only appears on-screen briefly, but the film's Best Picture win solidified his status as an Oscar winner. Still, the Academy Awards may not be done with Pitt.
Brad Pitt is a likely 2020 Oscar winner
It's ironic how one of the most recognizable leading men of the past couple decades only has an Oscar for his producing work. But fans of Pitt's movie star skills won't have long to wait to see the actor's on-screen work yield some Oscar love. In fact, just a couple months after winning his second Golden Globe, Pitt will likely be claiming Oscar number two.
His work in Once Upon a Time in Hollywood has been so wildly praised as the glue that holds the film together. Moreover, with no major competition in the Best Supporting Actor category, the Oscar is Pitt's to lose. Could Pitt possibly fall victim to an upset? Perhaps. But it isn't looking likely. Either way, the actor is already an Oscar winner. So at least there's that.