Has BTS Ever Won a Grammy?
From presenting an award, to performing 'Old Town Road' with Lil Nas X, to performing an original song, BTS' history with the Grammy Awards began years ago. Learn more about the boy band here.
This year's award ceremony brings a new performance from this K-pop group, as well as a historic Grammy nomination. 
Has BTS ever won a Grammy Award? Here's what we know about this K-pop group and their history with the award show.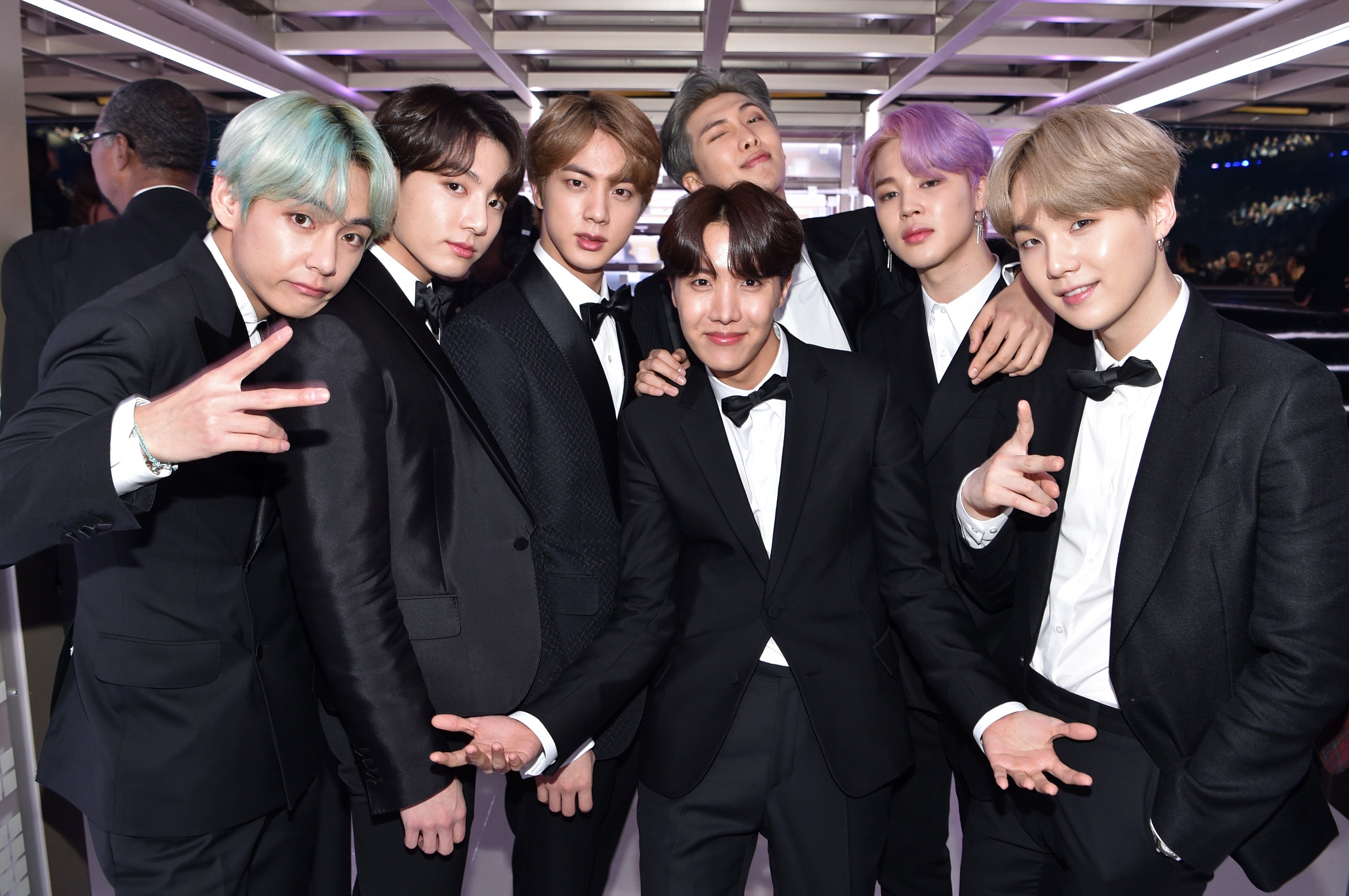 How many times has BTS been to the Grammy Awards?
BTS is known for songs like "Boy With Luv" and "Dynamite," as well as their empowering message of self-love. They're also known for breaking boundaries, whether that be with their streaming numbers or at award ceremonies. 
In 2019, they became the first K-pop group to present an award at the Grammys. In 2020, they became the first K-pop group to perform at the same award show.
In 2021, this group earned their first nomination from the Grammys — a dream RM, Jin, Suga, J-Hope, Jimin, V, and Jungkook had since their debut.
How many Grammy Awards does BTS have?
BTS does not have any Grammy Awards. So far, anyway. This boy band earned their first Grammy nomination in the Best Pop Duo/Group Performance category. This was for their 2020 release, "Dynamite," a disco-pop track later added to their album Be (Deluxe Edition.) 
This boy band does already have several other awards under their belt. That includes the MTV VMA for Best Choreography and Best Pop Video for their Map of the Soul: 7 song, titled "On." They also earned the Billboard Music Award for Top Social Artist four years in a row.
BTS learns on March 14 whether or not they earned the award. Just the nomination, however, is historic. Not only is this BTS' first Grammy Award nomination, but it's the first nomination for any K-pop group. 
BTS will perform at the 2021 Grammy Awards
In addition to their nomination, BTS will perform at the 2021 award ceremony. This will be the first time that they perform an original song and fans, as well as the members of the group, look forward to the appearance. 
"There are so many blessings we could've gotten for these eight years, but I guess for the whole journey the best luck we ever had is that we all have you guys all over the world," RM said during an interview with USA TODAY. 
"So please don't forget that," RM continued. "Whether we get the Grammys or not, we already got what we wanted, and we got you, so that means we got everything."
The Grammy Awards take place on March 14, 2021. In the meantime, the "Life Goes On" music video by BTS is now available for streaming on YouTube. The K-pop group's deluxe album, titled Be, is available on Spotify, Apple Music, and most major streaming platforms.