Has Former 'NCIS' Star Pauley Perrette Given Up on Love?
Based on recent interviews, it seems that former 'NCIS' star Pauley Perrette has given up on love. Go Inside the actress's life decisions.
Former NCIS star Pauley Perrette is best known for her portrayal of Abby Sciuto in the primetime crime procedural. Though she recently departed the series, fans will always remember the actress as the loving, lab-bound, whip-smart analyst with a heart of gold and a quick-thinking, investigative nature. She will now lead the CBS sitcom, Broke. While Pauley Perrette is currently single — and plans to stay that way — she was once married to musician Coyote Shivers.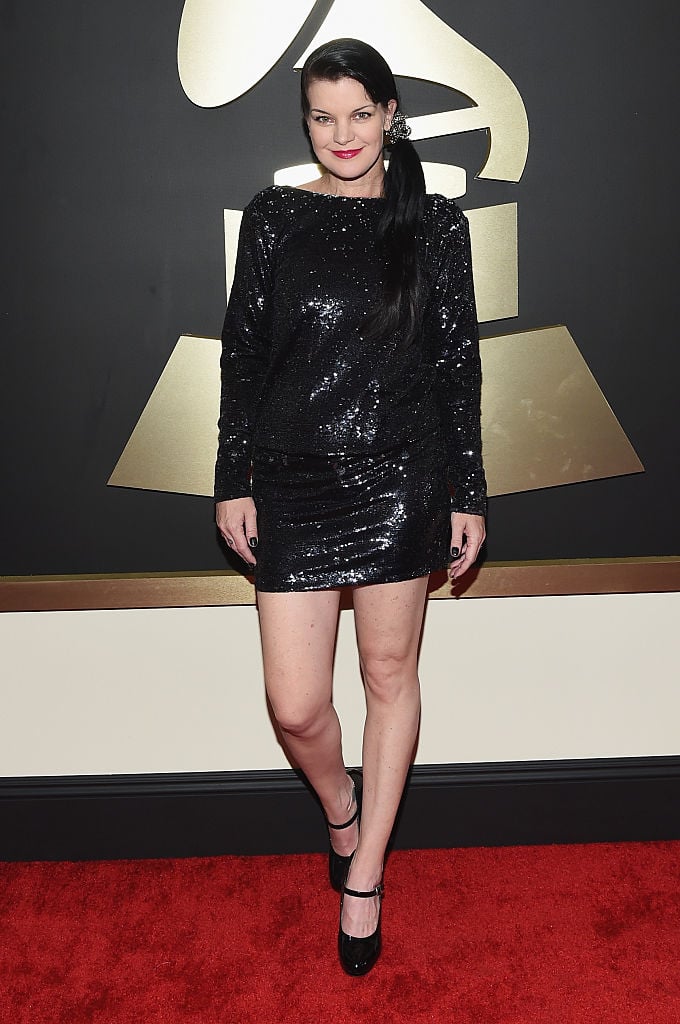 Perrette and Coyote Shivers were married from 2000 until 2006, yet Perrette — as well as the actor's former romantic loves — accused the Canadian musician of physical and emotional abuse. Though Perrette has moved on from this relationship, she doesn't plan to hop into a new romance anytime soon. In an interview with CBS Sunday Morning, the former NCIS star explained why she's not looking to bring a romantic partner into her life. 
Pauley Perrette says farewell to romance 
When asked about the potential for a love life, soon after her last appearance in NCIS, Perrette explained that she has come to realize it's not for her. Perrette explained:
Nope. Tried it. Not for me. Not at all. Not at all…Probably the best decision I ever made in my life was the time it took me to go 'wait a minute. This is silly. I don't have to have a boyfriend, or a husband, or a girlfriend.' I don't need to do that. I do whatever I want. I do whatever I want, and I think that is rad. 

CBS Sunday Morning
Pauley Perrette has come to realize that the single life suits her — no checking in, no ties to another individual. Her life is completely in her own hands, and she doesn't need a relationship to contribute to her identity, or, as she explains, to take away from the independent identity she has forged and will continue to forge as a single woman in Hollywood. 
So, has Perrette given up on love? While you can look at it from such an angle, it seems more apropos to say that she's contemplated love in her life, she's experienced what it's like to be in a relationship, and she has chosen to walk in a different direction. She has chosen a life against the defies the structure that imprints a need for romantic love. She has chosen to lead a celibate lifestyle, but such hasn't prevent the actress from dreaming about the perfect man. 
Former 'NCIS' star Pauley Perrette on the firefighter of her dreams 
Perrette once took to Twitter to announce that she met the firefighter who appears in her dreams in real life. She shared:
CRAZY! Y'all know I have my imaginary firefighter boyfriend Adam who visits me in my dreams every night, but I met a REAL firefighter who looks like Adam and my heart FELL OUT OF MY CHEST! I got flustered! That's never happened to me! I'm celibate and don't want a man. But WHOA! 

He's too young for me but I thought I was going to throw up it was so magic!  It's like my dream man showed up in person. Freaked me out!!! But I'm no ones girlfriend. I'm a solo act, but WHOA! Insta LOVE! Crazy! I couldn't breathe! He's my guy! (But I don't do that).

Perrete quoted by Showbiz 
Pauley Perrette explained that while jumping into the young firefighters arms would align with her life choices, seeing the man of her dreams (quite literally) still flustered the actress. Pauley Perrette has chosen to lead life as a "solo act," but a handsome and swoon-worthy firefighter spends time with her while asleep!