Has Jennifer Aniston Dated Anyone Since Divorcing Justin Theroux?
For three years, Jennifer Aniston and Justin Theroux were considered one of Hollywood's most beloved couples. Though it seemed like their relationship would last forever, the couple eventually went their separate ways, ending their marriage in the process. Since their divorce, Aniston has remained pretty mum on her love life as she hasn't been spotted out with anyone new. So this got us thinking, has the Friends star dated anyone else since her divorce?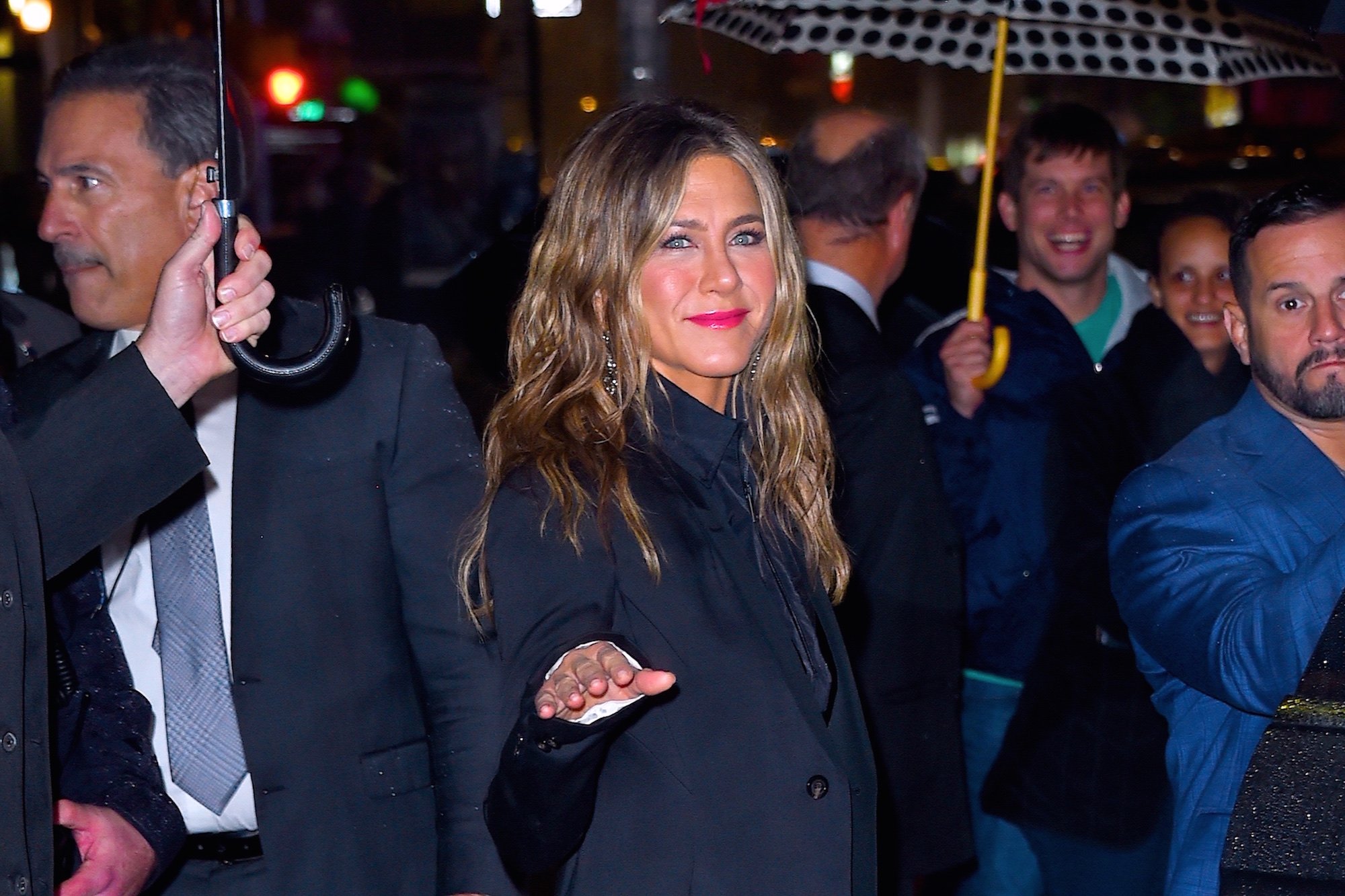 When did Jennifer Aniston and Justin Theroux divorce?
Two years after divorcing her first husband, Brad Pitt, in 2005, Aniston met Theroux on the set of the film Tropic Thunder, which he co-wrote.
After meeting, the two got on with their respective lives until they crossed paths again in 2011 while co-starring in the film Wanderlust. After being spotted out together on multiple occasions, Aniston and Theroux began dating.
In August 2012, Theroux proposed to Aniston, and the two married in August 2015.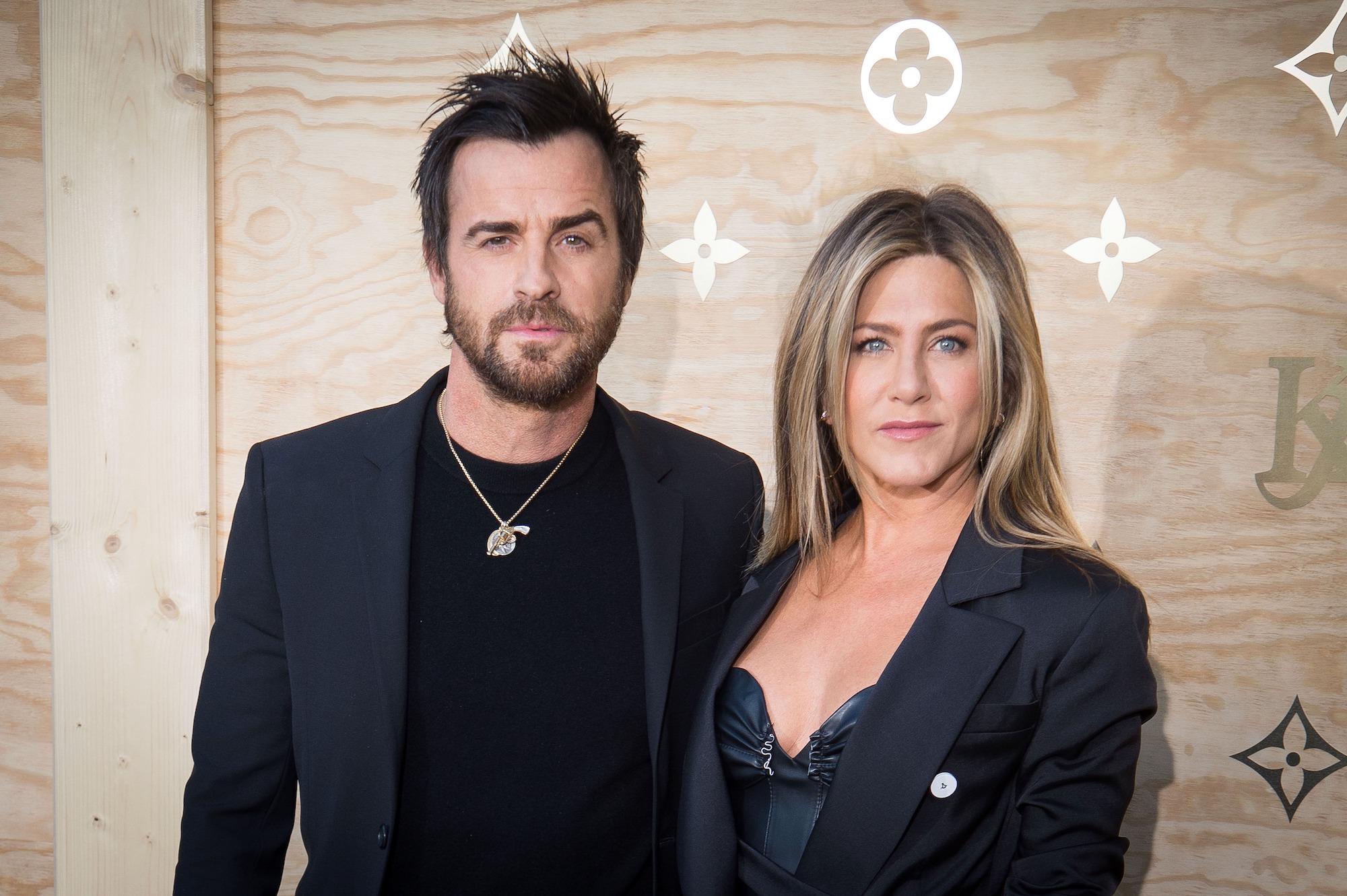 Unfortunately, their union didn't stand the test of time. Three years into their marriage, Aniston and Theroux announced their plans to separate.
"This decision was mutual and lovingly made at the end of last year," the actors said in a joint statement in 2018, according to Cosmopolitan. "We are two best friends who have decided to part ways as a couple, but look forward to continuing our cherished friendship. Normally we would do this privately, but given that the gossip industry cannot resist an opportunity to speculate and invent, we wanted to convey the truth directly."
They added, "Whatever else is printed about us that is not directly from us, is someone else's fictional narrative. Above all, we are determined to maintain the deep respect and love that we have for one another."
Jennifer Aniston has been at the center of many dating rumors since her split from Justin Theroux
Since calling it quits from Theroux, Aniston has been quiet in her love life. However, that hasn't stopped the world from speculating about her relationship status.
Over the years, The Morning Show star has been rumored to be dating a few men, two of which are her exes.
In early 2019, fans speculated that Aniston was back together with Pitt after she was spotted attending his star-studded 50th birthday bash. A year later, the two were photographed together backstage at the 26th Annual Screen Actors Guild Awards, fueling reconciliation rumors.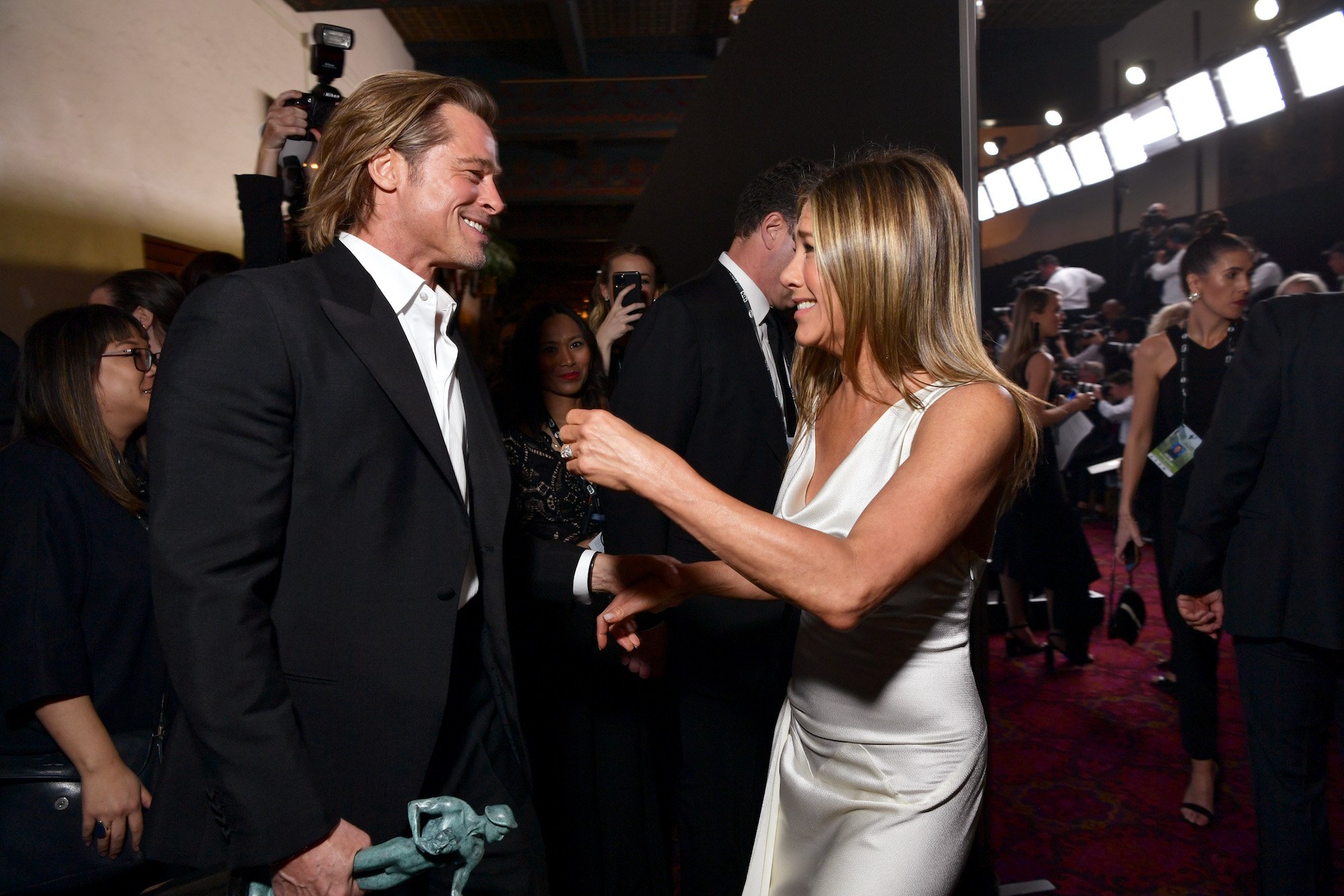 In 2020, it was rumored Aniston was seeing singer John Mayer again after they were spotted leaving a restaurant within moments of each other.
In August 2021, reports surfaced that Aniston was dating Halle Berry's ex Gabriel Aubry, but the relationship has yet to be confirmed.
It's also been alleged that Aniston is dating her Friends co-star David Schwimmer. However, those reports turned out to be nothing but rumors.
Jennifer Aniston hopes to find a 'fantastic partner' someday
As far as we know, Aniston is very much single and isn't looking to get into a relationship at the moment.
Though she would one day like to find a "fantastic partner" she can live an enjoyable life with, dating just isn't on her radar.
Instead, the actor is focused on her work. She's also enjoying spending time with her loved ones and three dogs, who keep her occupied when she's not working.
"I'm in a really peaceful place. I have a job that I love, I have people in my life who are everything to me, and I have beautiful dogs," Aniston told People in June 2021. "I'm just a very fortunate and blessed human being."