Has Kendall Jenner's Boyfriend Devin Booker Met Caitlyn Jenner?
The Kardashian-Jenner family has been in the spotlight since 2007 when Keeping Up with the Kardashians premiered on television. Over the years, many pop culture fans have become accustomed to the family's personal lives being displayed openly on the cover of tabloid magazines everywhere. Most members of the family don't mind talking about their romances or even revealing intimate details about their love lives.
However, Kendall Jenner, one of the famous family's youngest members, has developed a completely opposite approach, choosing to keep her love life very private. In recent months, however, Jenner's affair with a basketball pro has gotten everyone talking, and has many fans wondering if Jenner could possibly have started to introduce her new man to members of her family.
When did Kendall Jenner and Devin Booker start dating?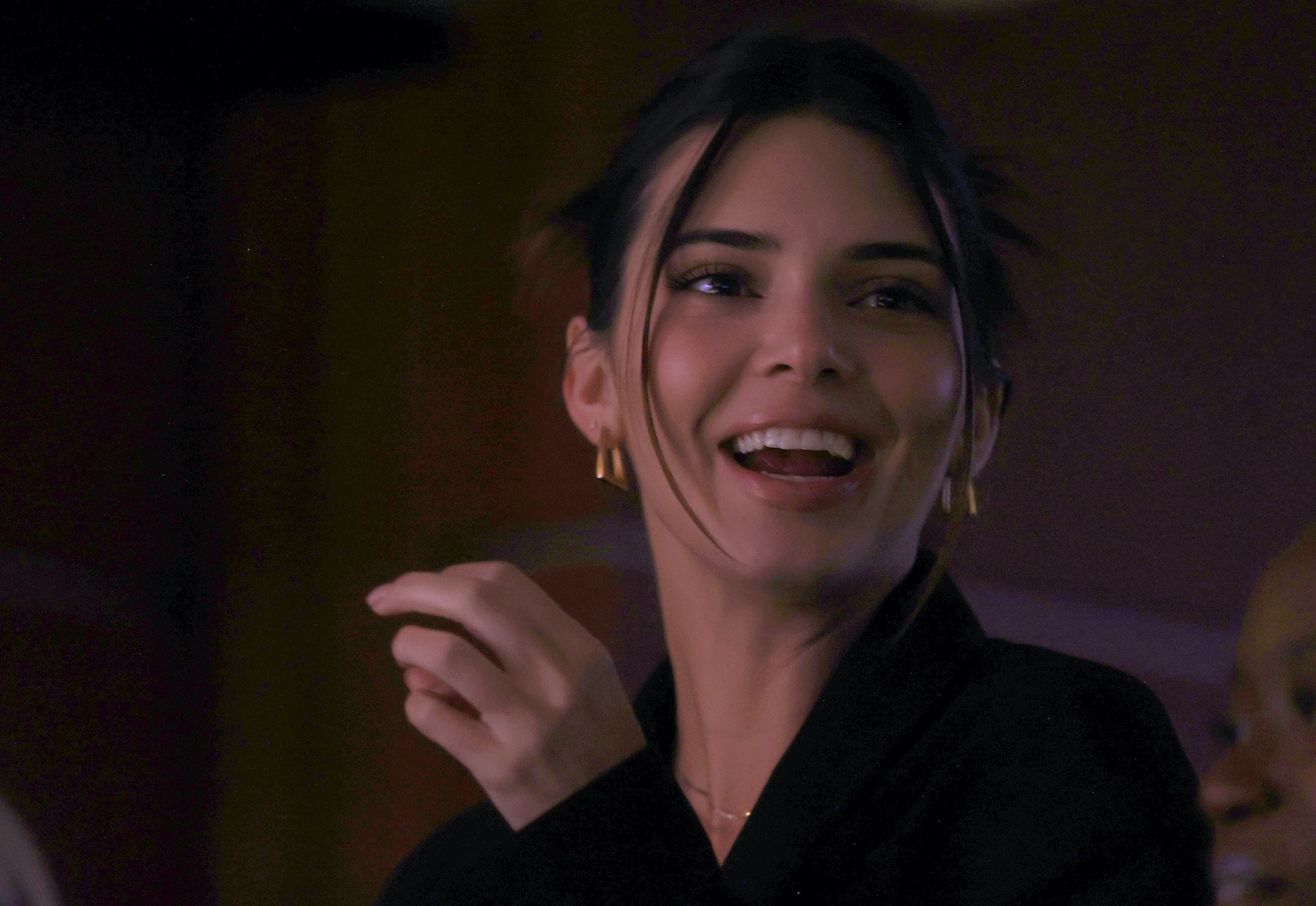 Kendall Jenner has rarely spoken out about anyone that she's dated, or even openly confirmed any previous boyfriends. That all changed when Jenner started dating Devin Booker, a basketball star and valued member of the Phoenix Suns team. The two were first linked in April 2020, when sources reported that the two were spending time together. Jenner has notably been linked to several high-profile basketball players in the past but has always steadfastly refused to comment on any speculation.
By August 2020, eagle-eyed fans noticed that Booker and Jenner were being flirty on Instagram, leaving comments on each other's posts — and in February 2021, the pair made it social media official, sharing a picture of the two of them enjoying Valentine's Day together. Just a couple of months after that, Jenner referred to Booker as her "boyfriend" in a special finale episode of Keeping Up with the Kardashians. 
Has Devin Booker met Caitlyn Jenner?
As forthcoming as Kendall Jenner has been about her relationship with Devin Booker, she's still kept some parts of their romance very private. Notably, Jenner hasn't opened up about Booker meeting any members of her family, and no one knows yet if Booker has shared any meals with the Kardashian-Jenner clan.
In spite of the fact that Booker and Jenner are keeping things low-key, it seems likely that Booker has at least met Caitlyn Jenner, Kendall Jenner's reality star father. The father-daughter pair are very close, and although there has been some familial strain over the years, especially in the wake of Caitlyn Jenner's divorce from Kris Jenner, Kendall Jenner has a solid relationship with her father these days. The COVID-19 pandemic could have delayed a meeting between the, however, since gatherings were few and far between in the state of California until just recently.
Caitlyn Jenner and Devin Booker are both Olympians
It certainly seems that Devin Booker and Caitlyn Jenner have a lot to talk about, when they do meet — if they haven't yet. Most notably, both Booker and Jenner are Olympic champions, with Booker scoring a gold medal after recently competing in the Tokyo Olympics as part of the USA's basketball team. Caitlyn Jenner won her gold in 1976, in the Montreal Summer Olympics. In fact, a source recently revealed to Hollywood Life that Kendall Jenner is "so happy with Devin and she loves spending as much free time with him as possible. Kendall couldn't be prouder of Devin's win and she thinks it's so cool that both he and her dad [Caitlyn Jenner] are Olympic gold medal winners."
The model recently took to Instagram to share a snapshot that Booker took of her, rocking both a teeny-tiny bikini and his gold medal. For Jenner and Booker, things are most definitely looking serious. Stay tuned to Showbiz Cheat Sheet for all the latest entertainment news!