Has Kim Kardashian West Changed Her Mind About Divorcing Kanye West?
 Kim Kardashian West and Kanye West's relationship has been in jeopardy for some time. For weeks, reports have been claiming that Kim has been on the verge of divorcing Kanye. But now, it seems that the mother of four may be reconsidering that decision.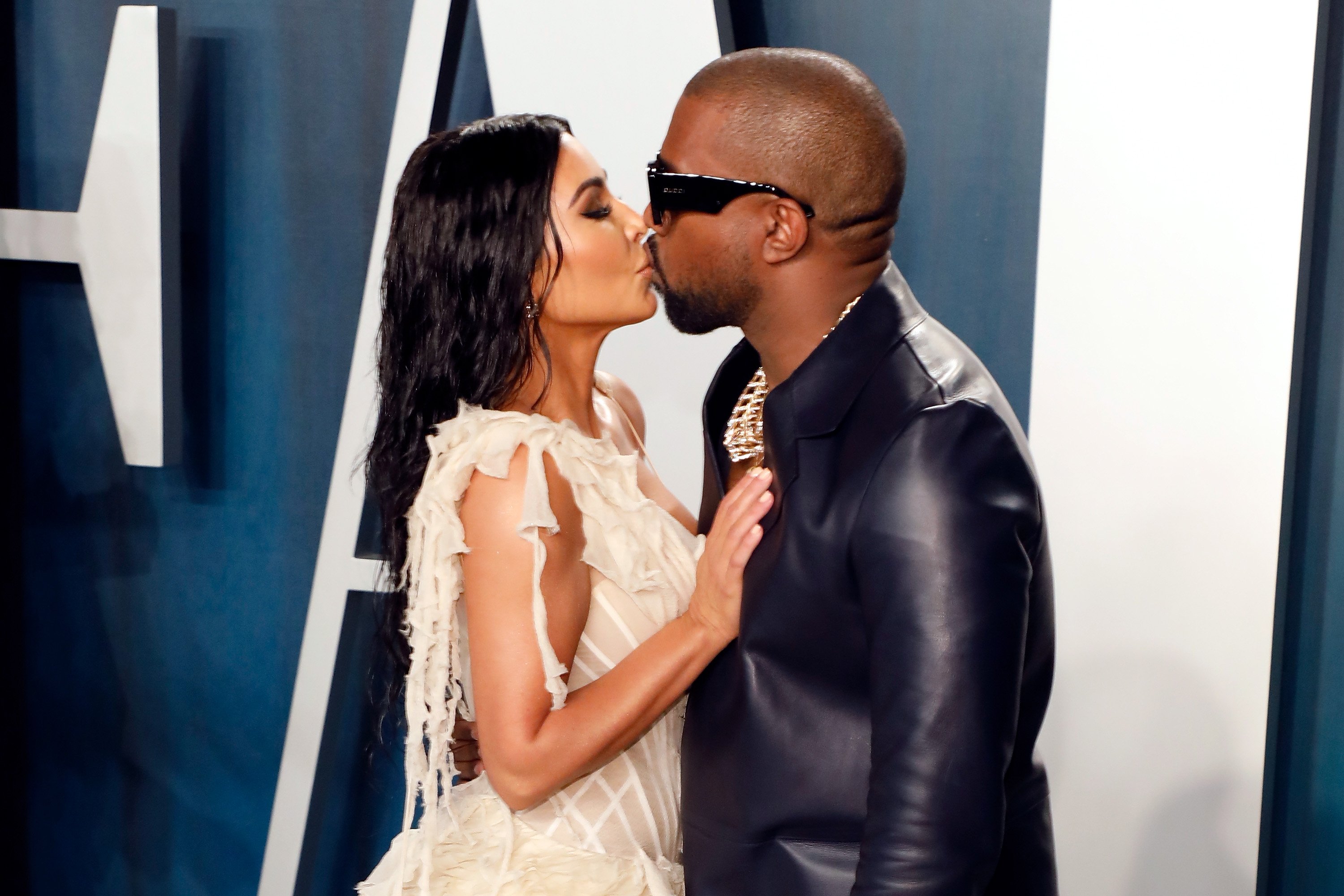 What happened between Kim Kardashian West and Kanye West?
As Kim and Kanye are both extremely public people, the world pretty much got to watch the demise of the relationship in real time. The public drama all started when Kanye revealed that he and Kim almost aborted their oldest daughter, North. The next day, Kanye started a Twitter tirade against Kim.
"Kim tried to bring a doctor to lock me up with a doctor," he wrote in a since-deleted tweet. "If I get locked up like Mandela… Ya'll will know why."
"Kim was trying to fly to Wyoming with a doctor to lock me up like on the movie 'Get Out' because I cried about saving my daughter's life yesterday," he continued.
He also called out Kris Jenner and revealed that he had been trying to divorce Kim for a while.
"I been trying to get divorced since Kim met with Meek at the [Waldorf] for prison reform," he wrote.
After things died down a bit, Kim took to her Instagram story to remind fans that Kanye has bipolar disorder and to ask people to be empathetic to their family.
RELATED: Kim Kardashian West Spotted Without Her Wedding Ring Amid Divorce Rumors
Related post url: 
Kim and Kanye's rumored divorce
Last month, news broke that Kim and Kanye were trying to salvage their relationship.
"Kim and Kanye are in counseling and exploring their options," a source recently told People. "They have been working on their marriage for a long time, but no decision has been made."
The counseling, unfortunately, wasn't working and sources reported that Kim was moving toward divorcing Kanye.
"He knows that she's done," a source told the outlet of Kanye. "She has had enough, and she told him that she wants some space to figure out her future."
"He's OK," the source continued. "He's sad, but OK. He knows the inevitable will happen, and he knows that it's coming soon."
Is Kim Kardashian West changing her mind?
Though Kim and Kanye are still living apart, with Kim in California and Kanye in Wyoming, they are communicating more.
"Kim and Kanye have been spending more time communicating on the phone," a source told HollywoodLife. "It started about 3 or 4 weeks ago and it's much better than it was between them, but Kim still needs more. She's being patient though because she does feel Kanye is starting to try."
For Kim, keeping her family together is important.
"She wants to have a family," the source continued. "Her whole plan was to have children and have a family. Kim was so close to her dad and it's devastating for her that her kids aren't with their father which is why she's still trying."
So, for the sake of her children, Kim is reportedly trying to work on things with Kanye.
"Her dad is heavily her mind when it comes to this," the source said. "This is not easy for Kim to have her children's father so far away, but she's doing everything she can do right now. Things are not good between them, but they are better."