Has Melania Trump Gotten Plastic Surgery?
Melania Trump is settling into a whole new phase of her life, as a private citizen. Following the 2020 presidential election, Melania Trump and her husband, former President Donald Trump, are still subjects of intense speculation, but for now, at least, the celebrity couple is lying low. Many people are wondering how the former first lady will spend the coming years, without the pressures of elected office.
While Melania Trump has given no indication yet as to what her future plans might be, she is well known for her ability to tell it like she means it — especially when it comes to rumors regarding plastic surgery. 
Melania Trump started out as a model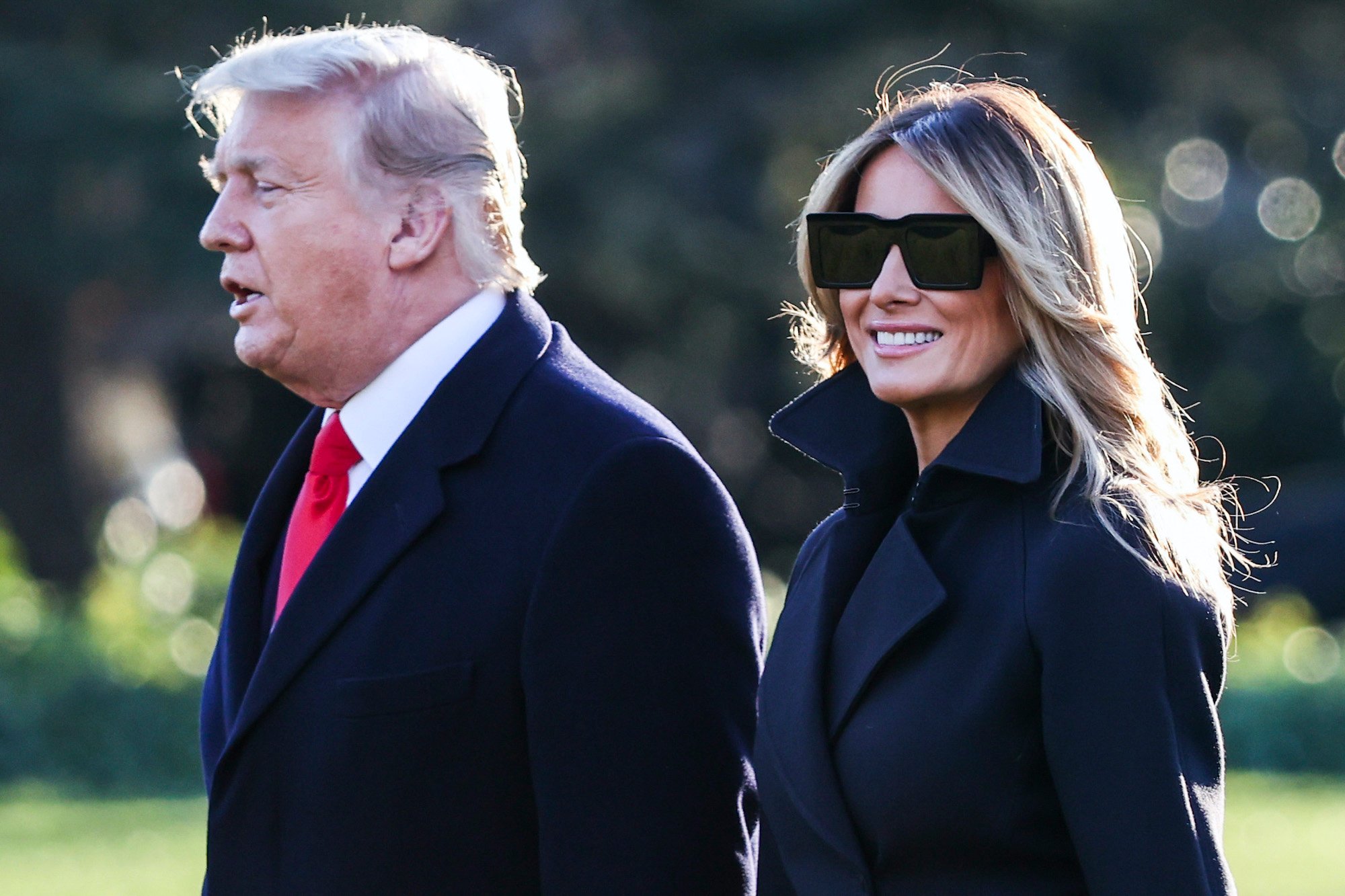 Melania Trump was born Melanija Knavs in Slovenia in 1970. Raised in a working-class family, Trump attended college for a few years, studying architecture and design before dropping out. By the time she was a teenager, Trump was already an experienced model, having worked as a child model on and off since she was about five years old.
When she was 18, Trump signed with a modeling agency in Italy. By the early '90s, she had started to make waves in the industry, walking the runways in several high-profile fashion shows. In 1996, she moved to Manhattan, where she continued to pursue her modeling career.
She posed nude for GQ Magazine in 2000, which earned her a lot of notoriety — and her star rose even higher when she was publicly linked to businessman Donald Trump, who was involved in the modeling agency that she worked for. 
What is Melania Trump best known for?
In 2005, Melania Trump and Donald Trump were married, in a high-profile ceremony that drew a slew of celebrity guests. A few of the famous faces who attended their wedding included Katie Couric, Matt Lauer, Heidi Klum, Simon Cowell, Kelly Ripa, and Barbara Walters. Around one year after the couple's fairytale wedding, they welcomed their son, Barron Trump.
During the early years of her marriage to Donald Trump, Melania Trump continued to work on various projects that interested her, including skincare and jewelry lines.
Still, when Donald Trump announced his interest in the presidency in late 2015, his wife was at his side, supporting him and making frequent appearances at his rallies and events, even speaking on his behalf.
Trump was elected in 2016, making Melania Trump the First Lady — and while she was often in the headlines for her style or speeches, there's no doubt that she did things her way. 
Has Melania Trump had plastic surgery?
From the beginning of her career in modeling, there was a lot of conjecture about whether Melania Trump had undergone plastic surgery. Still, Trump has been open about the fact that plastic surgery is not for her.
As she revealed to GQ Magazine in 2016, "I didn't make any changes. A lot of people say I am using all the procedures for my face. I didn't do anything. I live a healthy life, I take care of my skin and my body. I'm against Botox, I'm against injections; I think it's damaging your face, damaging your nerves. It's all me. I will age gracefully, as my mom does."
For now, it seems as though Trump is determined to age without the aid of cosmetic procedures. Stay tuned to Showbiz Cheat Sheet for all the latest entertainment news!