Has Renée Zellweger Ever Won an Oscar Before? She Explains How Getting an Academy Award for 'Judy' Is Different from Her Previous Win
When Renée Zellweger took home an Academy Award on Sunday night for her performance as Judy Garland in Judy, it wasn't her first trip to the Oscar podium. But you'd be forgiven if you'd forgotten that she'd previously won, since it's been 16 years since her first Academy Award.
Renée Zellweger won an Oscar in 2004 for 'Cold Mountain'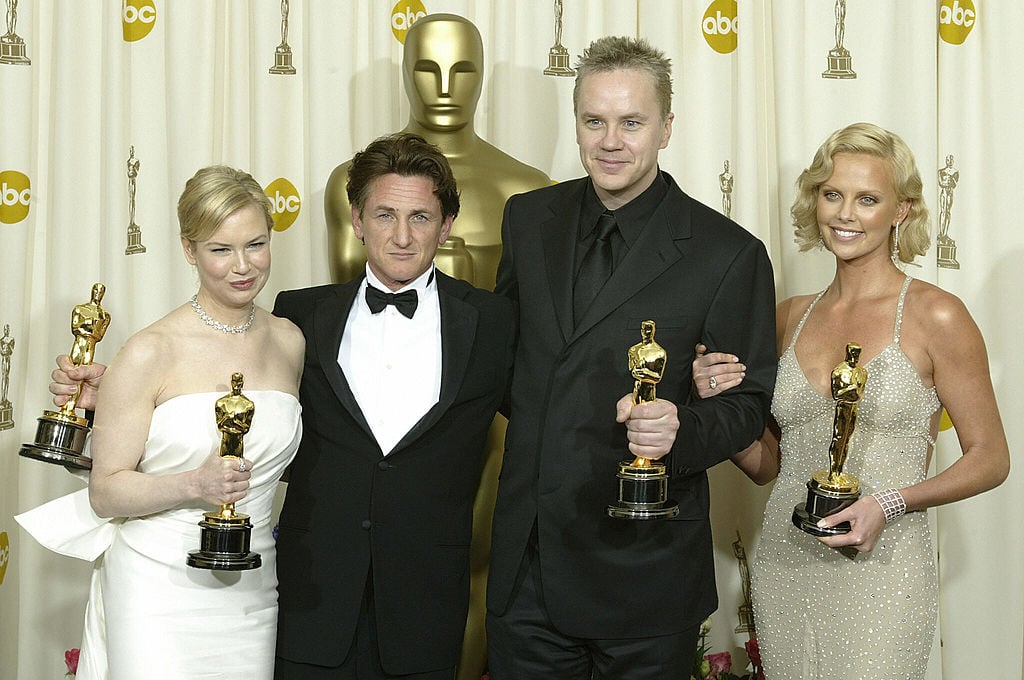 In the early 2000s, Zellweger was one of the hottest actresses around. She gained fame after appearing in movies like Empire Records, Jerry Maguire, and Me, Myself & Irene. Then, in 2001, she starred in Bridget Jones's Diary, a rom-com about a frustrated single woman living in London. That role earned Zellweger her first Academy Award nomination, for best actress, in 2002. 
The next year, she was nominated again for best actress, this time for Chicago. She starred alongside Catherine Zeta-Jones and Richard Gere in the critically acclaimed musical. While Zellweger lost the best actress race to Nicole Kidman, who won for playing Virginia Woolf in The Hours, the movie did take home best picture. Zeta-Jones also won best supporting actress. 
Zellweger received a third consecutive nomination in 2004, when she was recognized in the best supporting actress category for Cold Mountain. Not everyone loved her performance as brash mountain woman Ruby Thewes in the Civil War drama, but Academy voters thought it was trophy-worthy. 
Zellweger says this win is 'different'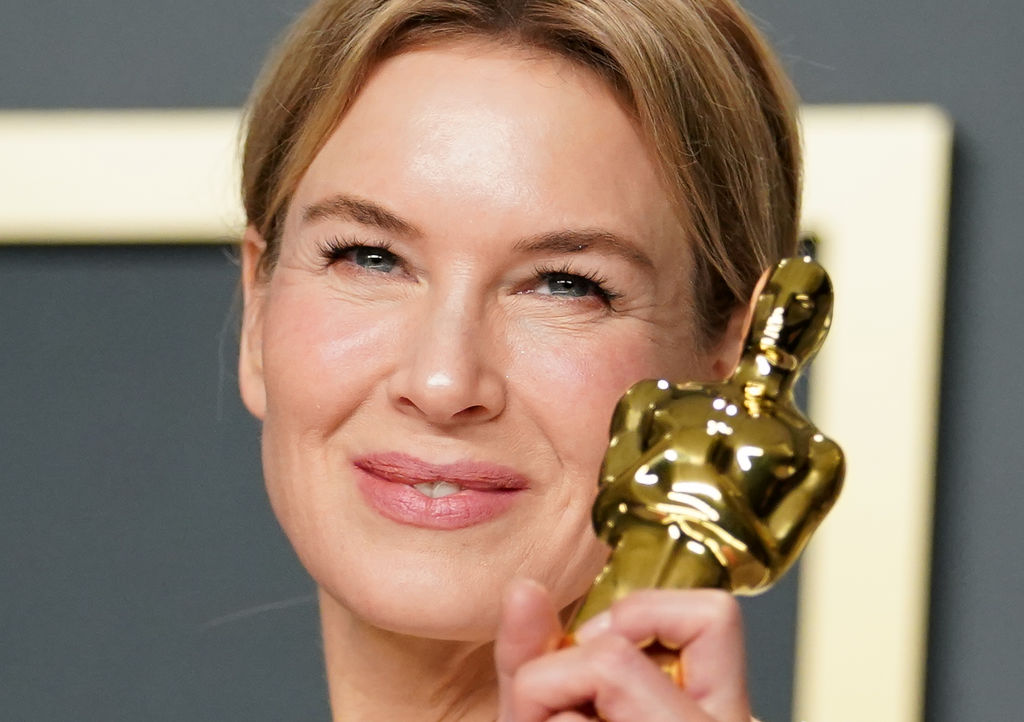 While Zellweger's 2004 Academy Award should have propelled her to new heights in Hollywood, that didn't happen. She continued to work, sporadically, appearing in movies like Miss Potter and Bridget Jones's Baby. But her career seemed to stall. From 2010 to 2016, she wasn't in any movies at all.  
Then came Judy. In the film, she plays the Wizard of Oz star near the end of her life, when she was beset by addiction and personal troubles. The role was hailed as a comeback for the 50-year-old Zellweger. Backstage after accepting the award, she was asked about how her 2020 win was different from her previous one. 
"I'm a little more present now," Zellweger said, explaining that when she won her first Oscar, she had just returned to the U.S. from the U.K., where she was filming the sequel to Bridget Jones's Diary. "I think I was so busy that I wasn't actually in the moment," she said. 
"I just look at it in a different way, what it represents is a little bit different, the actress added. Zellweger said she was glad to offer a different take on Garland's story, "which people dismiss as tragic." 
"This is about this wanting to tell that story and to celebrate Judy Garland and to shine a light on, perhaps, the nuances of the circumstances of her life," she said. 
She dedicated her award to Judy Garland 
In her acceptance speech, Zellweger dedicated her award to Garland, who died of an accidental overdose in 1969 at 47. Garland never received an Academy Award during her lifetime. She was nominated twice and received an honorary Juvenile Oscar in 1940.
"Judy Garland did not receive this honor in her time," Zellweger said. "I am certain that this moment is an extension of the celebration of her legacy that began on our film set … Miss Garland, you are certainly among the heroes who unite and define us, and this is certainly for you."
Check out Showbiz Cheat Sheet on Facebook!