Hasan Minhaj's Net Worth: How Political Comedy Made Him a Millionaire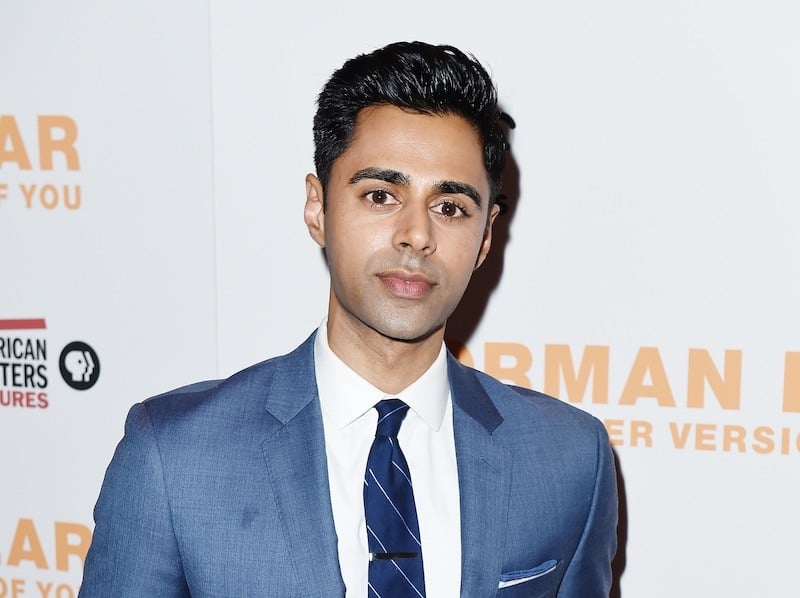 Hasan Minhaj's humble beginnings
Hasan Minhaj made a name for himself by tackling political issues in The Daily Show and roasting the elite at the White House Correspondents' Dinner. But how did his career start? When Minhaj saw his first stand-up special, Never Scared by Chris Rock, he knew he wanted to get into comedy. Between the fated experience and his major in political science, it's no surprise that Minhaj is renown for his politically charged satire.
Minhaj's humble beginnings included him winning Wild 94.9's Best Comic Standing in 2008, becoming a finalist in NBC's Stand Up for Diversity in 2009 and several appearances on TV in shows like State of Georgia, Disaster Date, Arrested Development and Getting On. Now the rising comedian is carving his path in Hollywood and slowly making his way up the ranks to join the top ten highest paid comedians list.
Hasan Minhaj's big break
On November 19, 2014, Minhaj officially joined The Daily Show as a correspondent. He was selected by Jon Stewart to come in for an in-person audition after his taped audition made a splash in the viewing room. Minhaj initially panicked as he hadn't prepared any additional material, but lucky for, him inspiration is never that far off for a comedian.
The Friday before his audition Ben Affleck and Bill Maher got into a heated debate on Real Time with Bill Maher that provided Minhaj with all the inspiration he needed for the sketch that got him hired. The sketch was appropriately called "Bill Maher vs. Batman."
Minhaj went on to receive the honor of headlining the roast of the White House at the infamous White House Correspondents' Dinner on April 29, 2017. Minhaj was joined by Michelle Wolf whose controversial performance caused ripples amongst her fans and peers.
Hasan Minhaj leaves 'The Daily Show'
On August 16, 2018, Minhaj bid farewell to The Daily Show, four years after his explosive start. He was welcomed to the stage by Trevor Noah who gave him the floor to put on his final performance. Minhaj didn't disappoint with a piece on combining Obamacare and Moviepass. "We need to combine MoviePass and Obamacare!" he said, going on to tease fun at the potential titles, MovieCare and ObamaPass.
Minhaj is now on the growing list of correspondents to go from The Daily Show to hosting their own shows. The others are Noah, who took over The Daily Show from Jon Stewart, Stephen Colbert (The Late Show with Stephen Colbert), Samantha Bee (Full Frontal with Samantha Bee), and Michelle Wolf (The Break with Michelle Wolf).
Hasan Minhaj's new Netflix show
In March 2018, Netflix announced Minhaj would be hosting his own show exclusively on the streaming platform. The show, Patriot Act, debuted on October 28th and is greenlit for 32 episodes. It continues to utilize Minhaj's major in Political Science by featuring content that explores the current political and cultural landscape. So far the show is a major success impressing fans and critics alike with a 100% rating on Rotten Tomatoes and 7.9/10 on IMDb.
The Patriot Act isn't Minhaj's first time working with Netflix, his one-hour comedy special Hasan Minhaj: Homecoming King was featured last year and not only won over critics but landed Minhaj a Peabody Award.
Hasan Minhaj's net worth
With his four years on The Daily Show, the Patriot Act, his little-known voice work on Far Cry 4 as Rabi Ray Rana (which landed him a nomination for a Behind the Voice Actors Award for Best Vocal Ensemble in a Video Game), as well as recent appearances in Goatface and The Spy Who Dumped Me, where does the rising comedy star's net worth stand?
Although Minhaj's is relatively new when it comes to the comedy game his politically inspired satire and laughter-inducing work provide him not only with notoriety but with a current net worth of $3 Million. That's a drop in the bucket compared to other famous comedians like Amy Schumer and Steve Carell, but Minhaj is just getting started and his career is looking more than promising.