Another Former 'Haus of Aja' Member Sashays Into the Week Room for 'RuPaul's Drag Race' Season 13 — Kandy Muse
There's been a few iconic drag performers who entered the RuPaul's Drag Race Werk Room. With two former-members of the Haus of Aja appearing on the reality competition series, it's now Kandy Muse's time to showcase her charisma, uniqueness, nerve, and talent on season 13. 
Here's what we know about this drag queen and her sisters. 
Kandy Muse is a contestant on 'RuPaul's Drag Race' season 13
It's time for a new set of queens to sashay into the Werk Room. This season of RuPaul's Drag Race includes the self-proclaimed "Dominican Doll from New York City," a drag artist named Kandy Muse.
"I want people to know I'm coming into this representing a community of brown, POC gay boys back at home," Kandy Muse said during an interview with Entertainment Weekly. "I'm very body positive."
"Everything that I do, that always involves me being sexy and doesn't matter what size you are, it's about how you own your truth," she continued. "I'd like to call myself the first fashionable big girl on Drag Race, and I'm going to leave it at that [laughs]. I came to play, baby!"
This queen appeared twice on Cosmopolitan's YouTube series, "COSMO Queens," later appearing in RuPaul's reality competition series. However, she wouldn't be the first member of her family to do so. 
Season 13's Kandy Muse is, technically, a member of the Haus of Aja
Aja is the "drag mother" and founder of this house. Dahlia Sin is Aja's daughter, meaning she's also Kandy Muse's drag sister. These performers are known for their honesty and honestly amazing fashion.
For Aja, that included an appearance on All-Stars 3 with a showstopping lip-sync to "Anaconda" by Nicki Minaj. For Dahila Sin, that meant a cameo in almost every episode of her season dressed in her broccoli costume. 
There's been a few iconic families to appear on this series, though. There's the Haus of Edwards, which includes Alyssa Edwards (season 5,) Shangela (seasons 2 and 3,) and Laganja Estranja (season 6.)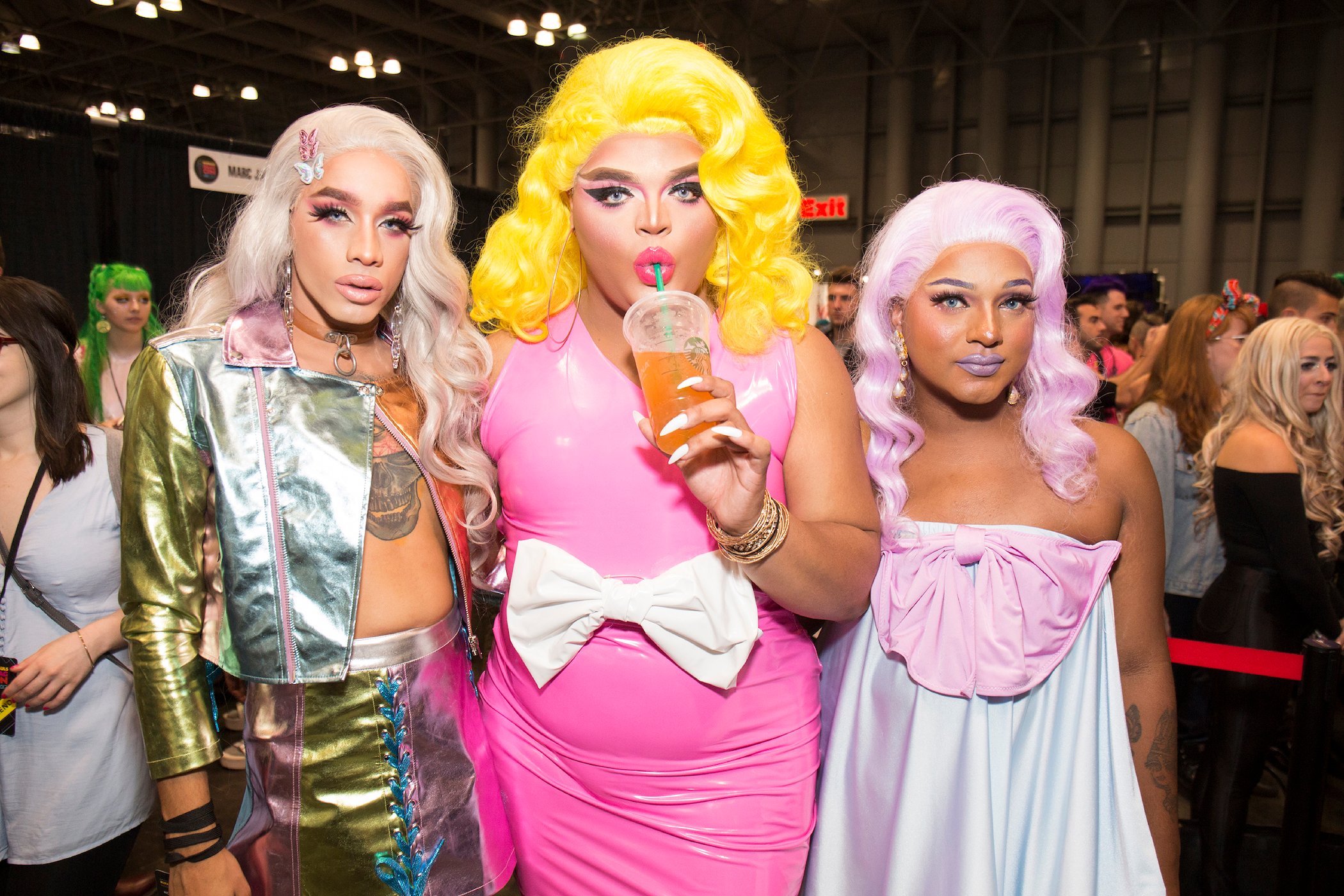 The Haus of Aja has since disbanded, or rather, 'rebranded'
Although Kandy Muse is still, technically, a member of the Haus of Aja, this family has since rebranded itself. They kept the name, but now, other sisters in the family are at the forefront, appearing together for performances.
"We've rebranded with myself, [season 12 queen] Dahlia Sin, and my other sister, Janelle No. 5," Muse said during the same interview. She's still close friends with Aja, though, even though Aja has since branched out to work on her music. 
Season 13 of RuPaul's Emmy Award-winning reality series premieres on VH1 on New Year's Day, Jan. 1, 2021, at 8:00/7:00 p.m. New episodes of RuPaul's Drag Race: Untucked premiere right after, on the same television network.