Have Former Destiny's Child Member LeToya Luckett and Her Husband Tommicus Walker Split Amid Cheating Rumors?
LeToya Luckett is one of the original members of Destiny's Child but she's accomplished much more since being fired from the group in the late 1990s. Luckett is an accomplished singer, actor, and reality star. She also has a beautiful family with her husband, Tommicus Walker. Unfortunately, cheating rumors along with cringe-worthy social media posts have fans wondering if the couple's relationship is no longer.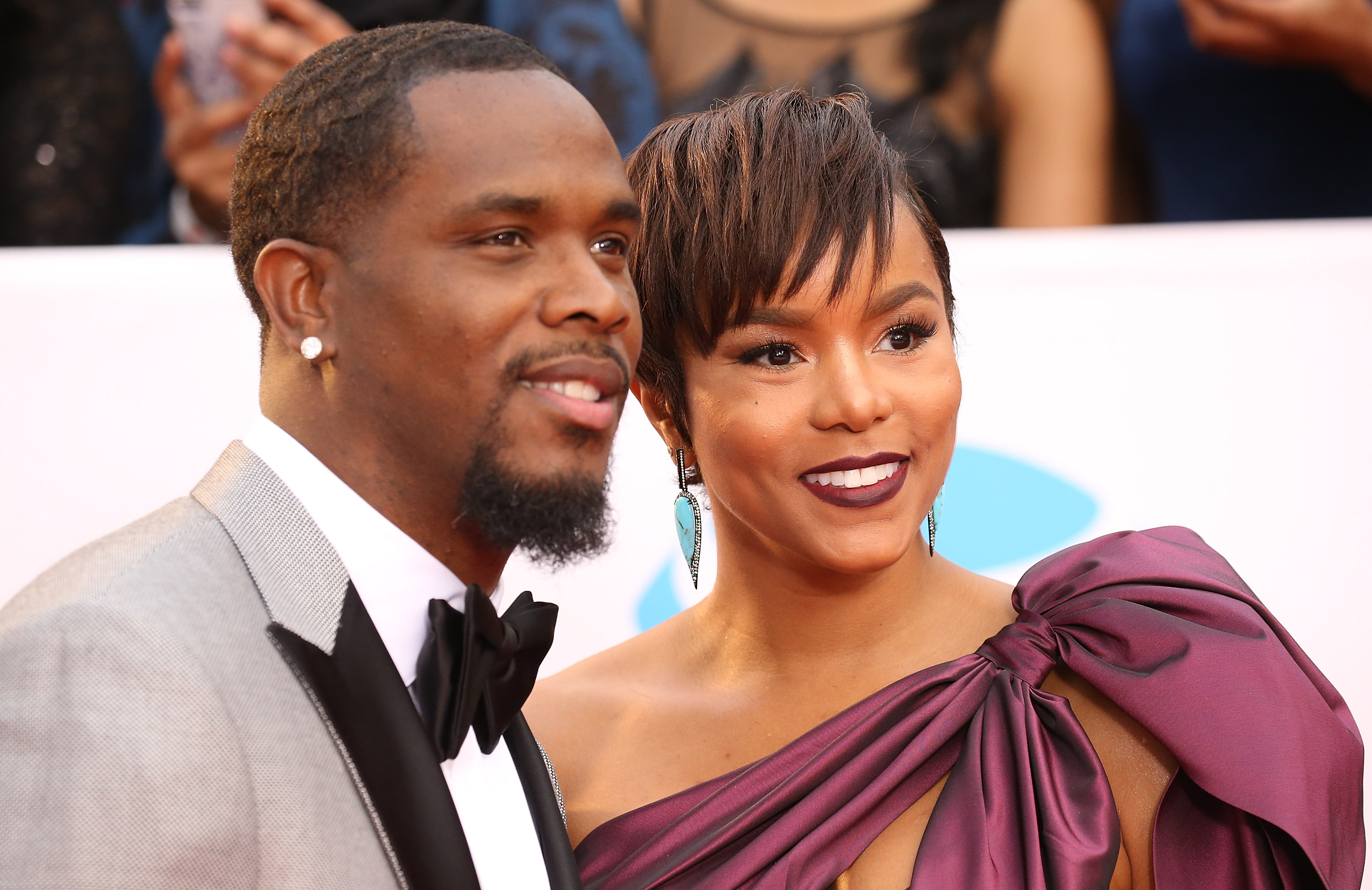 Tommicus Walker and LeToya Luckett's marital trouble
Walker and Lucker married in 2017. The singer and reality star met the entrepreneur on a blind date through a mutual friend. Luckett credits Walker with giving her faith in love again. 
Though the couple wed only three short years ago, they've had serious issues with communication. Their marital trouble has played out on the VH1 reality series Friends & Family Hustle alongside T.I. and his wife Tiny.
Related: Destiny Child's LeToya Luckett Tearfully Opens Up About Being Homeless After Being Ousted From the Group
Luckett accuses her husband of being spiteful during arguments and dismissive of her feelings. Walker has often shut down when Luckett tries to talk about things that emotionally impact her. He's even left town and not answered his wife's phone calls or text messages for several days during times of conflict.
Walker accuses Luckett of being abrasive and a slight nagger. He also believes Luckett is not as loving to his daughter as he would prefer her to be, which Luckett denies. 
Cheating rumors surface involving Tommicus Walker
Despite their issues with communication and conflict resolution, things between Luckett and Walker appeared to get better – at least enough for them to expand their family. Already a stepmother to Walker's daughter and a mother to one with Walker, Luckett became pregnant with Walker's third child.
While the occasions should have been joyous, Luckett received disturbing news while on the verge of giving birth. An alleged sex tape of Walker with another woman in a Dallas hotel room began surfacing.
The video evidence showed a man that resembled Walker asleep, as well as the man engaged in various sexual acts. To make things worse, the man on the video had the same tattoo as Walker, a tattoo on his leg with the name Ruby, Walker's late mother. 
Tommicus Walker's social media activity has fans speculating about the current status of his marriage to LeToya Luckett
Amid the sex tape scandal, Walker asked for prayers for him and Luckett on his Instagram account. Luckett gave birth to the couple's second child, a son named Tysun Wolf Walker in September 2020.
The couple is no longer following one another on Instagram. Madame Noire notes that Walker has been absent from Luckett's page since June when she posted a Father's Day tribute to him. 
Walker, however, has been posting quotes that hint at him overcoming hardship. More recently, several blog sites captured screenshots of Walker asking fans to respect his privacy, leading many to wonder if his relationship with Luckett is on the rocks.
Luckett has not spoken publicly on the cheating allegations.