Have Toni Braxton and Birdman Finally Tied The Knot?
After an on-again-off-again relationship, Birdman and Toni Braxton may have finally gotten married. The two lovebirds had a lengthy engagement and Braxton promised to become Birdman's wife by the end of 2020. A recent post from Braxton's sister hints that the two have tied the knot.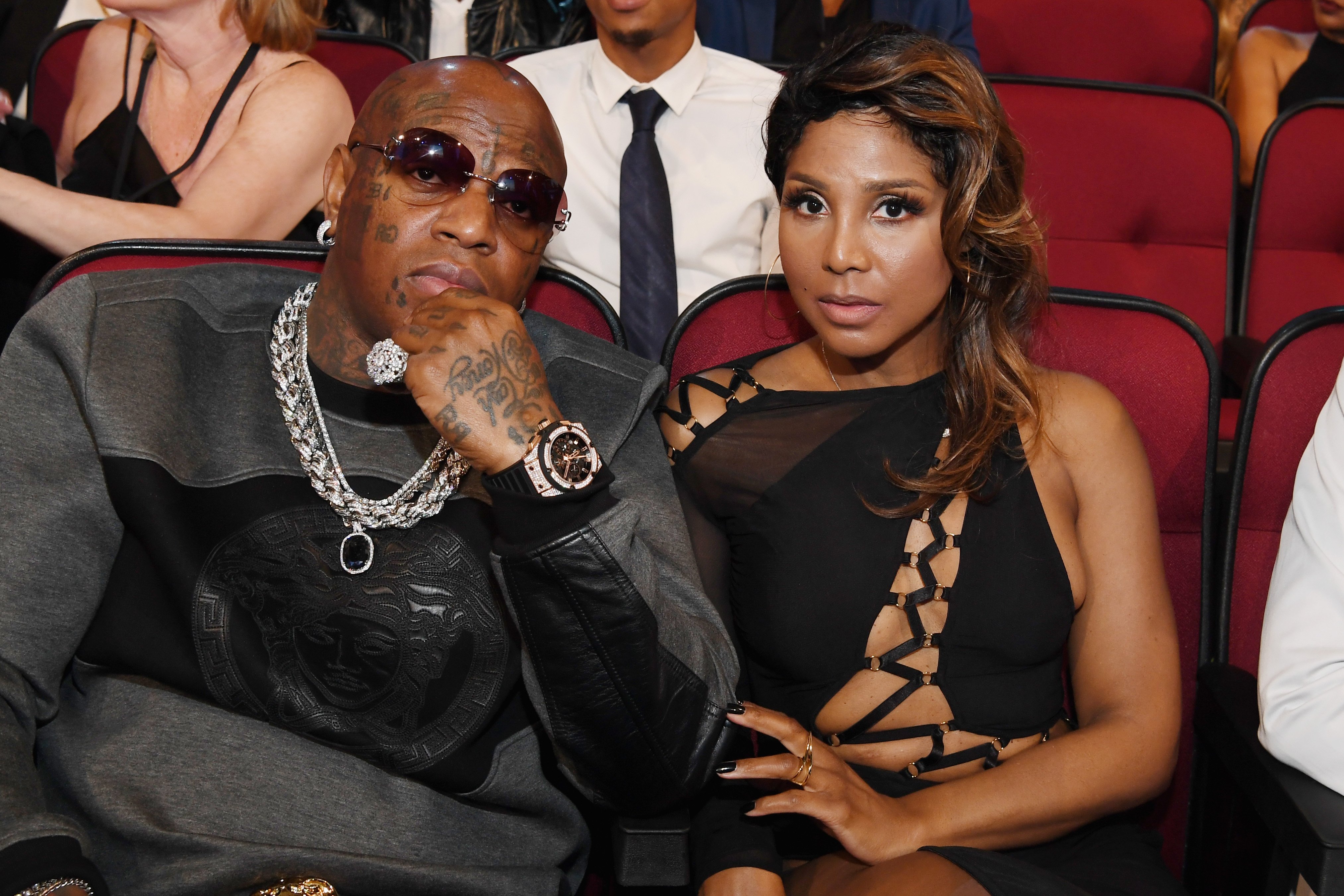 Toni Braxton and Birdman's relationship have had some bumpy times
Rumors about Braxton and Birdman's relationship began swirling when Braxton was spotted by fans in Birdman's hometown holding hands with the rap mogul. In 2016, TMZ reported that Birdman supported the singer for her performance at the inaugural Grammy Park event.
They made their red carpet debut together at the 2016 BET Awards. Braxton followed it up by famously serenading Birdman at his 48th birthday bash in New Orleans months later. The Shade Room reposted video footage of Braxton singing to Birdman.
She confirmed their relationship during season 6 of Braxton Family Values. He's made several appearances on the show. Braxton was spotted with a massive diamond on her ring finger for months before she confirmed their engagement on the show.
Related: Is Toni Braxton Single Again? This Clue Suggests She and Birdman Broke Up
Unfortunately, the couple would briefly split. Braxton initially said she'd lost her engagement ring but she deleted all photos of Birdman on her social media, leading fans to believe they'd split. Birdman also posted a cryptic message to his social media hinting to the breakup.
They later reconciled. Toni admitted in an Atlanta radio interview that the public's opinion of her relationship had an effect on her.
"When we were out, it was a lot of people saying things and I'm kind of sensitive. I can't deny it. And I want to keep our business private," she explained. "People can ask me questions, I'm fine with that. It's just sometimes, people just have too much of any opinion, I think socially, if you're reading on stuff, and I didn't like that. So we decided we were gonna keep our life quieter."
Tamar Braxton's Instagram post alludes to a possible wedding between Toni Braxton and Birdman
After seemingly breaking up and making up several times, Braxton vowed to marry Birdman by the end of 2020. During a chat with The Rickey Smiley Morning Show, Braxton explained the delay in wedding planning.
"We have gone back and forth on wedding dates and we've had a great date but then it was getting too big. We didn't want a big wedding," she said. She admitted that her rapper beau wanted a "drive-thru" quickie wedding, which she was adamantly against. "I'm like 'We are NOT doing a drive-thru, I'm not ordering fries after we get married. We've been trying to figure it out." Still, she said she would be Mrs. Birdman in the end.
Related: After Postponing Their Wedding, Toni Braxton Says She and Birdman Are Getting Married This Year
It looks like the two may have jumped the broom. Braxton's youngest sister Tamar posted a cryptic message to her Instagram story. "Congratulations love birds," Tamar captioned an old photo of her eldest sister and Birdman holding hands. Tamar also included several emojis, including kisses, heart eyes, an exclamation point, and an eye roll emoji.
Fans believe Tamar's post is a hint to Braxton and Birdman saying "I Do." Birdman's birthday is on Feb. 15. The other Braxton siblings wished him a happy birthday on their respective social media pages, but none included messages similar to Tamar's.
Tamar has been the most outspoken about her sister's relationship. She previously admitted she believed they'd eloped, which Braxton denied.