'Hawaii Five-0' Series Finale: Fans React to the Show's Ending
[Spoiler alert: This article discusses plot details from the Hawaii Five-0 series finale.]
The sun has set on Hawaii Five-0. After 10 years, the CBS reboot aired its final episode on April 3. The sudden cancellation of the show — which was only announced in late February — was a shock to fans, many of whom weren't prepared to say goodbye to Steve McGarrett (Alex O'Loughlin),  Danny "Danno" Williams (Scott Caan), and other characters they'd come to love. And after watching the last-ever episode of the island-set show, they took to social media to share their reactions to how the writers wrapped up the series. 
Goodbye to McDanno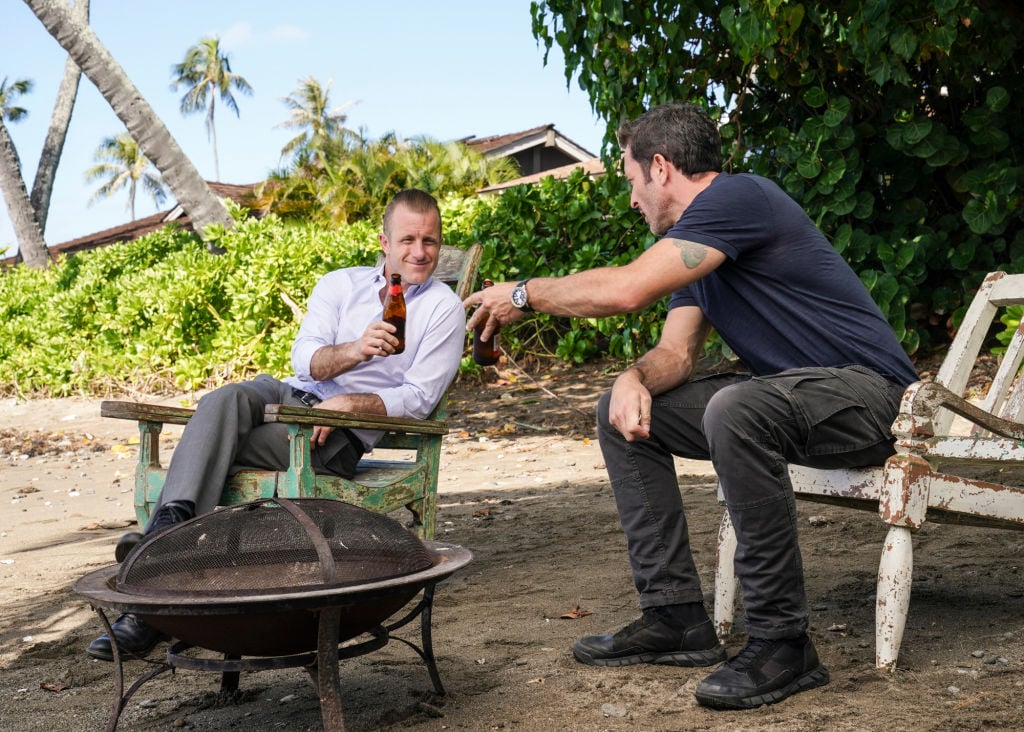 In the Hawaii Five-0 series finale, titled "Aloha," McGarrett confronts Daiyu Mei (Eugenia Yuan). She wants to get revenge for the death of her husband Wo Fat, who McGarrett killed in season 5, as well as get her hands on a cipher McGarrett's mother left him that will lead to a fortune hidden in a crypt. She kidnaps Danno and uses him as a bargaining chip to get McGarrett to hand over what she wants. Danno manages to escape (just as McGarrett arrives to rescue his friend), but not before being badly injured. Fortunately, he survives. Meanwhile, the Five-0 team tracks down Daiyu Mei and McGarrett arrests her. 
With Daiyu Mei locked up, it's time for McGarrett to say his emotional goodbyes to his friends and colleagues, including Danno, ending the partnership fans dubbed "McDanno." "It feels like my main dude is leaving me," Danny says. At the end of the episode, McGarrett boards a plane headed to an unknown destination. But before the flight departs, his old flame Catherine Rollins (Michelle Borth) shows up and takes the seat next to him. They hold hands as the plane prepares to take off. 
An emotional reaction to the 'Hawaii Five-0' series finale 
For many fans, the final Five-0 episode was a fitting send-off for McGarrett and the rest of the characters. On Twitter, they praised the emotional goodbyes and thanked the show's creators for 10 years of episodes. 
"Thanks for providing sun and surf for us during our long Buffalo winters — a sanity saver, truly — and for creating such warm characters and great storylines," tweeted a fan. "You'll be missed!" 
Others said the finale left them in tears. "The goodbyes were so amazing, I cried. The McDanno scenes were perfect. I even enjoyed Catherine," tweeted one. 
But not everyone was happy
Though there were a lot of positive comments about the finale, some fans had some criticisms. A number felt that the last episode was a betrayal of McGarrett and Danny's bromance. They weren't happy to see Steve leave his buddy behind and jet off with Catherine. 
"I mean Steve left the person he cares about most to go chase after a chick he hasn't seen in years but whatever," one annoyed viewer commented. 
"They always talked about leaving together on the show and how they would sit around enjoying life. Then, they split them up after 10 years?" another wrote. 
Other viewers were upset by one particular goodbye. They were crushed when McGarrett bid farewell to his loyal dog. 
"I can't believe Steve didn't take Eddie with him," read a typical comment. 
A few others were holding out hope that the door had been left open for a possible McDanno reunion, perhaps on a spinoff or on a show that's set in the same universe, such as Magnum P.I. 
"Seemed like it ended with an option to come back at some point? Or spin off? Maybe after a break they will bring it back," wrote one hopeful viewer.