'Hawkeye': 5 of Hailee Steinfeld's Best Roles
Hailee Steinfeld will be starring as Kate Bishop in Marvel's 'Hawkeye.' But she has appeared in a number of other prominent shows and movies, too. What are some of Hailee Steinfeld's other memorable roles?
Marvel's 'Hawkeye' is set to premiere in November, and Hailee Steinfeld will star as Kate Bishop, apprentice to Clint Barton (Jeremy Renner). Fans might know Hailee from her music. She has received significant radio play recently with songs like 'Most Girls.' But what are some of Hailee Steinfeld's most memorable acting roles?
Mattie Ross in 'True Grit'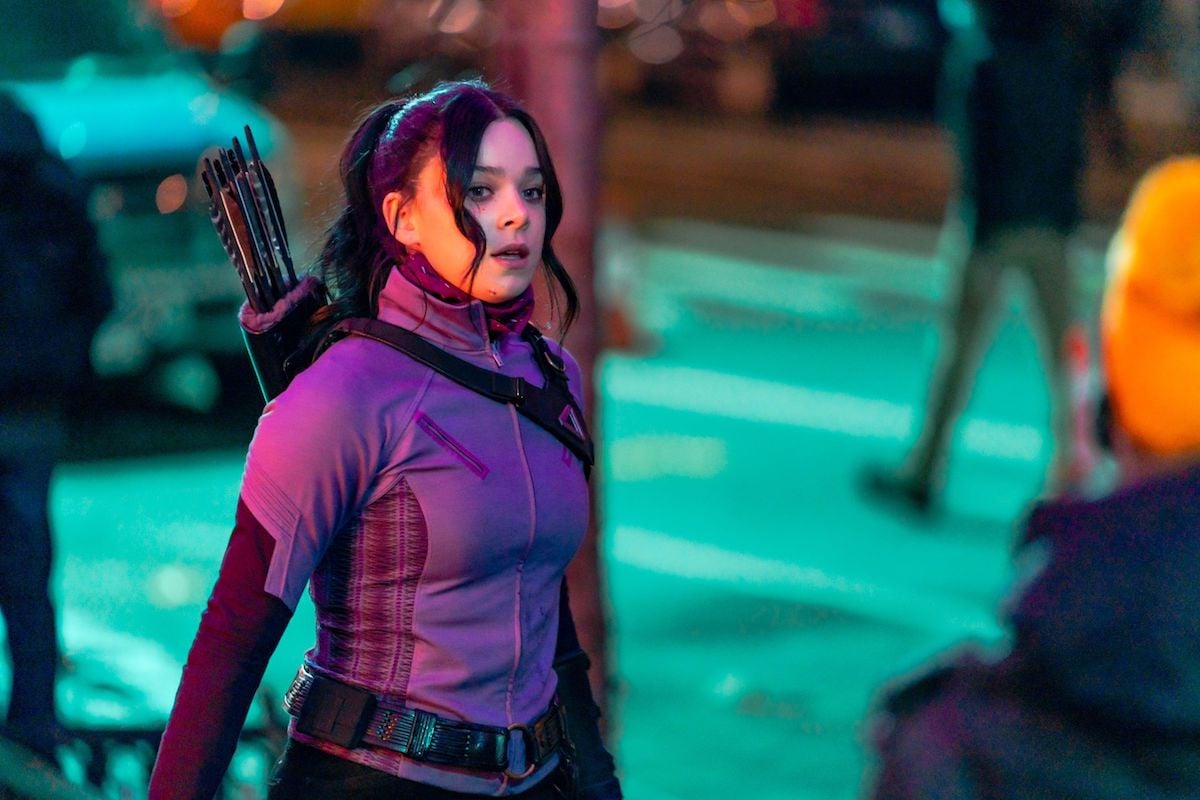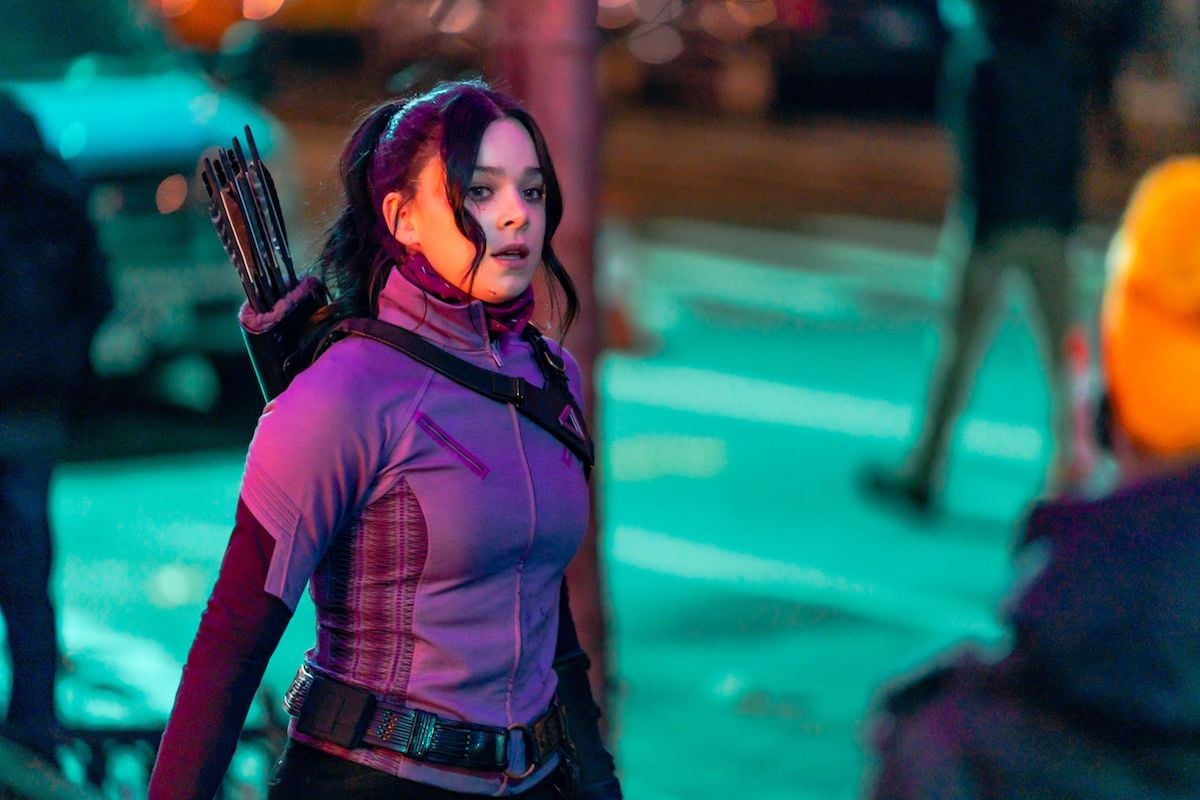 In 2010, Hailee Steinfeld starred in True Grit as Mattie Ross. In this Western, she plays a young girl bent on hunting down the man who killed her father. She's smart and confident, clearly the leader of her family, even more so than her mother. 
She hires U.S. Deputy Marshal Rooster Cogburn (Jeff Bridges) to find the man. And she insists on going along with him, feeling the need to be a part of exacting vengeance on the man. Over the course of the movie, Rooster, a hardened and solitary character, comes to care deeply for her. And what's more, he takes her seriously. Rooster values Mattie's courage and intelligence, setting aside any prejudices he originally had about her age or gender.
Hailee Steinfeld as Charlie in 'Bumblebee'
Hawkeye isn't Hailee Steinfeld's first venture into popular fandom franchises. In 2018, she played Charlie in the Transformers movie Bumblebee. Charlie is a teen who is grieving the loss of her father, and isn't too happy about her mother's new boyfriend.
When she tries to start an old Volkswagen Beetle, it transforms into B-127, and she gives it the name "Bumblebee." She then unlocks a message from Optimus Prime urging Bumblebee to protect the planet.
Gwen Stacy in "Spider-Man: Into the Spider-Verse"
Hailee Steinfeld has been involved in animated films, as well. In 2018, she played Gwen Stacy in Spider-Man: Into the Spider-Verse. Gwen is best known for being one of Peter Parker's love interests, of course. But she is a compelling character in her own right, as this movie demonstrates.
In the film, which stars Miles Morales (Shameik Moore) as Spider-Man. This version of Gwen is Spider-Woman from another dimension. And at one point, she is the one who rescues both Miles and Peter. She's a skilled hero who supports Miles as he is coming into his own. Steinfeld will be reprising the role for the upcoming sequel.
Emily in 'Pitch Perfect 3', a musical role for Hailee Steinfeld
This role is a perfect fit for Hailee Steinfeld, given her musical ability. Emily is a senior at Barden University. She is also the current leader of the Bellas choral group. Taking over for Stacie (Alexis Knapp), who is eight months pregnant, Emily joins the Bellas for their international tour.
The tour takes them to Spain. Over the course of the film, they meet DJ Khaled, get abducted aboard a yacht, and more shenanigans.
Emily Dickenson in 'Dickenson'
Hailee Steinfeld has played more than one Emily over the years. In this Apple TV + series, she goes more literary, playing poet Emily Dickenson.
The series takes place in Dickenson's time but has a more modern tone. It follows the poet as she butts up against the constrictions placed on her as a woman. She's independent-minded and wants to be a writer, but it is often an uphill battle. She's also in love with Sue, her friend and her brother's fiance.