'Hawkeye' Fans Believe They Spot Yelena Belova in a New Promo
Is it almost time for Yelena Belova to arrive in New York City and confront Clint Barton in 'Hawkeye'? Some Marvel fans think Florence Pugh's character is in a new promo, but only time will tell if it is her.
Clint Barton's problems in Hawkeye are about to get a lot more complicated. Yelena Belova's appearance in the newest Marvel Disney+ show has been teased since one of the post-credits scenes in Black Widow. So fans are eagerly awaiting her arrival in Hawkeye, and some believe that Yelena Belova is in a new promo for the series.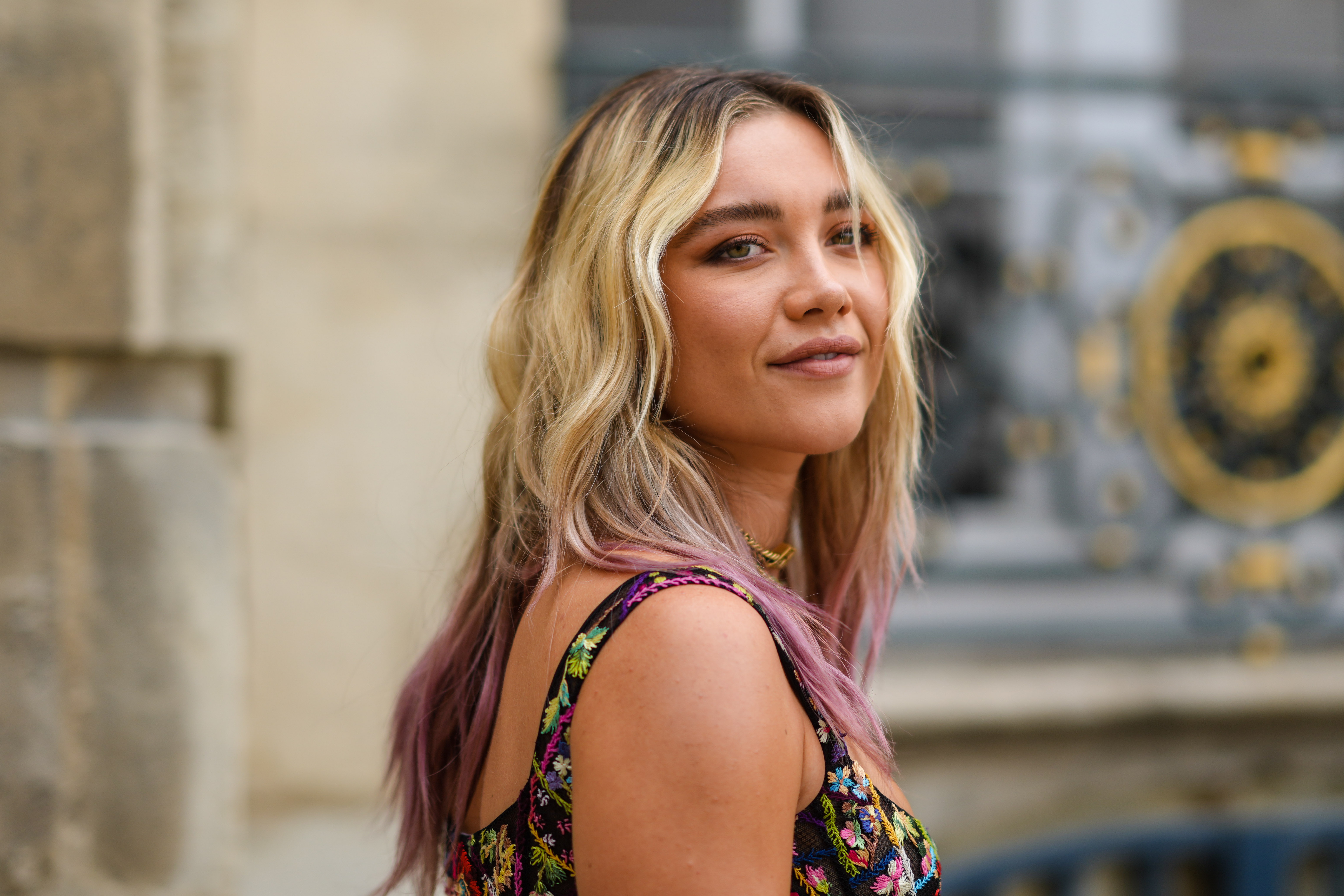 Florence Pugh will reprise her role as Yelena Belova in 'Hawkeye'
Yelena Belova, played by Florence Pugh, first appeared in Black Widow as Natasha Romanoff's adopted sister. She grew up alongside the future Avenger, and they both went through training in the Red Room. Yelena and Natasha were separated when they were very young, but they reunited to stop Dreykov and the Black Widow program.
Their sisterly bond was evident, so it was heartbreaking for fans who knew that Natasha would go on to sacrifice her life in Avengers: Endgame.
At the very end of Black Widow, Yelena visits her sister's grave in a post-credits scene. Valentina Allegra de Fontaine, who is Yelena's new boss, shows up and assigns her a target. Valentina tells Yelena that she wants to send her after Natasha's killer, and she gives her a photo of Clint Barton.
Later, Marvel announced that Florence Pugh would reprise her role as Yelena Belova in Hawkeye. And after three episodes in, fans wonder when the potential new Black Widow will arrive.
New 'Hawkeye' promo may feature Yelena Belova
After Hawkeye Episode 3 aired, Marvel Studios released a 15-second promo on YouTube for the remaining three episodes.
Toward the end of the video, the voiceover claims, "The biggest surprises are yet to come," as a figure fully covered in tactical gear and wearing glowing green goggles appears. When reacting to the mysterious person, Kate exasperatingly says, "Who's that?"
Many Hawkeye fans took to Twitter to express their excitement for the new character, who they believe to be Yelena Belova.
One Twitter used said, "We're so close to seeing Yelena I'm shaking," while another person claimed, "Yelena's time has come!"
While we have no confirmation that the new character is Yelena, there are similarities between their appearance and one of Yelena's costumes in the comic books.
In the comics, Yelena is turned into a Super-Adaptoid after getting severely injured. And the glowing green goggles in the Hawkeye promo are reminiscent of Yelena Belova's costume as a Super-Adaptoid.
Hailee Steinfeld discusses working with Florence Pugh
During an interview with Cosmopolitan, Hawkeye star Hailee Steinfeld revealed that she knew right away that she would get along with Yelena Belova's portrayer, Florence Pugh.
"Oh, one hundred percent. I honestly felt that right away. And I hope to god she'd say the same thing," Steinfeld said. "Jeez. Now that I say it, I'm like, 'I knew right from the start!' And what if she was like, 'This girl?' No, I think we just had similar energy."
The actor recalled, "We had a moment together where we were shooting, and something went wrong. There was no recovering from it. I started laughing so hard that somebody thought I was crying. I don't know what that says about my laugh."
"And I just remember a flood of people rushing in and being like, 'Is everyone OK?' And I'm literally facedown on the ground, just hysterically laughing," Steinfeld said. "Mind you, we were in a scene that was in no way, shape, or form meant to be at all funny. We really did have a wonderful time together."
Hawkeye, featuring Florence Pugh as Yelena Belova, airs Wednesdays on Disney+.