'Hawkeye' Fans Can't Get Over Episode 4's Parallel to 'Avengers: Endgame'
Just like Clint Barton, fans are still grieving Natasha Romanoff's death, and they are very emotional about a scene in 'Hawkeye' Episode 4 that parallels the moment Natasha died.
Much of Marvel's Disney+ series, Hawkeye, deals with the fallout from Clint Barton's story in Avengers: Endgame. In particular, he is facing the consequences of his time as Ronin and grieving the death of his best friend, Natasha Romanoff. Fans noticed that a scene in Hawkeye Episode 4 directly parallels a character-defining moment for Clint in the fourth Avengers film, and they are quite emotional because of it.
[Spoiler alert: This article contains spoilers from Hawkeye Episode 4.]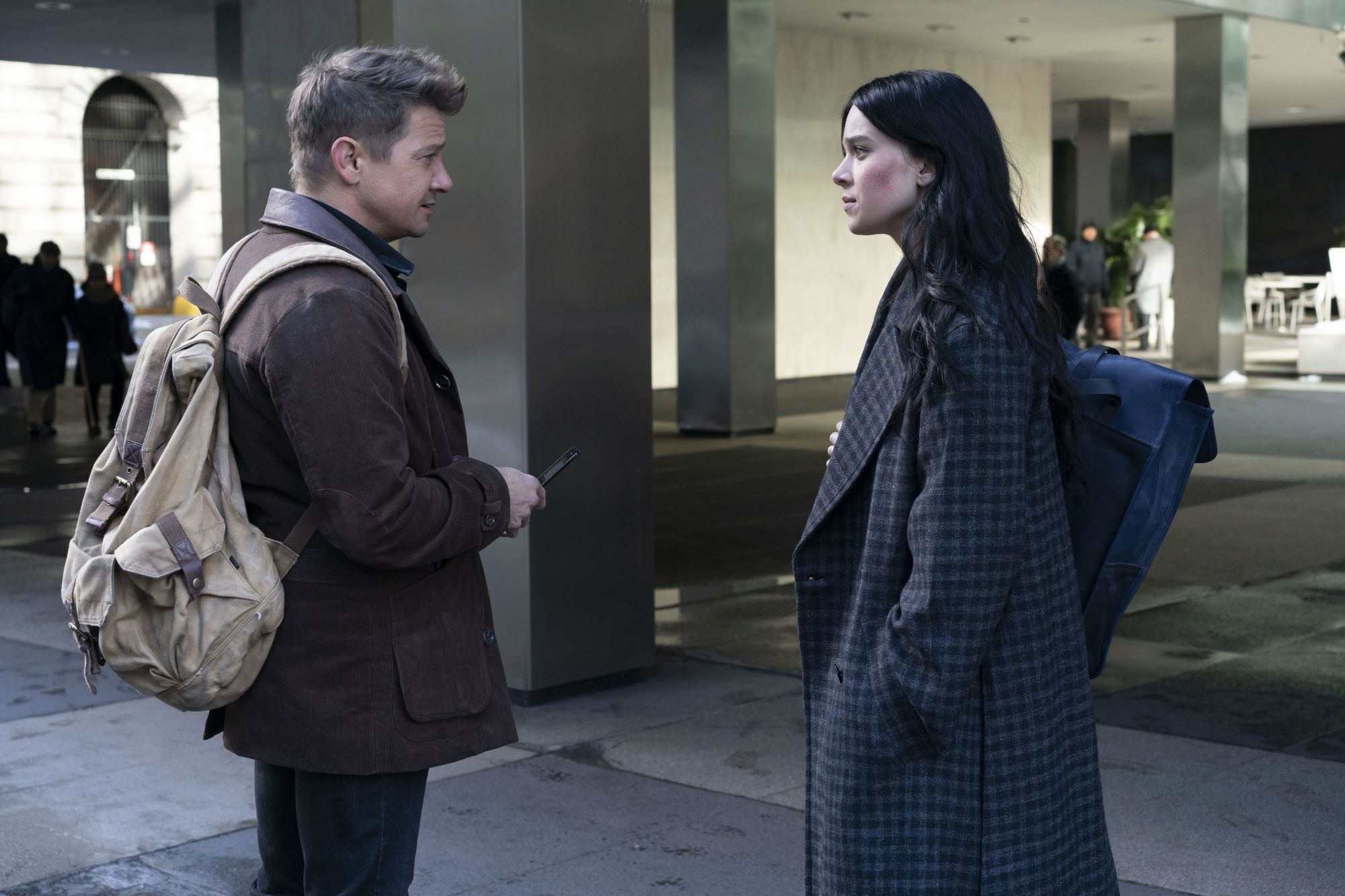 Natasha Romanoff died in 'Avengers: Endgame'
As many Marvel fans recall, Natasha Romanoff, aka Black Widow, sacrificed her life to get the Soul Stone in Avengers: Endgame. This moment indirectly set in motion some of the events of Hawkeye, and it was directly referenced in episode 4.
In the movie, the remaining Avengers task Natasha and Clint with retrieving the Soul Stone via time travel. Unfortunately, nobody realized the sacrifice required to gain the stone.
The Red Skull, the guardian of the Soul Stone, informed the pair that one of them would have to die to get the stone. Natasha and Clint fought over which one of them would give their life. Clint flung himself over the cliff in Vormir, but Natasha used a grappling hook to save him.
Natasha's death scene is emotional, to say the least. Clint tried to hold on to her as long as he could until she told him, "It's OK." She used her weight to free herself from his grasp and fell to her death. And, unfortunately for Clint and Marvel fans, they almost had to relive this moment in Hawkeye Episode 4.
Clint almost loses Kate in 'Hawkeye' Episode 4
Toward the end of Hawkeye Episode 4, while Clint and Kate are fighting Echo and Yelena Belova on a roof, Yelena throws Kate off the side of the building.
Thankfully, Kate is not the one Yelena is after. Before Yelena knocked Kate off the roof, she attached a rope to her. This ensured that Kate would dangle on the side of the building instead of falling to her death.
However, Clint did not know that Yelena had done this, so he assumed Kate would suffer the same fate as Natasha. He yelled "No" multiple times as he ran to the edge of the roof, where he saw Kate dangling. Realizing the danger of the situation, Clint cut Kate free, and she safely landed in a strand of Christmas lights.
Fans took to Twitter to express their emotion over the parallel between the scene in Hawkeye Episode 4 and Natasha's death in Avengers: Endgame.
One fan said, "No because I can't even imagine how triggering this had been to Clint!" A different Twitter user exclaimed, "Marvel is sick for this one!"
Another fan commented on a tweet referencing the parallel, "No the way he completely froze like……… marvel please do not do this to me."
'Hawkeye' Episode 4 makes more than one reference to Natasha's death
Sadly, the parallel to Avengers: Endgame is not the only time Hawkeye Episode 4 referenced Natasha Romanoff's death. Early in the episode, Kate's mom, Eleanor, tells Clint that she doesn't want her daughter working as a superhero. Clint tells her that Kate's pretty good at what she does, but Eleanor states that so was Natasha Romanoff, and she still died.
Later in episode 4, Kate asks Clint about the best shot he ever took. He replies that it's the one he didn't take, alluding to the time S.H.I.E.L.D. sent him to kill Natasha, but he spared her life. Clint tells Kate, "She was the best there was."
It's clear that Natasha's death plays a big part in Hawkeye. During the Hawkeye launch event, executive producer Trinh Tran talked with Variety about how Black Widow impacts the Disney+ series.
"And that actually is one of our central points at the start of the series, is really showing what he's still dealing with emotionally, losing his best friend Nat from Endgame," Tran said. "And we do go through that and carry that through the rest of the series."
Hawkeye airs Wednesdays on Disney+.