'Hawkeye': New Promo Reveals Clint Barton Paying Homage to Tony Stark
Tony Stark's legacy lives on in the Marvel Cinematic Universe. And who would have ever thought that Hawkeye would be the one to honor his former fellow Avenger? Marvel is gearing up for the premiere of Hawkeye on Disney+, and a new promo for the series shows Clint Barton remembering Tony in a very particular way.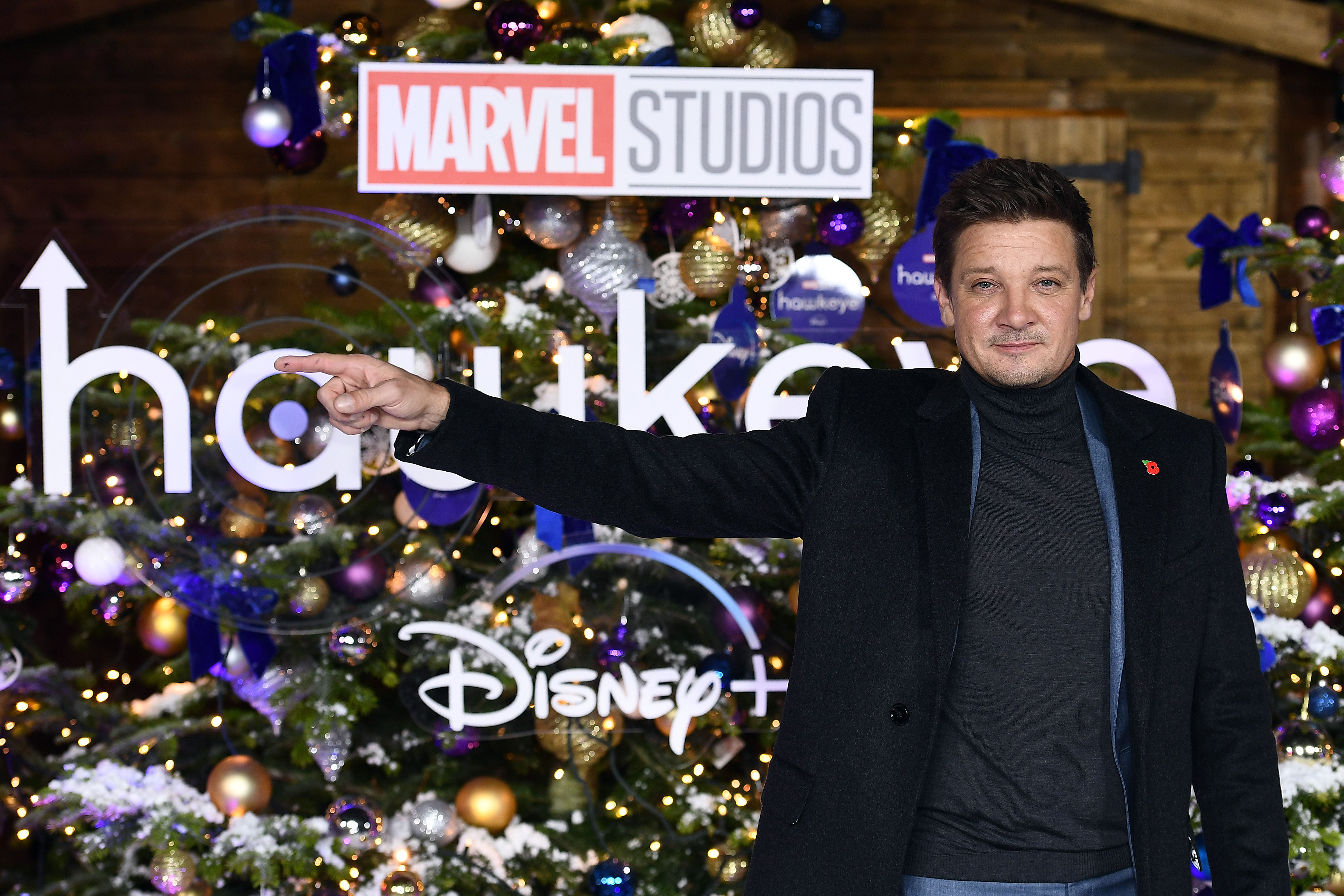 Fans spot Clint Barton using Stark Tech in new 'Hawkeye' promo
Per ComicBook.com, fans spotted a new promo for the upcoming Marvel Disney+ series Hawkeye during Sunday Night Football on Nov. 14. Most of its footage has been seen before in previous trailers. But in the new Hawkeye video, Clint Barton uses Stark Tech to prepare for a fight.
Clint says, "We need a ton of trick arrows." And the promo shows him using Tony Stark's technology to make the specialty weapons. Kate then uses one of the trick arrows to blow up a van. She tells Clint, "You gotta show me how to make those."
Clint and Tony never had a close relationship that fans saw onscreen, and they even butted heads multiple times in the MCU. But there's no doubt that being Avengers united them in some way. It will be great for fans to see Clint Barton honor Tony in Hawkeye as a reminder of Tony's legacy.
Clint has survivor's guilt in 'Hawkeye'
During an interview with Business Insider, Hawkeye director and executive producer Rhys Thomas revealed that Clint Barton has some survivor's guilt following Avengers: Endgame. As fans recall, Clint and Natasha fought over which one of them would sacrifice themself to get the Soul Stone. In the end, Natasha convinced Clint to let her go.
Thomas said, "I think, dramatically, it was the right thing to do. Clint, he's a family man. I think selfishly, for our show, it does set you up with a character. That he did these dark things as the Ronin but then, yes, had someone sacrifice herself even knowing that so that he could have his life back with his family. And that was an interesting entry point for me."
He continued, "It's just understanding that person and what they must feel, that survivor's guilt and carrying that weight on your shoulders. This is two years after [Avengers: Endgame], and he's ostensibly got everything that he wanted back. He's with his wife and his kids, but can you shut that away? Obviously not, and that's what we get to deal with."
Florence Pugh will be reprising her role as Yelena Belova in Hawkeye, so we know that Clint Barton's grief and guilt will be at the forefront of the show.
'Hawkeye' premieres on Nov. 24
Hawkeye's premise reads, "While in New York City post-Blip, Clint Barton must work together with the young archer Kate Bishop to confront enemies from his past as Ronin in order to get back to his family in time for Christmas."
The cast of Hawkeye includes Jeremy Renner as Clint Barton, Hailee Steinfeld as Kate Bishop, Vera Farmiga as Eleanor Bishop, Fra Fee as Kazi, Tony Dalton as Jack Duquesne, Zahn McClarnon as William Lopez, Brian d'Arcy James as an unknown character, Alaqua Cox as Maya Lopez/Echo, and Florence Pugh as Yelena Belova. Also, Linda Cardellini, Ava Russo, Ben Sakamoto, and Cade Woodward reprise their respective roles as Clint's wife and children.
Fans can see Clint Barton's return in the first two episodes of Hawkeye, premiering on Disney+ on Nov. 24. The series will run for six episodes.
RELATED: 'Hawkeye': Clint Comes Face-to-Face With Katniss Everdeen in Hilarious New Clip From the Upcoming Show