Hayden Christensen Is Returning as Darth Vader in the Kenobi Disney+ Series; It's 'The Rematch of the Century'
Star Wars fans were looking forward to Dec. 10 as a big announcement day. Disney was planning on sharing a ton of exciting news about Lucasfilm, Marvel, and more titles, so there was bound to be big news involving upcoming streaming series and movies. 
But one thing that many fans might not have been expecting was the announcement that Hayden Christensen is coming back in the role of Darth Vader for the Star Wars: Obi-Wan Kenobi Disney+ series. It was one of the biggest announcements from the Star Wars portion of the Disney Investor Day presentation. So what does that mean for the show and for Christensen? And for Darth Vader?
Hayden Christensen is coming back as Darth Vader in the Obi-Wan 'Kenobi' series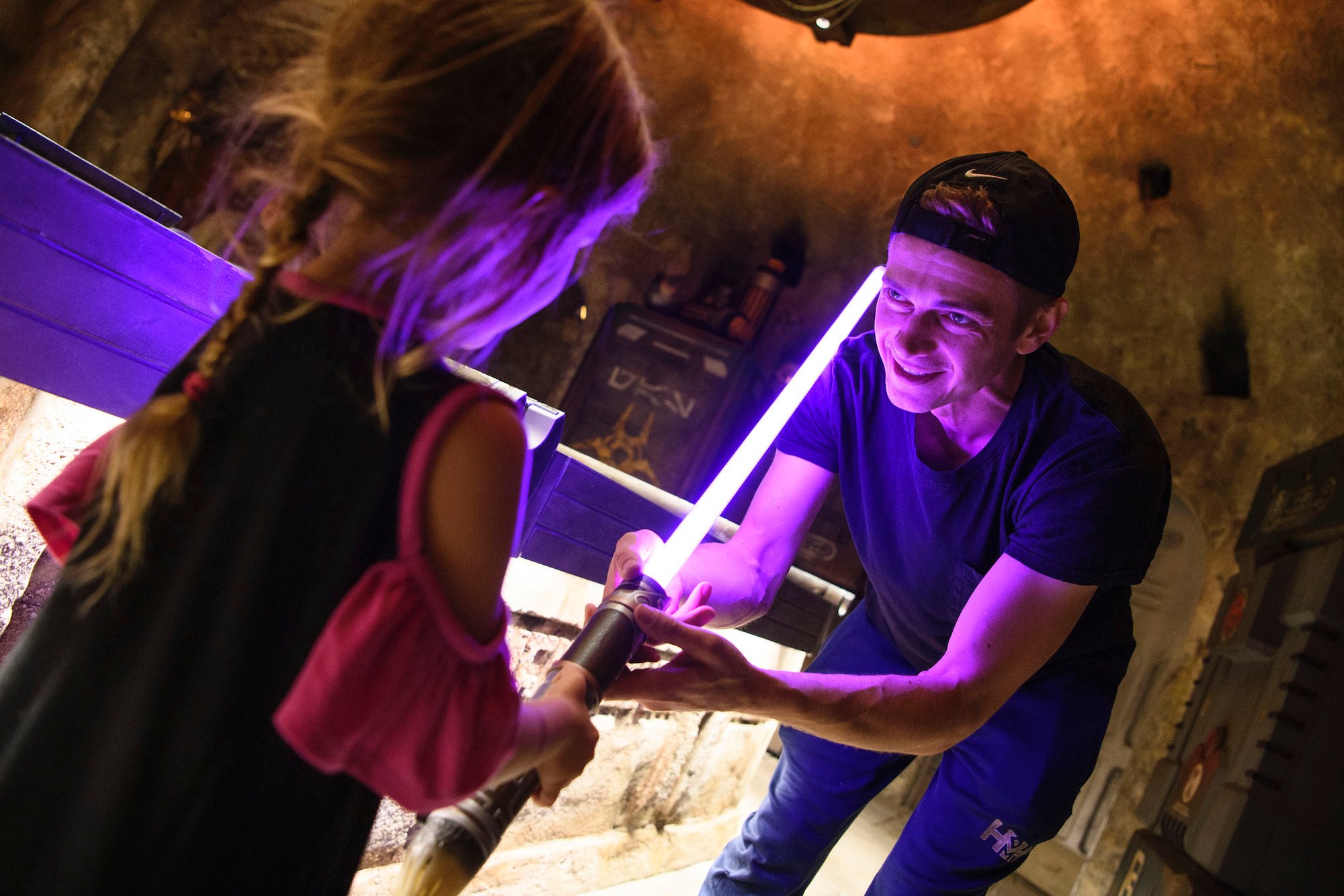 Christensen coming back in the role of Darth Vader, or in any capacity in the Star Wars galaxy, has been a wish and a rumor for some time now. Even before his voice appeared at the end of The Rise of Skywalker, there was talk that Anakin Skywalker's Force ghost would make an appearance at some point. 
Now, it's official that Christensen is coming back and it's going to be in the Kenobi series that's coming to Disney+. The news was part of the Dec. 10 lineup of announcements from Disney. 
"Hayden Christensen returns as Darth Vader, joining Ewan McGregor in OBI-WAN KENOBI. The Original Series begins 10 years after the dramatic events of Revenge of the Sith, and is coming to #DisneyPlus," a tweet from the Star Wars official account read. 
Kathleen Kennedy called it the 'rematch of the century'
Ewan McGregor has, of course, been attached to this series for a while, since it was announced, and it takes place years after Episode III — Revenge of the Sith. This, of course, is just the icing on the cake for fans. 
It'll be the first time Christensen has returned to Star Wars since 2005's Episode III, and will show him as Darth Vader. It's unclear if he'll be in the series in other capacities, possibly in flashbacks or visions. But for right now he's for sure coming back as the Sith Lord. 
According to The Hollywood Reporter, preview footage was shown that included interviews with those behind the project. It didn't have actual footage or a behind-the-scenes look because the series doesn't film until next year. But in what was shown, McGregor praised the chance to get to work with Christensen again. 
"The most beautiful thing of all [about the series] is that it's brought me back together with Hayden," he said. 
He also said that they'll get "another swing at each other," reminding fans of the ill-fated Mustafar scene in Revenge of the Sith.  
President of Lucasfilm Kathleen Kennedy said that the two back together again was "the rematch of the century." 
Kennedy's use of the word "rematch" is also a really interesting choice here. Will fans see Kenobi and Darth Vader face off? It is a limited series, so it could briefly happen.
When does this series take place?
As stated above, Star Wars: Obi-Wan Kenobi takes place years after Star Wars: Episode III — Revenge of the Sith. Originally, it was going to be eight years after, but now Lucasfilm is reporting 10 years. Regardless, Obi-Wan is on Tatooine, like we see at the end of the movie, and that's where Luke finds him in A New Hope. He's living as a hermit on the planet still all those years later. Looking after the kid.
In a previous interview with Men's Journal last October, McGregor said that the show is going to touch on the trauma Kenobi went through during the Jedi Purge. You know, after he had to battle his brother?
"It will be interesting to take a character we know in a way and show him—Well, his arc will be quite interesting, I think, dealing with that the fact that all the Jedi were slaughtered with the end of Episode III," he said. "It's quite something to get over."
Star Wars is just starting to dive into stories that deal with that time period and the PTSD that goes along with surviving something like that. With stories like Jedi: Fallen Order and the novel Ahsoka. But this will be a major addition, considering Obi-Wan is such a well-known character and McGregor's portrayal is so favored, especially after all these years.  
Debrah Chow is directing, and she said that in this time period, "Just being a Jedi, it's not safe," The Hollywood Reporter wrote. The Empire is in full swing, they have Inquisitors out taking in Jedi, and Darth Vader is obviously at full strength. 
Christensen's appearance in this series also opens up further appearances from the actor in the future, including the new Ahsoka series starring Rosario Dawson. If that's the path they want to go, of course. Star Wars fans have a lot to look forward to.