Hayden Christensen's Daughter Has No Idea He's Darth Vader Yet; 'Nobody Will Mess With Her!'
It's been more than 15 years since Star Wars: Episode III — Revenge of the Sith came out in theaters, marking the end of the prequel trilogy of Star Wars films. 
While there was a lot of discourse at the time about whether it was well-liked or not, today it's much more well-received by fans. And it is highly important to the overall story, of course, since it shows the fall of the Jedi and the creation of Darth Vader. 
It was also the last time Hayden Christensen was Anakin Skywalker and Darth Vader. But he'll soon be stepping into that role again for the Disney+ Obi-Wan Kenobi series. Interestingly, though, his daughter has no idea that he played such an iconic role and villain. 
Hayden Christensen's daughter doesn't know he's an actor, let alone Darth Vader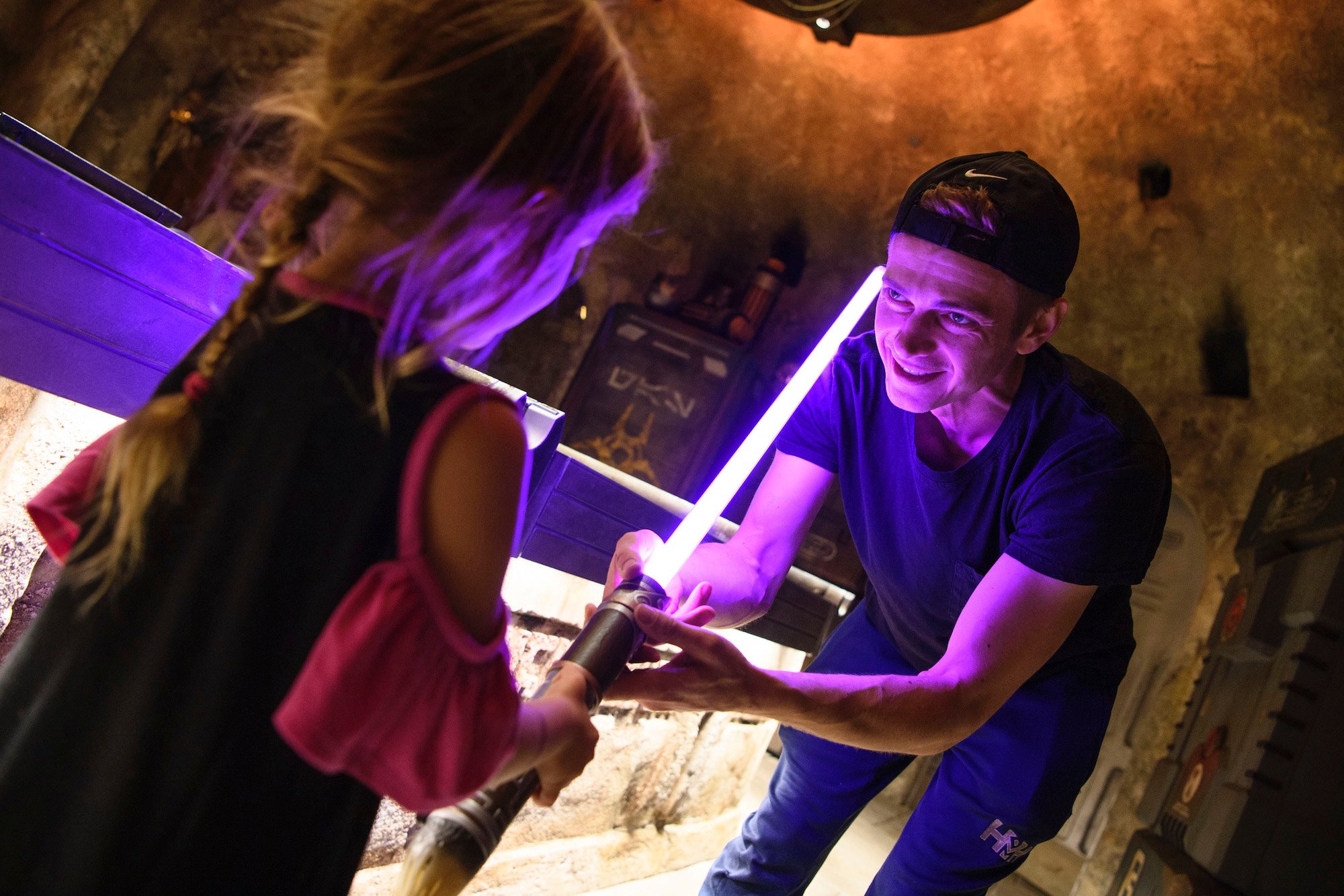 RELATED: Ahsoka Tano Has a Lot of Experience Dealing With Mandalorians, Working With Them and Killing Them
In a recent interview with Us Weekly on Dec. 11, Christensen's ex Rachel Bilson talked about how their daughter doesn't know what they do for a living. And definitely has no clue that Christensen is the villain to end all villains.
"Luckily, she's not aware that her dad is one of the biggest villains of all time," she said. "When that [time] comes, I don't know how that'll probably fare in school because nobody will mess with her!"
Christensen and Bilson, who starred on The O.C., met on the set of their film Jumper in 2007 and hit it off, according to Bustle. They had a child together, Briar Rose, who is now around six or so. And Christensen and Bilson split in 2017 but still co-parent, and it seems rather well.
But their daughter isn't completely oblivious to what they do. Bilson said that she's seen her make a self-tape in the past, and knows that there are actors on TV. So she "has a tiny grasp" of what actors are, just not "totally."
Christensen is stepping back into the role of Vader soon for the Obi-Wan Kenobi series
While their daughter is getting older and probably would have stumbled across Star Wars eventually, she definitely will now. And that's because Christensen is going to playing Darth Vader again in the Disney+ Obi-Wan Kenobi limited series. It was announced on Dec. 10 and it's already in production.
"It was such an incredible journey playing Anakin Skywalker," Christensen said in a press release posted to the official Star Wars site. "Of course, Anakin and Obi-Wan weren't on the greatest of terms when we last saw them. It will be interesting to see what an amazing director like Deborah Chow has in store for us all. I'm excited to work with Ewan again. It feels good to be back."
The last time Anakin and Obi-Wan faced off was on Mustafar and it ended with Anakin losing limbs and burning on the lava planet. Kenobi didn't finish his former Padawan and brother-figure off, but he instead went back to meet up with Yoda and Senator Organa as Padmé gave birth to Luke and Leia. Obi-Wan then went and looked after Luke Skywalker on Tatooine, which then leads into A New Hope, where he's then known as Ben Kenobi, a hermit on the desert planet.
What is the series about?
So what is the series going to cover, if Kenobi is just watching Luke from afar for over a decade into his teenage years? It's going to take place 10 years after Revenge of the Sith, and dig into Kenobi's trauma regarding the Jedi Purge.
That's not something Star Wars has gotten into a ton in the past, outside of the Ahsoka novel and the Jedi: Fallen Order video game. So it should be very emotional, especiallt with how much fans love Kenobi's character.
In the announcement video screened for some press and investors on the day of the announcement, Ewan McGregor spoke and talked about the "hunger" that is there for Obi-Wan's character.
"The fans have been waiting long enough," he said, according to Comicbook.com. "I'm closer in age to [original Obi-Wan actor] Alec Guinness now, more worldly and wise. [Obi-Wan] has this one task left: To keep Luke safe. We start on Tatooine and go on quite a rollicking adventure."
The premiere cannot come soon enough.

RELATED: 'The Mandalorian' Foreshadowed Where Season 3 Might (Finally) Go, Which Is Back To a 'Dead' Mandalore