Hayden Christensen's Hobby Turned Into a Farm After Playing Anakin Skywalker in 'Star Wars'
Hayden Christensen starred as Anakin Skwaylker in 'Star Wars,' one of the biggest franchises, ever. Afterwards, he went on to buy a farm, and here's why.
Hayden Christensen had such a major role in the Star Wars Skywalker saga in the early 2000s. He played the teenaged and young adult versions of Anakin Skywalker in Attack of the Clones and Revenge of the Sith. Even though he faced criticism at the time, his role is remembered as vastly important in the Star Wars franchise. Even so, after his role as Anakin, Christensen laid low with acting and actually bought a farm.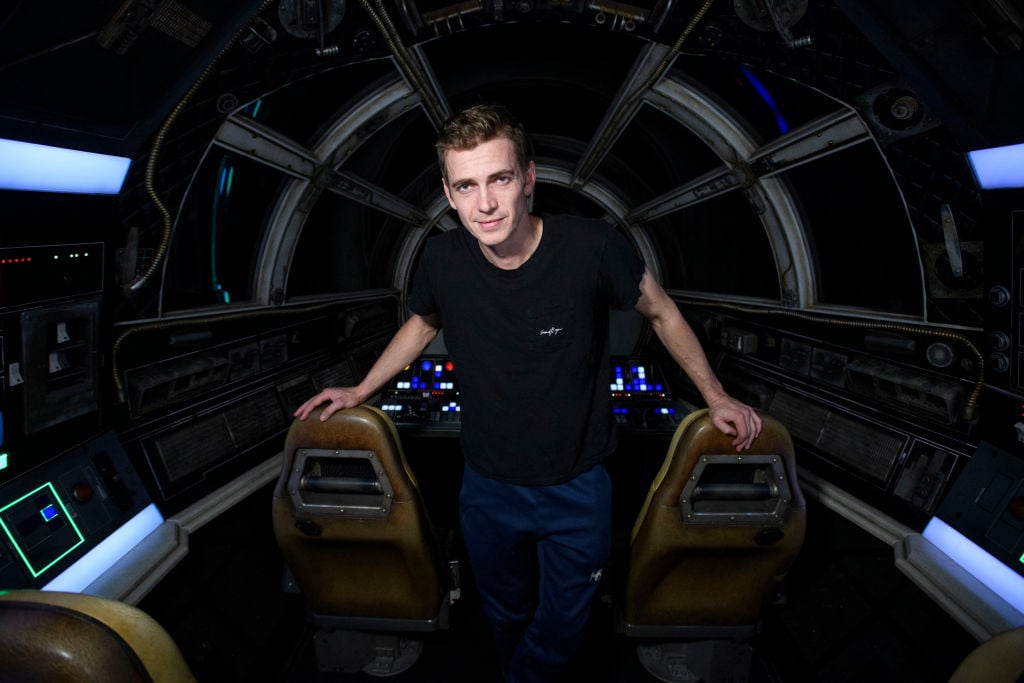 Hayden Christensen bought a farm on a whim 
In an interview with the Toronto Star in 2008, Christensen shared that he made it a hobby to learn about agriculture. 
"It's a hobby, but I want to have the appearance of being a proper farmer," Christensen admitted. "I'm trying to figure it out. It's all new to me, but I would eventually like it to be a fully operational farm with livestock and different crops."
He admitted that it was "a departure for" the actor. But buying a farm was a chance he had to take.
"I was looking at places in New York City and I could either get a couple of thousand square feet or a couple of hundred acres, and having a bit more land appealed to me," Christensen said. "It's my sanctuary. I've been trying to do most of the work myself, including a lot of the carpentry and tiling. I've fixed up an old farmhouse that was on the property."
It seems like he fit in really well with the farm life, based on his interview with The Star. 
"I've got a tractor and an excavator and I'm learning to use all the construction equipment," he said. "Right now there's an apple orchard that I want to extend and I've started a small vegetable garden and I want to turn a hayfield into lavender."
In recent months, Star Wars fans found this fact and one user on Reddit posted a funny, yet related, Rogue One joke. 
Christensen has laid low since 2008 in the acting sphere
After Star Wars, Christensen went on to star in Awake with Jessica Alba and Jumper in 2008. But he wasn't worried with his acting career. In 2015 he told the Los Angeles Times that was given so many opportunities. But he didn't want to feel too much like things were "handed" to him because of it. 
"I guess I felt like I had this great thing in Star Wars that provided all these opportunities and gave me a career, but it all kind of felt a little too handed to me," Christensen said. "I didn't want to go through life feeling like I was just riding a wave."
And even though he did take years off at a time, he knew it would impact his acting, but it wasn't a top priority. 
"But I don't know — in a weird, sort of destructive way, there was something appealing about that to me," he said. "There was something in the back of my head that was like, 'If this time away is gonna be damaging to my career, then so be it. If I can come back afterward and claw my way back in, then maybe I'll feel like I earned it.'"
Rumors are swirling around that Christensen is going to reprise his role of Anakin Skywalker
Even though Christensen hasn't played Anakin since 2005 in Revenge of the Sith, there are currently rumors that he'll come back in the role. Of course, these are just rumors. Plus, it's unclear where he would fit in, as Anakin's story has already been told. 
However, if Ahsoka's visions in Star Wars Rebels proved anything, it's that Anakin's memory is still alive and well. Even if it is to accuse Ahsoka of neglecting him. Regardless, this shows a possibility for Anakin to show up while Obi-Wan Kenobi is a hermit on Tatooine in the new series about the Jedi master. Ewan McGregor is reprising his role; Christensen could fit there narratively. 
Whatever happens with Christensen in the future, hopefully, his farm thrives.