Hayden Panettiere and Boyfriend Brian Hickerson Reportedly Involved in Scuffle Outside L.A. Bar
Find out more about the reported incident in which actor Hayden Panettiere and her boyfriend Brian Hickerson were involved.
Actor Hayden Panettiere and her on-and-off boyfriend Brian Hickerson were seen arguing with a group of people outside of a hotel bar, according to TMZ. The incident became physical, with the actor reportedly getting kicked in the face, according to the outlet.
Their argument seemed to have started in the hotel patio and then moved out into the street.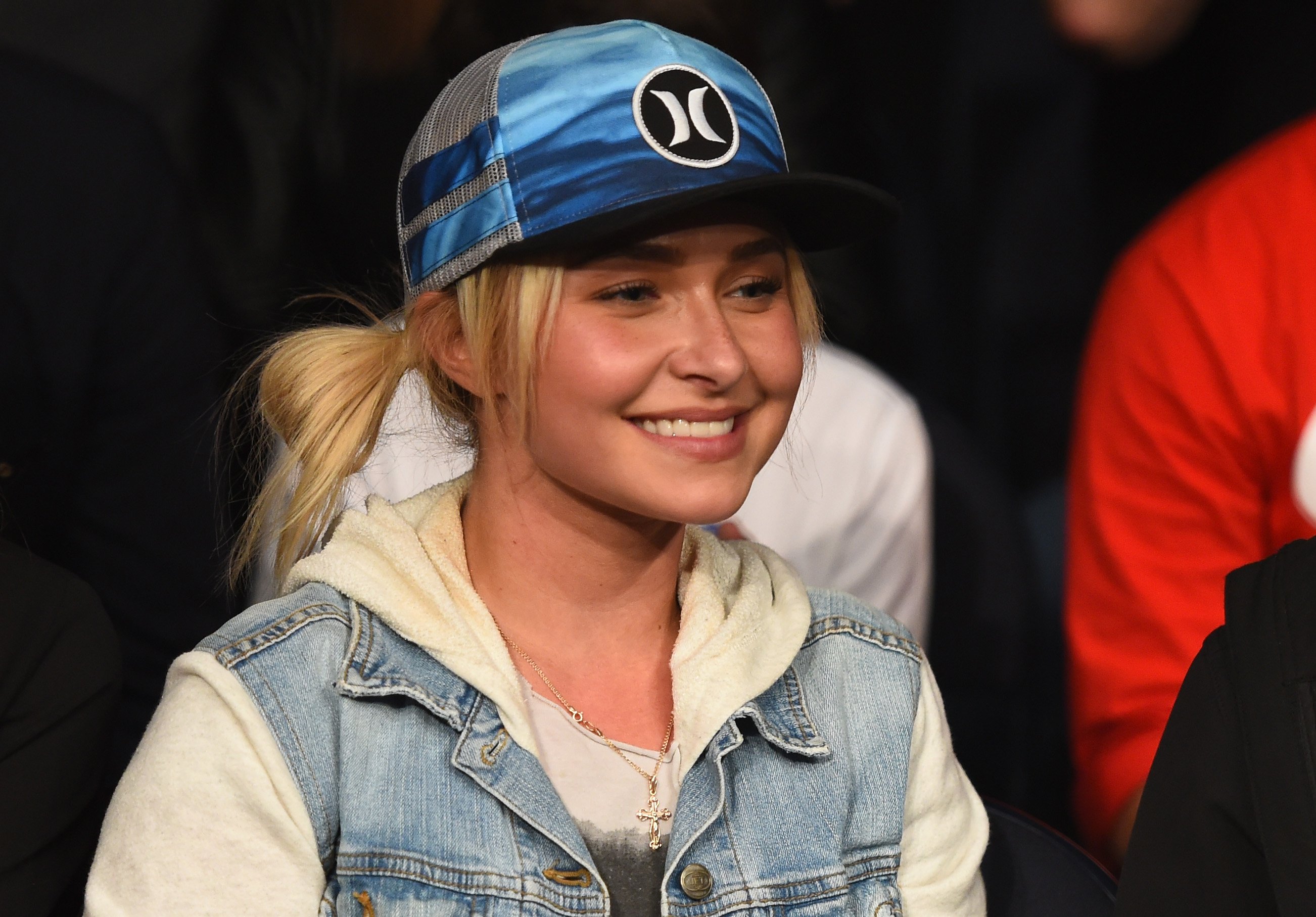 The actor and her sometime-boyfriend apparently became involved in a 'shoving' incident in L.A.
The brouhaha began innocently enough, according to a statement from the actor's rep. A remark from Hickerson may have been taken the wrong way by another party, escalating into an all-out physical incident.
Panettiere's representative told People, "While in the restaurant of the Sunset Marquis Brian Hickerson, who happened to be with Hayden, made a comment to an individual about leaving the waitress a poor tip. That same individual along with the group he was with began badgering and shoving Brian at which point security pushed everyone outside," said the rep. "Brian was attacked by the group as was Hayden who in her best effort tried to diffuse the situation. Hayden was refused the opportunity to provide a statement to the police as she was escorted back inside. She is okay."
Panettiere and Hickerson have been dating for some time
The actor had been dating Ukrainian boxer Wladimir Klitschko from 2009, becoming engaged in 2013. The marriage never happened but their relationship produced a daughter, Kaya.
She began dating Hickerson, who is from South Carolina, in 2018. While the couple began their relationship with promise, by 2019 Panettiere's boyfriend was hit with felony domestic violence charges after an argument with Panettiere.
TMZ at that time reported that the couple began arguing at home after "drinking together in Hollywood." The police also reported having seen "marks" on the Nashville star's body.
Panettiere recently launched a Ukraine relief fund
The actor, whose daughter is partly Ukrainian, established a charitable fund recently called Hoplon International to assist the country of war-torn Ukraine. Her former fiance's brother, Vitali Klitschko, is the mayor of the hard-hit city of Kyiv.
She told CNN earlier this month: "There are no words to describe what it's been like watching the war in Ukraine unfold," she said. "It's gut-wrenching knowing the people of Ukraine, people I call my friends and family are desperately trying to defend their way of life in a country that they love."
Stay tuned for more from Showbiz Cheat Sheet.