Hayden Panettiere Reveals Her Daughter Is 'Not in Ukraine' With Ex Wladimir Klitschko
Hayden Panettiere has a daughter with Ukrainian former boxer Wladimir Klitschko. She recently confirmed to fans that their daughter is 'safe' amid the war in Ukraine.
Actor Hayden Panettiere is a mother to a 7-year-old named Kaya, whose father is Wladimir Klitschko, a former professional boxer from Ukraine.
Klitschko is currently in Ukraine and has been in the news following Russia's invasion of his home country. Many fans were worried about Panettiere and Klitschko's daughter, and Panettiere recently confirmed that Kaya is "safe."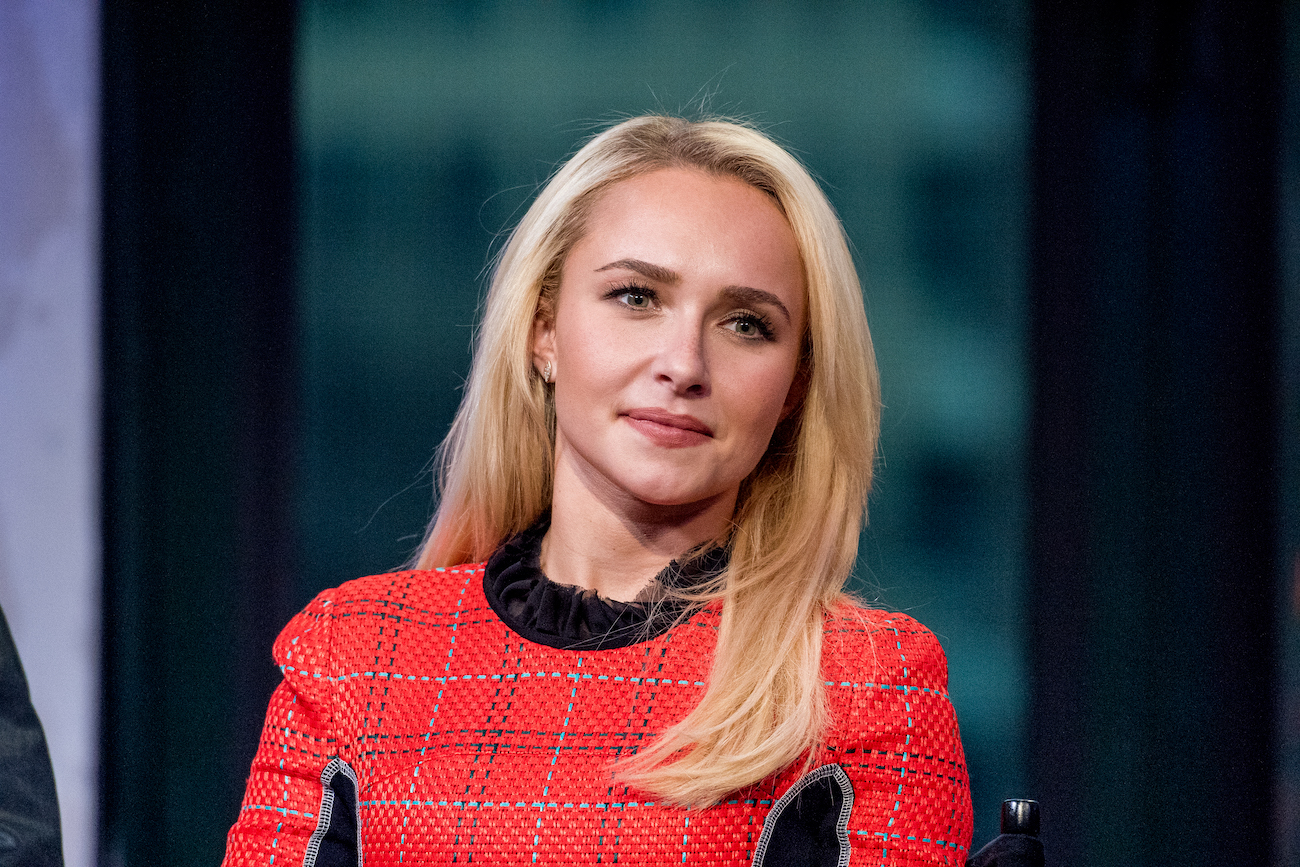 Hayden Panettiere and Wladimir Klitschko had an on-and-off relationship
According to E! News, Panettiere and Klitschko first met in 2009. She was 19 years old, and he was 33. Panettiere later told Ellen DeGeneres about their meeting, "I know that I'm small, but he's large. That's how we met. I said, 'You're huge.' And he said, 'You're tiny.' And that was it."
Panettiere and Klitschko soon began dating, and they had an on-and-off relationship for many years.
In the fall of 2013, the pair got engaged. A year later, they welcomed daughter Kaya. 
Panettiere and Klitschko split for good in 2018. A source reportedly said, "Hayden and Wladimir are on great terms and friendly. They are a big part of each other's lives and will continue to be."
Before her relationship with Klitschko, Panettiere had a relationship with actor Milo Ventimiglia. From 2018 to 2020, Panettiere dated real estate agent Brian Hickerson.
Hayden Panettiere reveals daughter Kaya is 'not in Ukraine' with Wladimir Klitschko
Panettiere recently made a post on Instagram in support of Ukraine amid the country's war against Russia. 
"I have personally witnessed the strength of the Ukrainian people who fought so hard for their independence and have continued to passionately defend their country over the years," Panettiere wrote. She also added, "I'm praying for my family and friends there and everyone who's fighting. I wish you had more support and I wish I was there fighting with you!"
Additionally, she urged her followers to look for updates from Klitschko and his brother, Vitali Klitschko, who have both remained in Ukraine.
In response, many fans asked Panettiere about her daughter Kaya. The actor replied to one person, "She's safe and not in Ukraine." Panettiere also added a thumbs-up emoji.
Wladimir Klitschko has joined the Ukrainian military
Earlier this month, Klitschko revealed he had enlisted in the Ukrainian reserve army.
The 45-year-old told CNBC (via Talk Sport) at the time, "I signed up as a reserve for the territorial forces, for defending the city of [Kyiv]. Because of everything that is currently going on around Ukraine. The aggression from the Russian side. For weeks if not months, there have been reports on how serious this is … It is the love, the love for my city. It has brought me here today for the love of my home, family, neighbours, and daughter."
Russia officially invaded Ukraine on Feb. 24. Soon after, Vitali also announced his decision to take up arms. Vitali is currently the mayor of the capital city Kyiv. He has held this position since 2014.
"It's already a bloody war," Vitali said, before adding, "I don't have another choice. I have to do that. I would fight."